Junior Hill League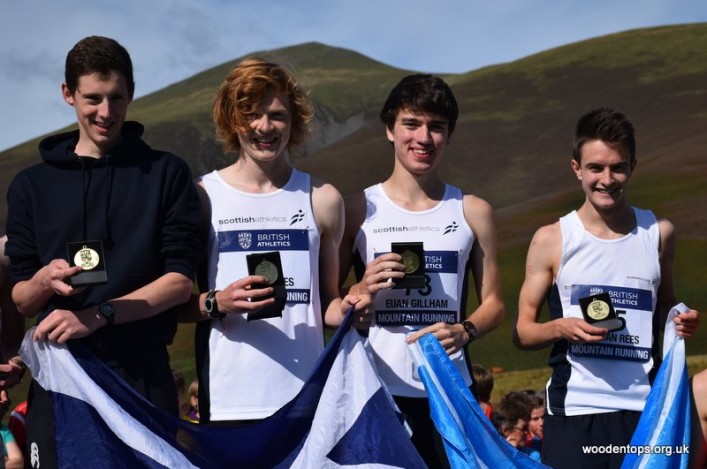 The scottishathletics Junior Hill Running League was established to encourage competitive opportunities for junior hill runners.
2017
The Scottish Athletics Junior Championship will take place at the Lomonds of Fife, Falkland on Saturday 6 May.
The Championship is open to members of scottishathletics. The categories are U20 (born 1998-2000); U17 (born 2001-2002); U15 (born 2003-2004), with separate male and female awards.
The 5 races which comprise the 2017 Junior League are:
25 March: Alex Brett Cioch Mhor Junior Dingwall
6 May: Lomonds of Fife Junior Races* Falkland
4 June: Saughhill Girvan
24 June: Falkland Falkland
12 August: Cademuir (JHI trials)* Peebles
* Double points awarded at these races.
NB: Please check the details of each individual event as to which race to compete in on the day as there may be multiple senior/junior races.
Points will be awarded to the first 18 individuals in each category: 1st place 25 points, 2nd 20 points, 3rd 17 points, 4th 15 points, 5th 14 points, reducing at one point intervals down to 18th 1 point. However the SA junior championships (Lomonds of Fife) and the JHI Trial will be double weighted, where runners will receive twice the points.
The final league score comprises the athlete's best 3 race scores, plus 2 points for each race completed. If overall points are tied after the final League race, points scored at SAL junior championship and the JHI trial race will be used to determine the winner of the age category.
If you have questions about the league please contact Mark Harris by email: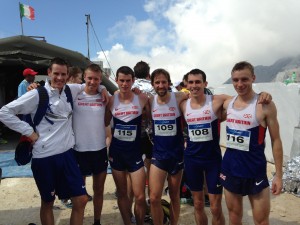 International Programme
Date Event Venue
4 June European Champs Trial (uphill) Keswick, England (tbc)
18 June World Championship Trial (up & down) Keswick, England (tbc)
24 June International Youth Cup (up & down) Gagliano del Capo, Italy
8 July European Champs (UK team – uphill) Kamnik, Slovenia
30 July World Champs (UK team – up & down) Premana, Italy
12 Aug Junior Home International Trial (up & down) Peebles, Scotland
16 Sept Junior Home International (up & down) Peebles, Scotland
Membership of ScottishAthletics
scottishathletics is the governing body for hill racing held under their (UK Athletics) code in Scotland.
You don't have to be a member of scottishathletics, or any other organisation, to compete in hill races, but you need to be a member for example to participate in the Junior Championships and Junior League.