Sprints and hurdles syllabus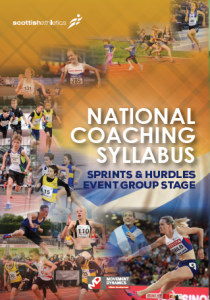 This syllabus booklet has been written by scottishathletics coaching staff alongside world-leading movement and conditioning expert Kelvin Giles. It is essential reading for any coach working with sprints & hurdles athletes at the Sprints & Hurdles Event Group Stage.
It provides essential learning for all coaches working with young athletes and provides key guidance for coaches covering planning, technical competencies across jumps as well as developing appropriate physical competencies in young athletes and appropriate exercise selection.
Authors: Kelvin Giles MA, Cert Ed and Scottish Athletics Ltd
The Syllabus is now available FREE OF CHARGE to volunteer coaches
To order, email coaching@scottishathletics.org.uk.