Scots all set for London Marathon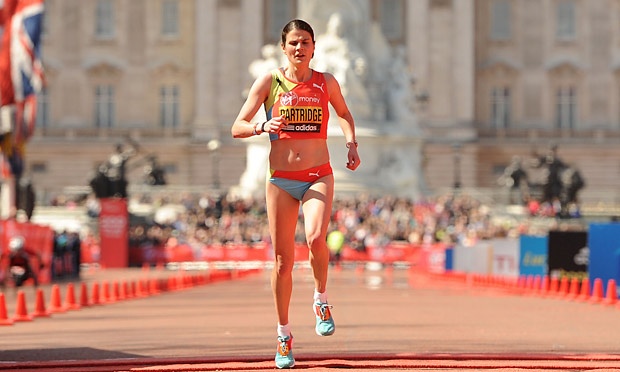 Susan Partridge in London Marathon action in 2013
Q and A with Freya Ross and Susan Partridge
The Virgin Money London Marathon takes centre stage once again this weekend – and hopefully Scots will be firmly to the fore in the race to Rio.
British Athletics have of course created a trial situation in the elite race with the top two Brits to finish guaranteed Olympic places if they have achieved the qualifying time.
There are five Scottish athletes carrying hopes into those elite races with Callum and Derek Hawkins of Kilbarchan AAC joined by Tsegai Tewelde of Shettleston Harriers with Susan Partridge (VP-Glasgow) and Freya Ross (Edinburgh AC) in the Women's field.
Robbie Simpson (Deeside Runners) is also now among the elite race entries with serious ambitions for that 2.14 Men's qualifying time, as well.
There are also Scottish championship medals up for grabs for individuals and teams via the London race on Sunday.
And then there is top Scottish Para athlete, Derek Rae (Anster Haddies), lining up in a GB vest for the second successive year in the capital as he races in the IPC World Marathon Cup event. Derek runs in the T46 category on Sunday.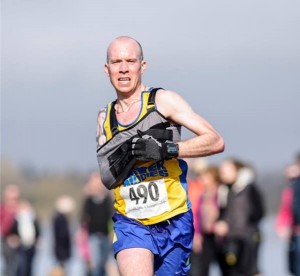 Derek Rae – GB vest on Sunday
British women are looking to beat the 2.31 qualifying standard and Susan Partridge is hopeful of a run around her PB of 2.30.46 to hopefully fulfil her dream of competing at the Olympics – after previous representation with Scotland at the Commonwealth Games and GB at the World Champs (10th in Moscow in 2013).
English rivals Alyson Dixon and Sonia Samuels have the time already in the Women's race but Partridge believes there's no ambiguity in the target for the likes of her and Freya Ross, who went to the London 2012 Olympics.
'I think it is pretty clear – I need to finish in the top two Brits,' said Susan.
'If everybody had run the qualifying time at some point then it might be a bit more tactical and there might be more to think about, but because there are girls in there who need the qualifying time then everybody needs to try and get in the top two no matter what.
'To me. Sunday is what athletics is all about – it is competition, it is racing. I think it is nice when you get a marathon where you get that opportunity to properly race people rather than just watching the clock the whole time as a time trial. For me it is more exciting and will be a better race.
'It is better for spectators and people watching on TV to see how the race unfolds rather than just watching someone hitting their split times. You are able to see it as a proper running competition.'
https://youtu.be/-mHoMsIx-E4?list=PLmLOsp-Ue_yQcYhTV5u3u-opNXX0-sAJc
With a 2.12.17 debut run in Germany last autumn under his belt, Callum Hawkins has the qualifying time for Rio. Derek for his part is seeking to better his PB. Scott Overall is the other British athlete with the qualifying standard for the Olympics.
'Obviously the ideal scenario would be for us both to make it (the Olympic selection),' said Callum, due to appear at the London Marathon 2017 press conference on Thursday afternoon.
'That would be the best outcome possible. You see what he sacrifices and he sees what I sacrifice. And this has been a target for both of us for a long time. We know how much has been put into the work to get us here.
'The Frankfurt run and time has given me the confidence to know I can do it.
'But nerves can creep in – there's going to be nerves when it's such a big prize for the first two Brits. It's the first proper head-to-head marathon that I've ever been in so it'll be different to what happened in Frankfurt.
'I don't think anywhere near 2.14 is going to cut it. I think you've got to be a bunch quicker than that. If anyone thinks they can nip under 2.14 and be in the top two should be worried.'
In terms of the Scottish Championships this weekend, medal presentations for the top three will take place in London. Team results and Masters medals will be advised thereafter.
Blog post by Louise Henderson of Stornoway RAC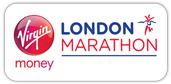 https://youtu.be/CGzU5RnZ_fQ?list=PLmLOsp-Ue_yQcYhTV5u3u-opNXX0-sAJc
https://youtu.be/TlxeHL3xKxE?list=PLmLOsp-Ue_yQcYhTV5u3u-opNXX0-sAJc
Blog post Q and A with Freya Ross and Susan Partridge
Tags: Callum Hawkins, Derek Hawkins, Freya Ross, Robbie Simpson, Susan Partridge, Tsegai Tewelde, Virgin Money London Marathon