Scottish Hill Champs and International Youth Cup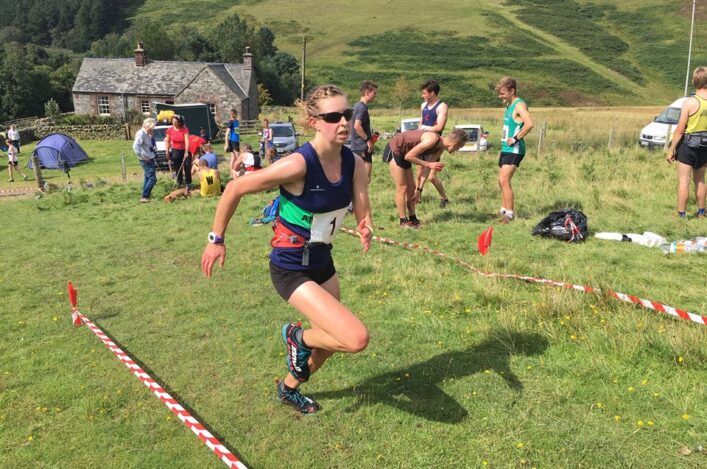 Scout Adkin on her way to the Scottish title at Broughton Heights (photo by Mark Johnston)
Scottish_Athletics_and_East_District_Hill_Running_Champs_2019
Broughton_Hill_Race_2019_Juniors
The scottishathletics Hill Running Championships (incorporating the East District Championships) and the trial for the Junior Home International were held in very hot and sunny conditions at Broughton Heights on Saturday.
First finisher in the senior, U20 and U17 races earned automatic selection for the JHI and SHI in Wales in September.
James Dunn of Hunters Bog Trotters was crowned men's Senior and East District Champion. The positions kept changing in lead group, over the varied terrain of the 9.6km course with 600m of climb.
Robert Simpson was ten seconds behind and Alistair McLeod finished in third, with both Shettleston Harriers athletes.
In the women's event, Scout Adkin of Ambleside AC led from the gun and finished 21 seconds in front of second-placed finished and East District Champion Jill Stephens of HBT.
In the junior events the U20 and U18 runners raced over a 5.1km and 320m loop, climbing to the summit, then running along a ridge before a fast descent to the finish. The race was also the final counter in the Junior Hill Running League.
In the U20 Hamish Hickley of Central AC and Lauren Dickson of Lasswade AC were clear winners.
And in the U18 event Harry Henriksen of Lasswade AC and Anna Hedley (current Inter-Counties hill running champion) of Fife AC both stormed home to win by a good margin and claim their places in the JHI team.
Photos on Facebook by Neil Renton
Scottishathletics Championship
Men:
1. James Dunn (HBT) 44.55; 2. Robert Simpson (Shettleton) 45.05; 3. Alasdair MacLeod (Shettleston) 45.34
MU23. Gavin Bryson (Highland HR) 47.16; M40. Justin Carter (Cambuslang) 48.34 ;M50. Kenny Richmond (Shettleston) 50.52; M60. John Tullie (Teviotdale) 57.16
Teams : 1. Shettleston Harriers; 2. HBT; 3. Cambuslang Harriers
Women:
1.Scout Adkin (Ambleside) 51.18; 2. Jill Stephen (HBT) 51.39; 3. Miranda Grant (HBT) 53.44
W40. Heather Anderson (Fife) 56.39; W50. Susan Ridley (Edinburgh) 59.49; W60. Jocelyn Scott (Fife) 73.14
Teams: 1. HBT; 2. Fife AC
With thanks to Angela Mudge and Mark Johnston
+++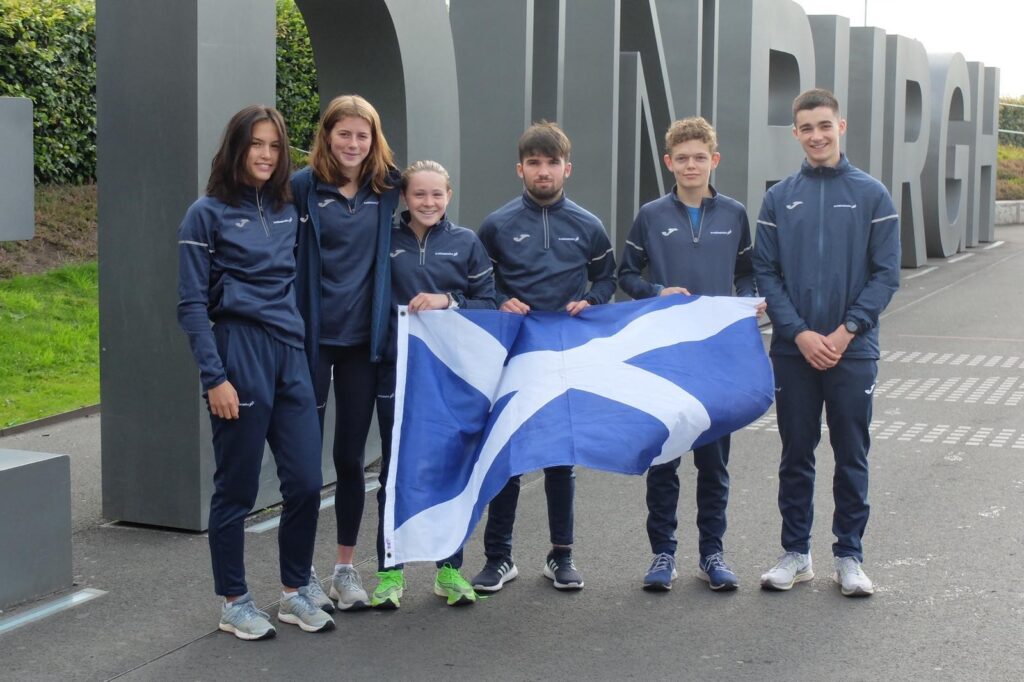 .
Scotland athletes at Edinburgh Airport prior to their trip to Italy for the International Youth Cup
The 2019 International U18 Mountain Running Cup was held in its original home of Susa, Italy.
Races were over a course of 4.1km with 200m climb consisting of a short initial loop and two larger loops.
The initial loop started under the spectacular Arco di Augusto, with the larger 1.7km loops through narrow, technical woodland trails. It was an extremely fast tough course in warm and humid conditions.
Pippa Carcas and Rosie Davidson had a good team battle and finished an excellent eighth and ninth place. Helen Chong made up the Scottish team in 37th place, team were sixth. The Italian girls team won gold in 1,2,3.
In the boys race, Sunny McGrath stormed round the first large loop in third position but unfortunately fell in the second loop losing several places to finish in 17th. Harry McGill and Cameron Sale completed the team in 32nd and 38th.
The French team won gold and like the girls took the top three positions. Congratulations to Wales who won silver medals with Scotland in 10th.
Unfortunately, the athletes had a far from ideal preparation as their flight was delayed for four hours on Friday, the day before competition.
Mike Pearson and Jane Robertson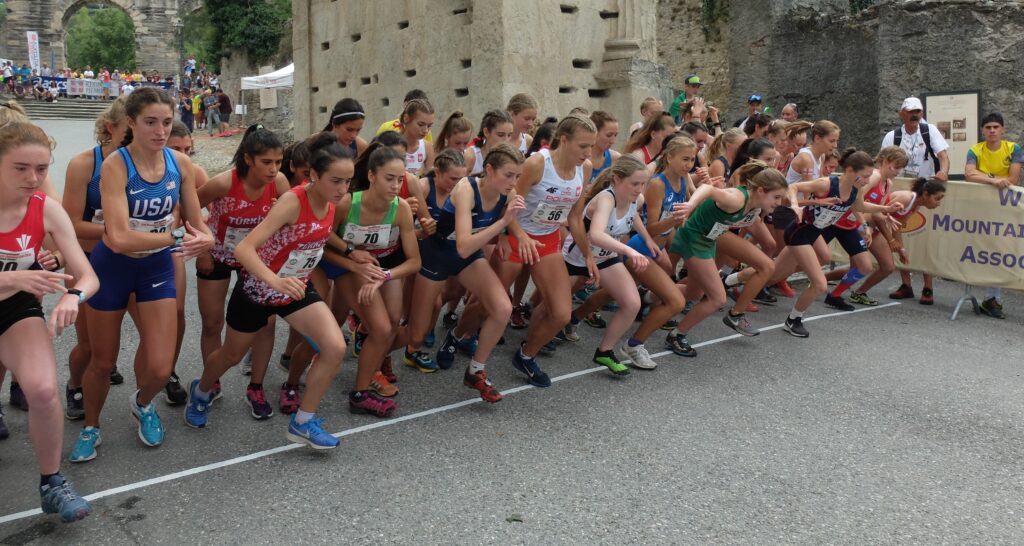 Tags: Cameron Sale, Harry McGill, Helen Chong, hill running, International Youth Cup, Italy, James Dunn, Pippa Carcas, Rosie Davidson, Scout Adkin, Sunny McGrath