Dumbarton AAC toast Centenary celebrations . . .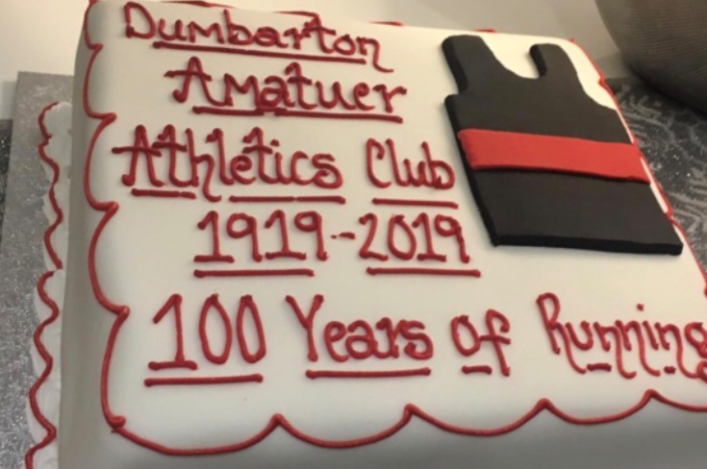 By Katy Barden
2019 is a year of celebration for Dumbarton Amateur Athletics Club (DAAC) as it commemorates its centenary.
To mark such a significant milestone, the club – led by its Centenary Committee – has organised a range of events and special gestures for its members.
'It's been brilliant to be part of such a special celebration,' said Laura Johnston, Centenary Committee lead.
'The club has really got behind our plans and supported all of our ideas. For example, our members were provided with a new centenary vest to wear proudly throughout the year and we have great plans to host a celebratory black tie dinner and ceilidh later this year.
'We organised a birthday party in February to mark the actual date of formation in 1919 as well as a May family day so that members could enjoy the celebrations with the children.
'We've also been working hard to incorporate our birthday celebrations into existing events and to further promote the club.
'The Dumbarton 10k doubled up as the West District Championships this year which made it extra special. We were able to offer extra prize money to anyone who broke the course record which enabled us to attract some higher profile athletes.
'It really has been a special year so far and it's a club I'm very proud to be a part of.'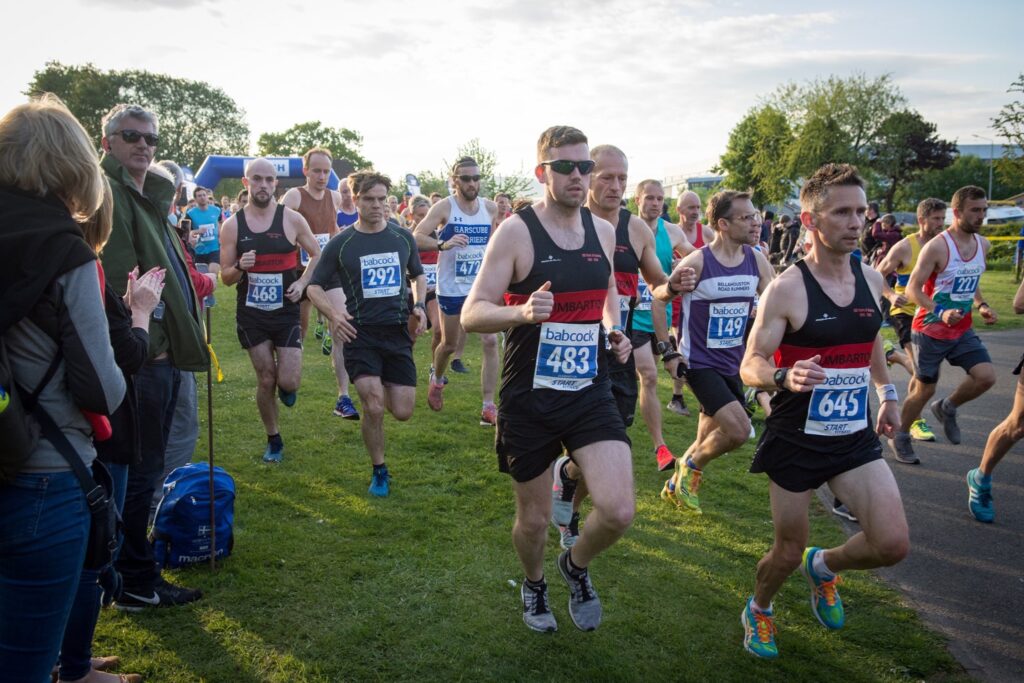 The Babcock Dumbarton 10k hosted the West District 10k champs in the local club's Centenary Year
Additional planned events for 2019 include the Castle to Castle Relay, a scenic loch-side run from Carrick Castle to Dumbarton Castle followed by a meal and drinks; an international trip organised by the club to Palma, Majorca for members to take part in the Zafiro Palma Marathon Festival; and the introduction of the Centenary Cup which will be awarded to the club member who has raced most often this season, decided by a points-based system.
They may be enjoying big celebration but Dumbarton AAC – originally Dumbarton Harriers when the club started all those years ago –  is a relatively small club with around 50 members of varying abilities, and aside from a short break during the Second World War, the club has been going strong ever since.
Arguably, it's most significant evolution took place in the mid-1990s when the club opened to women for the first time and as a result, its membership increased substantially.
Nowadays the club committee is predominantly female and, in recent years, the club captains have also been women.
Historically Dumbarton AAC is also recognised a club with great initiative, having developed a Glasgow to Fort William Relay long before the West Highland Way Race was established.
Teams had to be made up of two groups of four men. The distance was split into 32 sections and each group was responsible for 16 sections with each man covering four stretches. One team ran predominantly on the roads – certainly no easy win given the 'road' segments included Rannoch Moor and the Devil's Staircase – while the other ran the more mountainous sections.
The route was different, and arguably tougher, than the West Highland Way and the members of Dumbarton AAC were pioneers.
The club's Mike Lidwell provided the following apt description – via Scottish Distance Running – in 1975:  'The pursuit of the athletic ideal may lead to the staging of long distance running events but is not so often associated with the appreciation of scenes of landscape beauty. More often urban scenes are the runner's lot: seen through a maze of traffic signs and between smoking motors.
'Yet the happy union of a good running course and spectacular scenery was achieved by Dumbarton AAC in a long distance relay between Glasgow and Fort William.'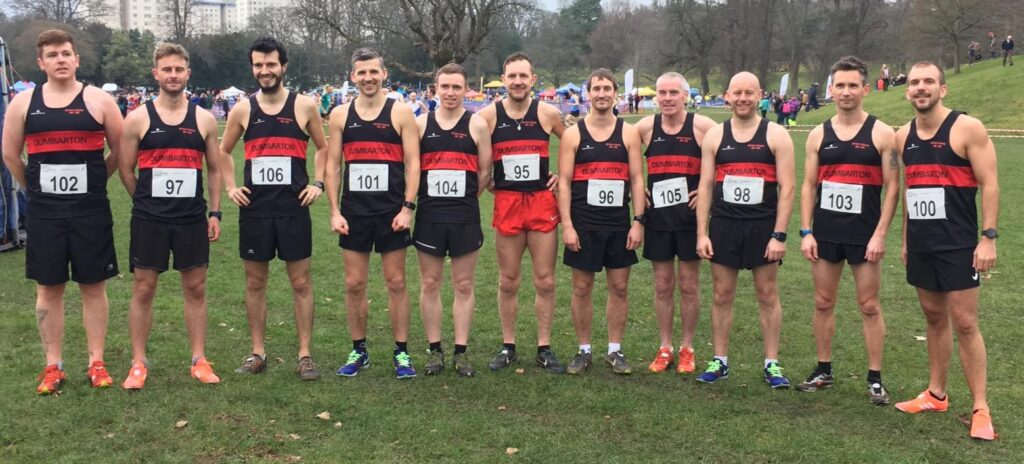 Dumbarton AAC at Falkirk for the Lindsays National XC
More recently, the club was a founding partner in the creation of the Polaroid 10k series (now the Babcock 10k series).
The series originated following a request to host an anniversary event for Dumbarton Academy and with the club the driving force behind it, the inaugural Dumbarton Academy 500 10k took place in 1982. A year later, it evolved to become the Polaroid 10k series.
When the Polaroid sponsorship ended in 2016, Dumbarton AAC, alongside Helensburgh and Shettleston, continued to host its event under the new banner of the Babcock 10k Series, and with the support of the global engineering company – alongside members who help coordinate and take part in the events – the series continues to provide high quality race opportunities for athletes.
The 2019 Dumbarton event – which was a centre-piece in the club's centenary celebrations – was won by GB International and Giffnock North AC athlete Luke Traynor (29:55) with Shettleston's Fionnuala Ross first lady in a new course record of 34:00.
Dumbarton's main training nights are Tuesdays and Thursdays, and sessions – led by club captain Charlene Kelly – are provided by coach and honorary member Colin Martin or by following professionally tailored sessions provided by Scottish Olympian Derek Hawkins.
Members also get together at weekends for either a long session or a club run in the picturesque hills that surround the town.
In addition to the special events planned and delivered for the centenary, the club organises various races throughout the year made up of road, hill and cross-country courses designed to test the aptitude of its runners.
The club Championship, run from scratch, consists of one road race and one cross-country race that crowns its fastest runner, while a spring road series and summer hill race series are held in handicap form to give everyone a chance.
Scottish District and National road and cross country championships are also well attended, while established road races such as the Balloch to Clydebank Half Marathon and the Lochaber Half Marathon continue to attract Dumbarton members – the latter doubling up as one of the club's main social events with a bus hired for the journey to and from Fort William and a post-event meal.
'We are a small, tight-knit club catering for Seniors ranging from beginners to experienced runners . . . and we're a great club to be part of,' concluded Peter Walsh, Dumbarton AAC chairman.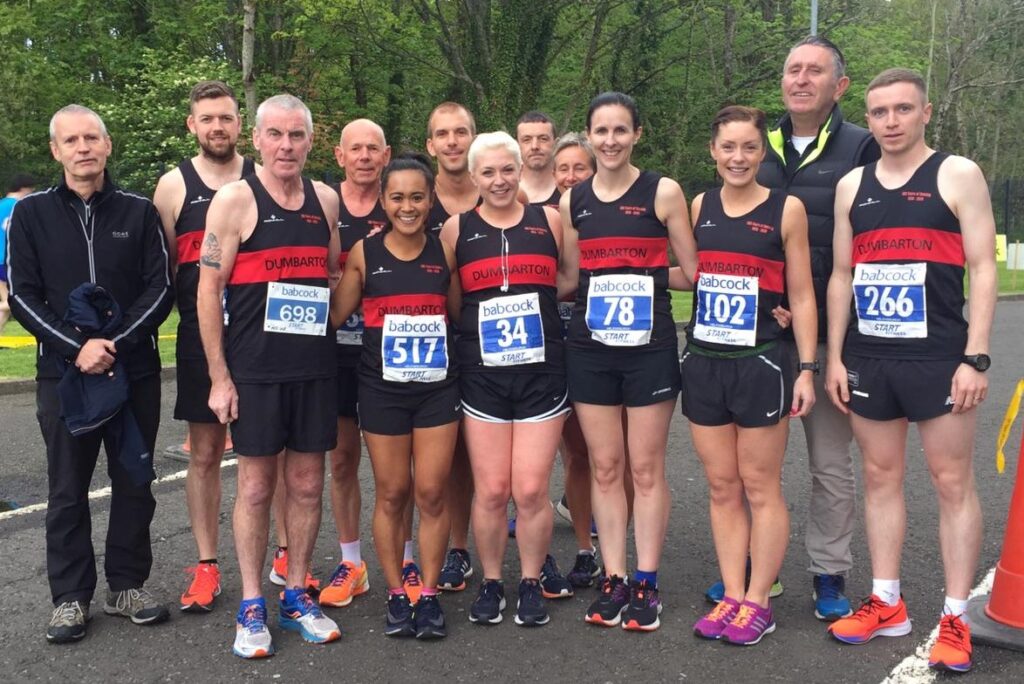 Tags: Club in Focus, Clubs, Dumbarton AAC, Katy Barden