Scottish Masters land World hill medals with GB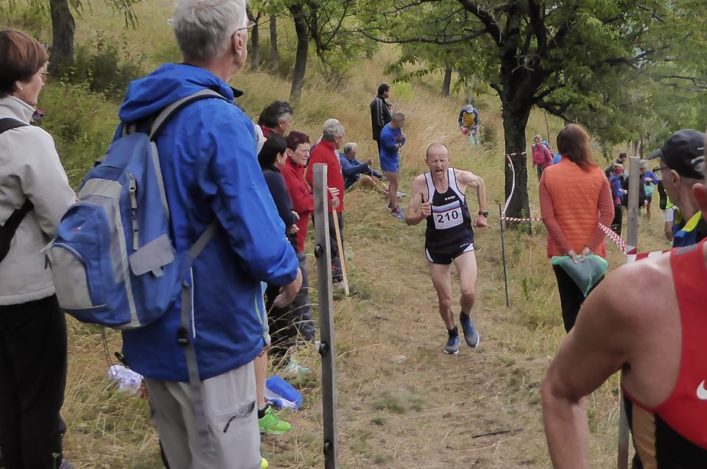 Jamie Thin in action in Slovakia
Scottish Masters athletes featured prominently at the World Masters Uphill Championship in Slovakia as 13 joined the Team GB group in action.
This was the 14th WMRA/WMA Masters Mountain Running Championships and the race was held in the Ilava district of Slovakia at the foot of the Biele Karpaty Mountains.
On Saturday, more than 600 runners representing 22 countries stepped up to run the 9.6k course with a 606m of ascent. It was definitely a course designed to suit the fasties, with very 'runnable' grassy climbs.
The route had a short road section around the town of Purske before heading into the hills on primarily mountain paths and up the slopes of Vrsatec Mountain to the finish line.
Stewart Whitlie ran an excellent race and finished third claiming the Bronze medal in his age category. As Des Crowe and Stewart both placed well, they claimed Silver Team medal for Team GB just behind Italy.
Jamie Thin ran well in the V50 category and helped claim Team Silver behind the Czech Republic. Jill Stephen had a great run to claim individual Silver Medal in the V35 category.
Craig Freshwater claimed Team Bronze in the V35 category and Michael Reid ran well and was part of the winning GB team that claimed Gold just ahead of Slovakia, Czech Republic and Italy.
With thanks to Michael Reid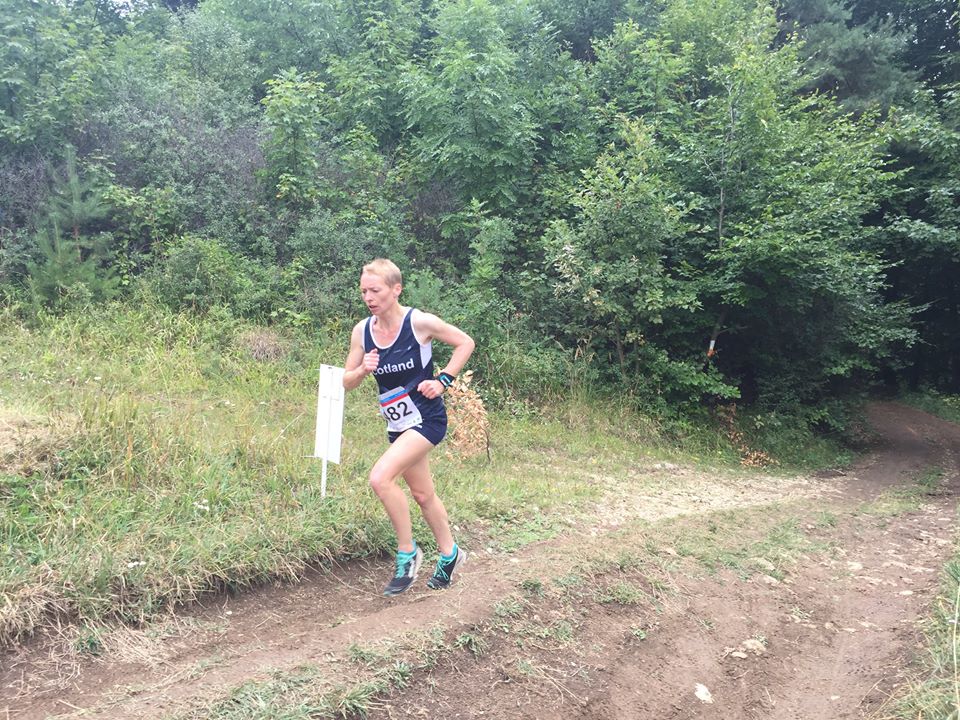 Jill Stephen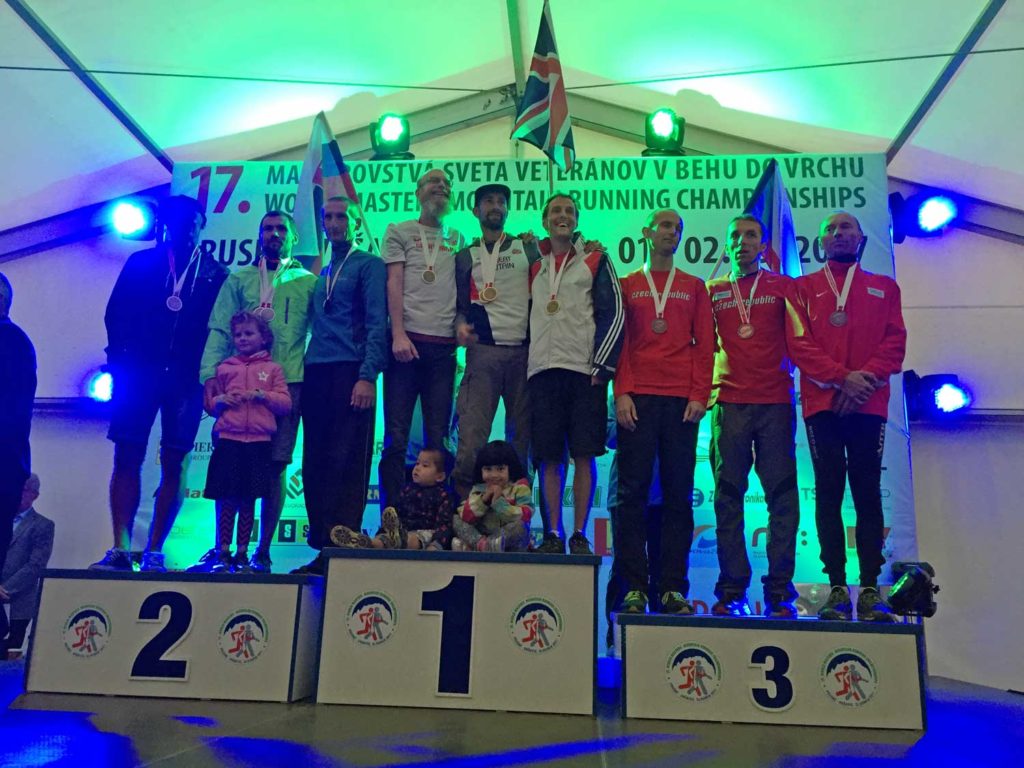 Michael Reid on top of the team podium with GB
Tags: Craig Freshwater, Des Crowe, Jamie thin, Jill Stephen, Michael Reid, Stewart Whitlie, World Masters Uphill Champs