Masters XC International – SVHC host trials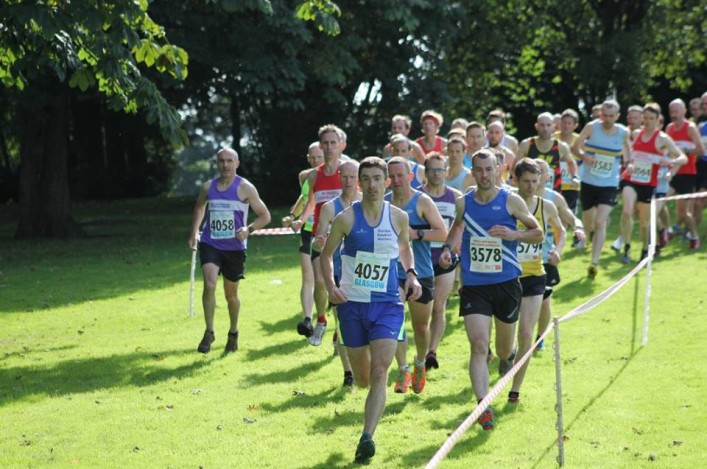 Action from the SVHC trial last year (photo by Bobby Gavin)
For many members of the Scottish Veteran Harriers Club, the highlight of the competitive year is the annual British and Irish Masters Cross Country International.
And this year the event being held Derry, Northern Ireland on Saturday 18 November.
The team selection process this year will see trial races at Tollcross Park in Glasgow and being run over the course used for the International 2016.
There will be two races to be held on Saturday 16 September; a 6Km race for all women's age groups and for men over 65 will start at 1pm and an 8Km race for all other men's age groups will start at 2pm.
The format for selection will be as follows; in the M35-39, M40-44, M45-49 and M50-54 age groups the first three finishers will be selected with an additional three being selected on known form.
Similarly in the remaining men's age groups and all the women's teams, the first two finishers will be selected along with a further two on known form.
Entries for the trial races should be sent in advance by email and should include date of birth and first claim club, by Wednesday 13 September:
Women Ada Stewart stewart2@ntlworld.com
Men John Bell jbell1969@gmail.com
Although the trial races are open to all aged 35 or over it should be noted that selection for the team for the International is available only to SVHC members.
Entry fee for the races will be £2 for SVHC members and £5 for non-members with payment being made on race day.
Tags: British and Irish Masters XC International, Masters Cross Country, SVHC, Tollcross Park