Scotland selections for Armagh Road Race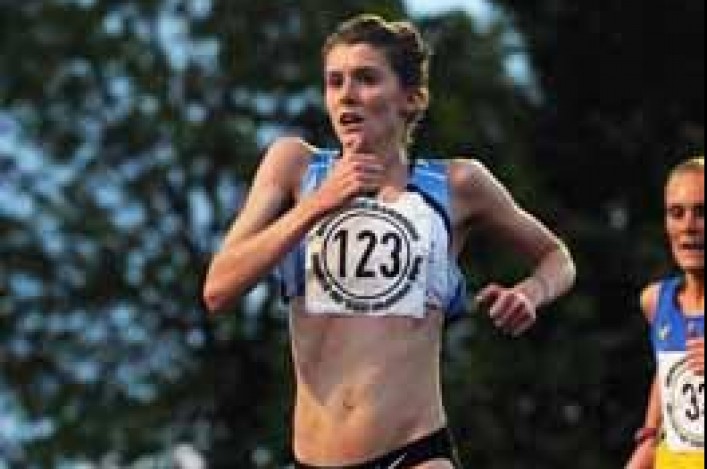 Beth Potter – will race for Scotland on February 18
Eight athletes will represent Scotland at the Armagh International Road Race next month.
It is another exciting international competition opportunity offered via the Road Running and Cross Country commission and following discussions with the event organisers.
GB track and XC international Andrew Butchart leads the men's selection, which also includes Commonwealth Games 1500m runner Jake Wightman, for the trip to Northern Ireland on Thursday 18 February.
And the Women's team looks very strong, too, with Glasgow 2014 duo Laura Whittle – a former winner at Armagh – and Beth Potter leading the Scottish contingent.
The Men race at 5K and the event now has the reputation as one of the foremost road races at that distance in the UK. The Women's race is over the 3K distance and is similarly building a reputation for good times.
Here are the Scotland selections for Armagh:
Senior Men: Andrew Butchart (Central AC), Jake Wightman (Edinburgh AC), Cameron Boyek (Central AC), Ben Stevenson (Falkirk Victoria Harriers)
Senior Women: Laura Whittle (Royal Sutton Coldfield), Beth Potter (VP-Glasgow), Sarah Inglis (Lothian Running Club), Steph Pennycook (Fife AC/Edinburgh Uni Hares and Hounds).
Wightman and Boyek will look to follow-up their fine showing at the Great Edinburgh XC when they formed half of the Scotland team who claimed the inaugural Stewart Cup in the 4 x 1K International Relay. Falkirk's Stevenson was unlucky to miss out on a Scotland appearance that day in the Celtic Nations XC after being injured in training the week before.
For Inglis and Pennycook it is a quick return trip to Northern Ireland following appearances in Scotland vests at the Antrim International XC last weekend.
Following on from the Road Running and Cross Country Commission's general practice on competition opportunities, the selections of Stevenson and Pennycook are as U23 representatives.
*There is another road race Scotland appearance coming up later this year when athletes can be selected for the Lillebaelt Half Marathon in Denmark. That event is in May.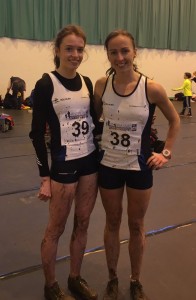 Steph Pennycook and Sarah Inglis – heading for Armagh Road Race after racing for Scotland at Antrim XC
Tags: Andrew Butchart, Armagh International Road Race, Ben Stevenson, Beth Potter, Cameron Boyek, Jake Wightman, Laura Whittle, Road Running and Cross Country Commission, Sarah Inglis, Scotland, Steph Pennycook