Noticeboard: Para Records; Sports Awards; Aberdeen Entries; Courses
Sammi Kinghorn – European Records
Five Scottish athletes travelled to take part in the IPC European Grand Prix event  over four days in Nottwil, Switzerland.
And what a trip it was for wheelchair racers Sammi Kinghorn, who smashed four European records, and Shelby Watson, who set four World Record marks in her classification.
Sean Frame and Kyle Brotherton are two young athletes who went out to be internationally classified and to experience international competition. Both athletes recorded PBs across all distances, most notable being Sean knocking 40 seconds off his 1500m PB which now stands at 3.29.
Established international Meggan Dawson Farrell had a number of high finishes in the T54 class recording PBs in 400m (59.58), 800m (1.56.57)and 1500m (3.34.14).
Meggan now travels on to Indianapolis to compete there this weekend as does Kinghorn, who set PBs and European records over 100m (16.62), 200m (29.48), 400m (55.27) and 800m (1.53.40) in T53 class and is now ranked in the top 2 in the world for 200m and 400m.
In the T33 class, Shelby Watson set World records over 100m (19.89), 200m (35.38), 400m (70.15) and 800m (2.22.85). Shelby next competes in an invitational race as part of the European Championships in Amsterdam
Sammi's performances saw her eclipse some times set by British Para legend, Tanni Grey-Thompson, and have boosted her hopes for the Paralympics in Rio.
Read more on the BBC Sport website
With thanks to Ian Mirfin
+++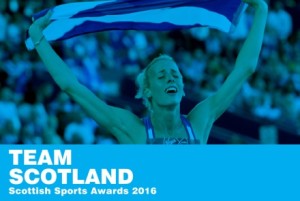 Team Scotland is a term that embodies the pride of a nation, as we come together in the pursuit of sporting excellence.
Never before have the people who drive and achieve success at all levels been brought together for a single night of celebration and recognition – until now…
Please mark your diary and join us for the first ever Team Scotland Scottish Sports Awards, celebrating all that's great about Scottish sport. This is also your chance to be part of the first official celebrations of Scots on Team GB and Paralympics GB as they return from Rio.
The action will build to a crescendo with the presentation of the Emirates Lonsdale Trophy, awarded to the best of the best – the 2016 Scottish Sportsperson of the year.
It is happening on Wednesday 28 September 2016 at the  Edinburgh International Conference Centre (EICC).
As well as the Emirates Lonsdale Trophy there will a series of awards including:
*Male Athlete of the Year
*Female Athlete of the Year
*Para-Sport Athlete of the Year
*Young Athlete of the Year – Sir Peter Heatly Trophy
Book now to ensure you are part of the most inclusive sporting dinner of the year – £1,100 for a table of 10 or £120 per ticket. info@cgcs.org.uk
+++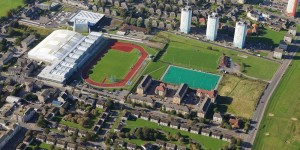 Aberdeen Sports Village is the venue for three forthcoming Scottish Championship events on what is sure to be a busy weekend early in July.
The National Combined Events champs will be held there over Saturday 2 July and Sunday 3 July.
The National Masters Champs are being held on the Saturday. The National Relays at 3 x 800m, 4 x 400m; 4 x 300m and 4 x 100m will take place on the Sunday.
We have had a great response over the past couple of years to many National Championship events and we're keen for that to be extended to the CE events, the Masters and the Relays. Please be aware that the closing date for entries is  June 12.
*The Combined Events offers an opportunity to compete for everyone from U13 to Senior. Entries can be made online.
*Medals will be up for grabs at the Masters track and field champs in the five-year age bands from V35 (medals subject to standards). Entries can be made online
*Clubs are asked now to put together relay squads for National Relay competitions at Aberdeen on Saturday 2 July. Club entry forms are available on the Events section.
+++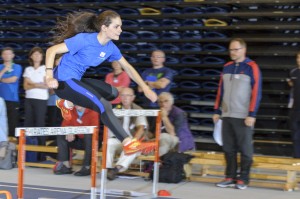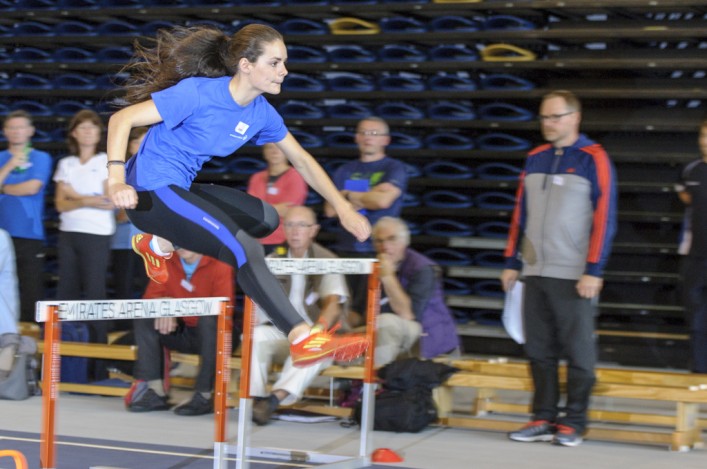 Coach Education is fundamental to what we do at scottishathletics and there is an on-going schedule of courses coming up across the country.
Aberdeen, Livingston, Orkney, Kilmarnock, Fortrose and Grangemouth are among the venues over the next few weeks and months as locations where coaches can improve their learning or indeed start their journey.
All the forthcoming courses that are planned are listed on this website.
*And then there is our Coaching Conference at the Emirates Arena on the weekend of September 24/25 with a top-class lineup being prepared to help coaches at all levels.
Gambetta to open 2016 Coaching Conference
Tags: Aberdeen, Combined Events Champs, Masters Track and Field, Para athletes, Sammi Kinghorn, Shelby Watson, Team Scotland Scottish Sports Awards