Gambetta to open 2016 Coaching Conference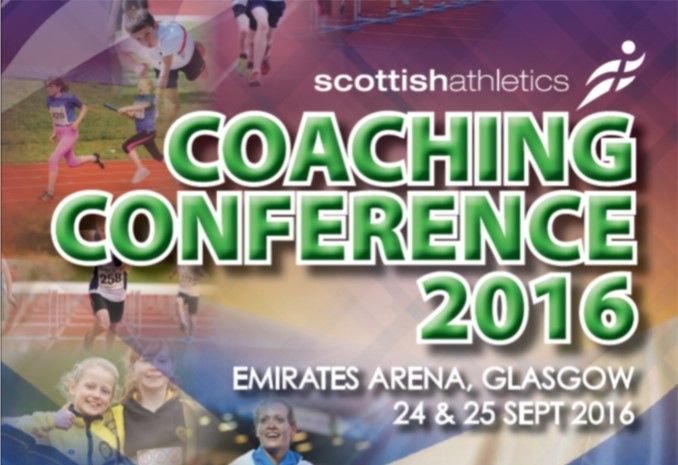 Coaches are urged to make attending the scottishathletics Coaching Conference in September in Glasgow a priority – with a world class line-up being put together for the event in Glasgow.
The weekend of September 24/25 should be circled in diaries with the Emirates Arena once again the venue for sessions which last year drew the compliment 'one of the best governing body coaching conferences in Europe' last year from one of our visiting coaches.
Key speakers are being lined up to address the 2016 Coaching Conference and we're delighted to confirm more of those now.
American Vern Gambetta is chief among them with the internationally recognised expert in training and conditioning for the sport to deliver the opening keynote presentation – as well as delivering a number of sessions on athletic development.
Here's the confirmed line-up at the moment:
*Keynote – Vern Gambetta
*Robert Hawkins – scottishathletics coach mentor, coach to Olympic-bound marathon runners Callum and Derek Hawkins
*Finlay MacHugh (Senior Physical Preparation Coach for Athletics) and  Linda Hardy (Lead physiotherapist for Athletics) from sportscotland Institute of Sport – Integrated approach to addressing common running errors. This workshop looks at the common observations of poor running mechanics, and explore the 'go to' solutions in fixing them.
*Olympic Coach Aston Moore, coach to Olympic Silver medallist Philips Idowu and Commonwealth Games Gold medallist Louise Hazel. Aston will be delivering a number of presentations and practical sessions on the development of jumps.
*Andy Neal – coach to Olympic-bound Jade Lally. Andy will be delivering a masterclass on coaching the Discus.
*Mike McNeill – Mike is coach to Olympian Goldie Sayers. He delivered at our conference last year is back by popular demand on the development of the Javelin.
*Hugh Murray – scottishathletics National Coach mentor for throws. Hugh will be delivering a session on how to coach the Shot Putt.
*Martin Bingisser – At the conference Martin will deliver a number of sessions on the conditioning for throws and the technical development of the hammer. Over the conference weekend, Martin will be teaming up Vern to perform a live podcast on coaching in athletics.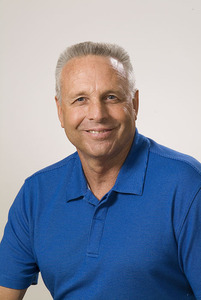 Vern Gambetta
Vern Gambeta has worked with world class athletes and teams in a wide variety of sports. He is a popular speaker and writer on conditioning topics having lectured and conducted clinics in Canada, Japan, Australia and Europe.
His coaching experience spans 39 years at all levels of competition. Vern is considered to be the 'Founding Father' of functional sports training and is world renowned for his work in the physical development of athletes.
Vern has coached and lectured internationally for a number of years, specialises in coaching multi-events and is also the co-founder of USA Track & Field coach education programme.
Check out more about Vern's background here via his website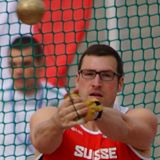 Martin Bingisser
Martin Bingisser calls himself the 'ambassador of hammer throwing'.
Martin is the Swiss champ, coach, former University of Washington all-american, and founder of HMMR Media website. Through his website, Martin offers a wide range of training resources, commentary, and news about the throwing events from their hosted blogs.
Martin's blog offers a look at training for the hammer throw and other athletic events through his experience working with other world-class coaches.
*Further guest coaches will be announced as they are confirmed, please visit the Coaching Conference page on the website
The cost of the conference for scottishathletics coach members is £30 and £130 for non-members.
For further information please contact Darren Ritchie (National Coach Development Manager) at darren.ritchie@scottishathletics.org.uk
Tags: Coaching Conference 2016, Darren Ritchie, Emirates Arena, Martin Bingisser, Robert Hawkins, Vern Gambetta