Working together: Joma Sport to remain as kit suppliers until end 2026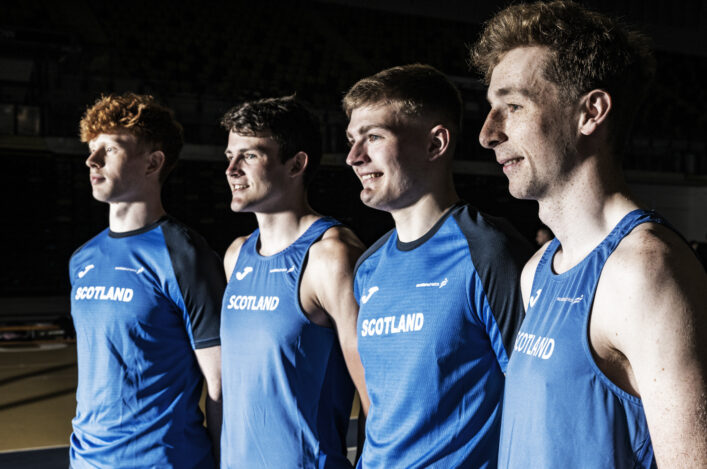 scottishathletics are delighted to announce an extension to our agreement with Joma Sport as our kit suppliers.
The new contract with the Spanish-based company will run for the next four years, through to the end of 2026, and thus takes in the next Commonwealth Games in Australia.
Athletes representing Scotland have been wearing the superb Joma kit since early in 2018 when we announced our first agreement with the company.
That was extended later in the year through to 2022 and the Birmingham Commonwealth Games, with Team Scotland athletes wearing Joma competition kit.
Discussions over recent months saw the partnership extend and that now runs from 2023-2026.
And such has been the popularity of the distinctive and high quality kit that more than 30 scottishathletics clubs now wear it via different designs.
New partnership with Polytan will help surfaces at facilities around Scotland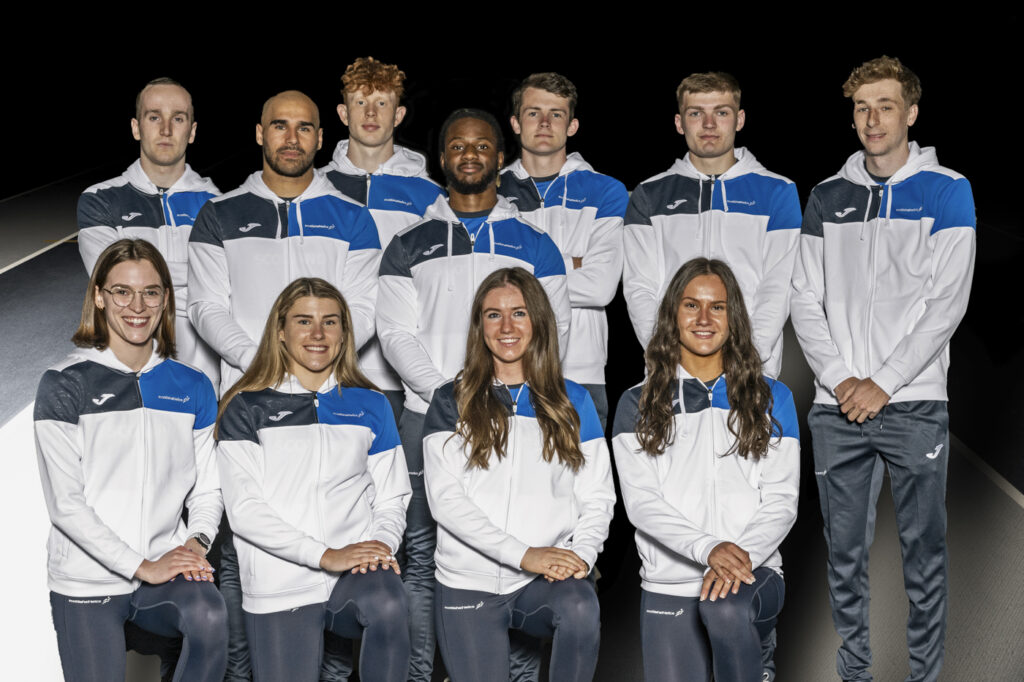 Athletes from our Scotland team for Loughborough International in the new Joma kit (photo by Bobby Gavin)
Initial Joma sponsorship announced (May 2018)
'We're absolutely delighted to agree and announce a contract extension with Joma,' said scottishathletics chief executive, Colin Hutchison.
'The new four year deal takes us through after the next Commonwealth Games and simply underlines and confirms our already strong relationship.
'Scotland kit made by Joma has been really popular with athletes selected for representative honours across all the disciplines over the past few years.
'I know athletes will be pleased to hear we will continue with Joma through to 2026 and they are being worn in track and field, cross country, Para athletics, hill running and ultra running.
'The partnership further extends to kit for our 4J Studios National Athletics Academy, the Commonwealth Youth Games, the District XC Champs and Glasgow Jaguars.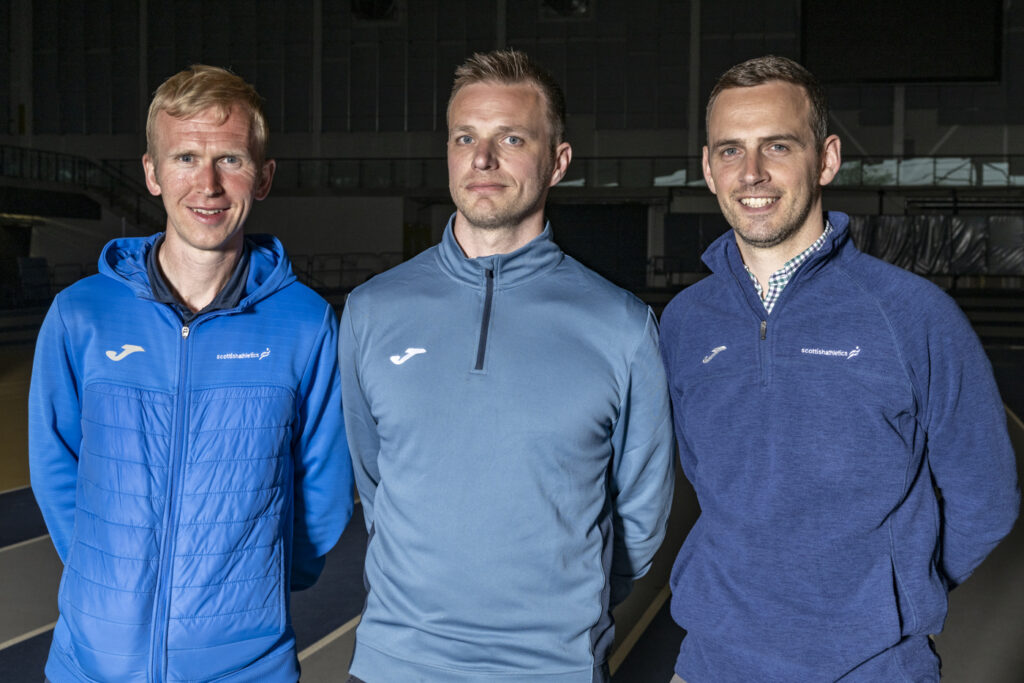 Head of Performance Mark Pollard and chief executive Colin Hutchison (right) with Sam Alsop from Joma (photo by Bobby Gavin)
Deal extended to 2022 – December 2018
'We're really looking forward to working with Joma to keep on delivering superb international kit for Scotland teams and to work with them to help the sport in other areas, too.
'Between us we feel the partnership is crucial to help to maintain momentum and build growth in the sport in Scotland.'
Alberto López, General Manager of Joma: 'We are delighted to continue our partnership with Scottish  Athletics, with the last few years only highlighting the level of confidence and trust that exists between us.
'The support and belief maintained since the inception of our partnership is testament to both organisations, and we are positive that the partnership will only continue to strengthen.'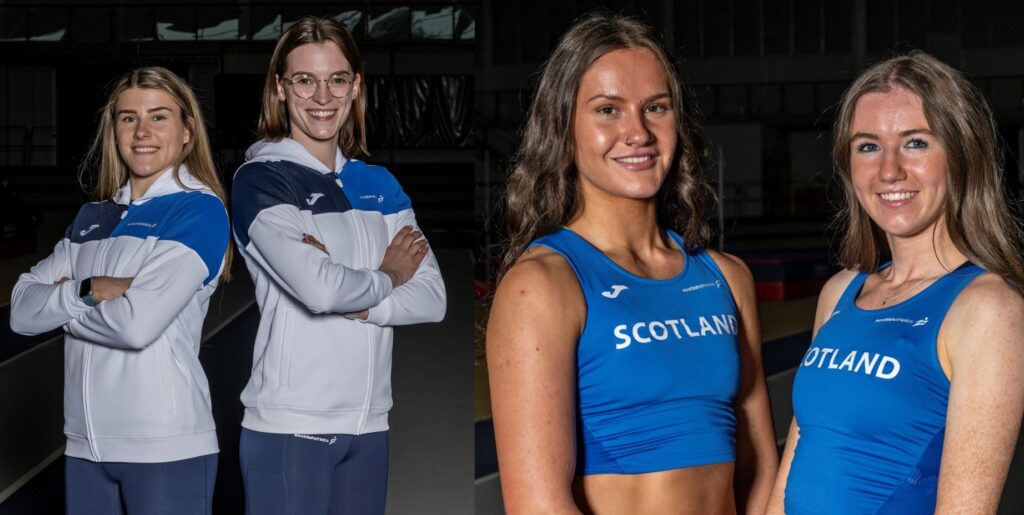 Emily Craig, Jane Davidson, Lois Garland and Rachel Callan (photos by Bobby Gavin)
+++
Tags: Alberto Lopez, Colin Hutchison, Joma, Polytan