Joma Sport kit deal extended until 2022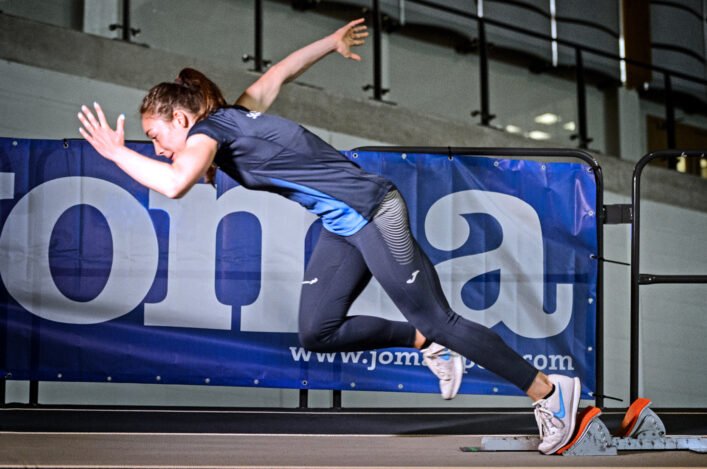 Joma Sport are our new kit suppliers (May 2018)
scottishathletics are delighted to confirm an extended agreement with kit suppliers Joma Sport – which will now run for four years.
The partnership which began earlier this year will now run until the summer of 2022, when the Commonwealth Games will be held in Birmingham.
It's good news for the sport with the Scotland international kit designed and supplied by Joma Sport having been well-received by athletes and the community since it was first worn at the Loughborough International back in May.
The initial agreement was for two years from that time – through to the summer of 2020 – but there was always a hope and understanding that a longer deal could be confirmed.
'We are delighted to extend our agreement with scottishathletics until the summer of 2022,' said Andrew Barrowman, Joma Sport's Brand Manager for Scotland.
'Initially the agreement was in place until summer 2020 but we were always of the belief that this would become a long-standing and fruitful partnership for both parties.
'The extension shows the positive reaction the service we provide and perhaps more importantly the quality of our kit has received from scottishathletics staff, athletes and the wider athletics community.'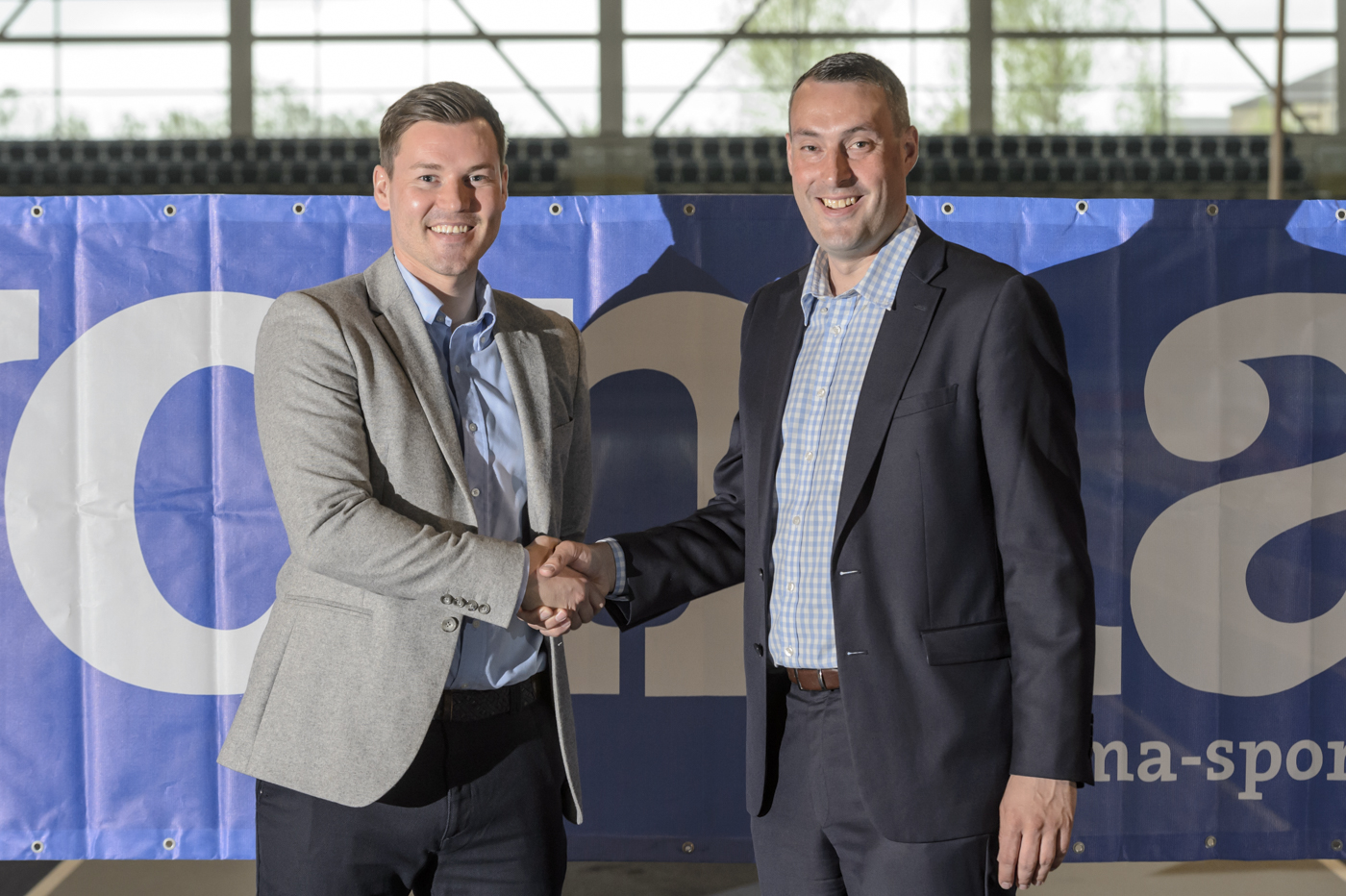 Andrew Barrowman and Mark Munro shake hands on the deal between Joma Sport and scottishathletics (photo by Bobby Gavin)
scottishathletics chief executive Mark Munro worked on the original deal with Joma Sport and was then happy to agree to a longer commitment.
'I am really pleased that we have extended our agreement with Joma Sport in what is a fantastic partnership for athletics in Scotland,' said Mark.
'We had announced earlier this year a partnership for two years but, with our working relationship having developed so well and so quickly, plus the response from the athletics community to the Joma Sport kit, we can now confirm that will now run for four years in total and take us through until the summer of 2022.
I know Joma Sport have been pleased with the reaction from athletes wearing the national kit when representing Scotland and also from a growing number of clubs who are taking the opportunity to create their own partnerships for club kit and leisurewear.
'Joma Sport are probably better known as a football kit supplier in the UK, but they are actually a major athletics and leisurewear supplier throughout Europe and South America.
'Through their long-standing partnership with athletics in Spain, they have shown a real quality in the development of performance sportswear and athletes have been pleased with the designs since the Loughborough International back in May, when Scotland wore the kid for the first time.
'As it stands, we have over 300 international 'vest' opportunities available to Scottish athletes every year across all disciplines so it is great to know via this partnership that we can supply the kit which delivers a strong national identity.'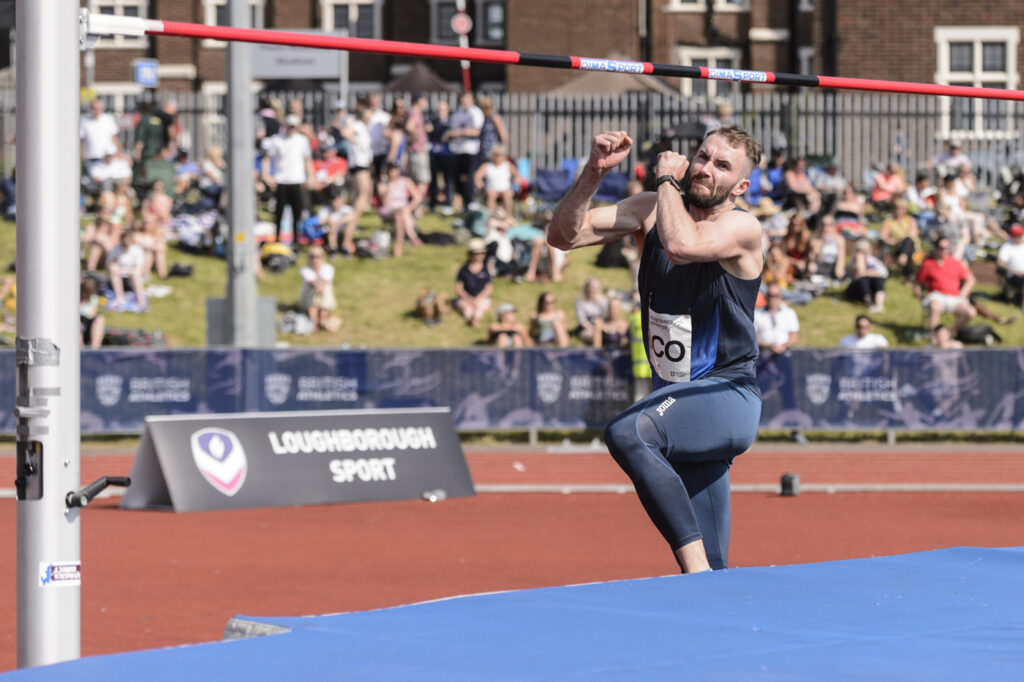 Scotland wore Joma for the first time at Loughborough in May with Allan Smith pictured above (photo by Bobby Gavin)
Andrew Barrowman has already been working with a number of clubs on their own kit agreements.
'I'm really pleased with the reaction to the kit supplied for scottishathletics teams and staff and this is highlighted by the number of affiliated clubs now being supplied by us, which is growing week by week,' he said.
'The list of clubs already on board so far includes: Harmeny AC, Shettleston Harriers, VP-Glasgow, Whitemoss AAC, Lothian Running Club, Team East Lothian and the Scottish Veteran Harriers Club.
'This is a fantastic response thus far but we hope more clubs take advantage of the exclusive benefits we are offering to scottishathletics affiliated clubs.
'Not only are we supporting clubs but we are also showing a commitment to some of the most talented Scottish athletes in the form of individual sponsorship packages and we hope to continue to grow this support through to 2022.
'From a personal point of view, it has been a pleasure to work with such a talented and dedicated group of staff and I look forward to continuing to do so for the next three and a bit years.
'Everyone at Joma Sport is already excited by the prospect of watching Scottish athletes competing in Birmingham 2022. We know the effort and sacrifice that comes before these showpiece events and we are fully committed to helping support that in whatever way we can.'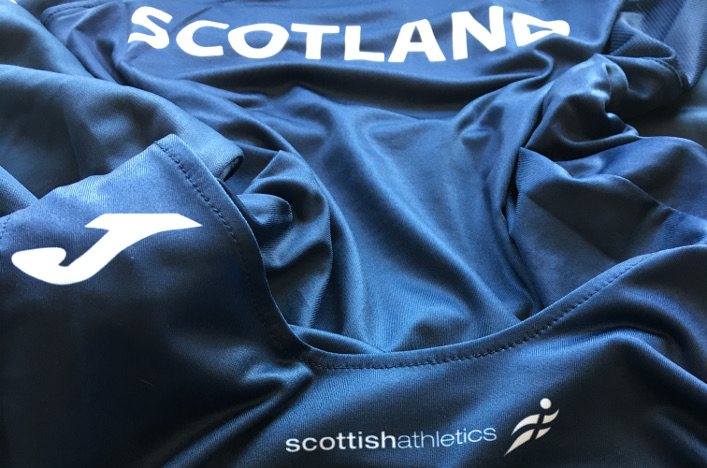 Tags: Andrew Barrowman, Birmingham, Joma Sport, Mark Munro