Mountain medals at Euro Champs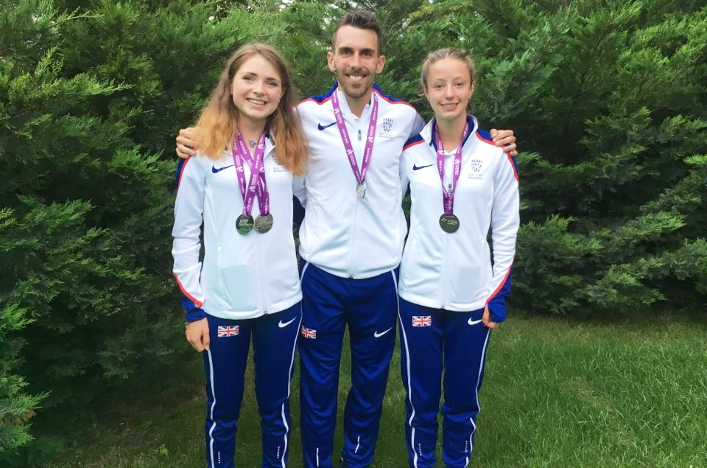 Photograph of Anna, Andy and Lauren by Sophie Dunnett
British Athletics event review
European Mountain Running Championships full results
Anna Macfadyen has become only the second female Scot after Angela Mudge to medal at a European Mountain Running Championship, coming through strongly in the second half of her race to finish a magnificent 2nd in Skopje.
On a day when Team GB won its largest ever medal haul at this championship, Anna also led the junior women to team silver, with fellow Scot Lauren Dickson closing that team in a great 8th place on her GB debut. Andy Douglas – the third Scot in the GB team – ran a very strong and steady senior men's race to finish 5th and also lead the men to team silver. That's now three years in a row that Andy has been GB's top performer, with 4th in 2016 and 7th last year. The junior men took team gold, and the senior women bronze. The championship took place on a hot day, over an up and down course, in Skopje, Macedonia.
Mont Blanc Marathon Festival
Meanwhile, there was also mountain success for Scots in Chamonix at the Mont Blanc Marathon Festival. Jacob Adkin won the gruelling Vertical Kilometre in 34:46 – beating the second-placed runner by an impressive 3 minutes.
In the 90K Ultra, Donnie Campbell of Edinburgh placed third with a time of exactly 11h30.
With thanks to Malcolm Patterson and Adrian Stott
Below: The full GB team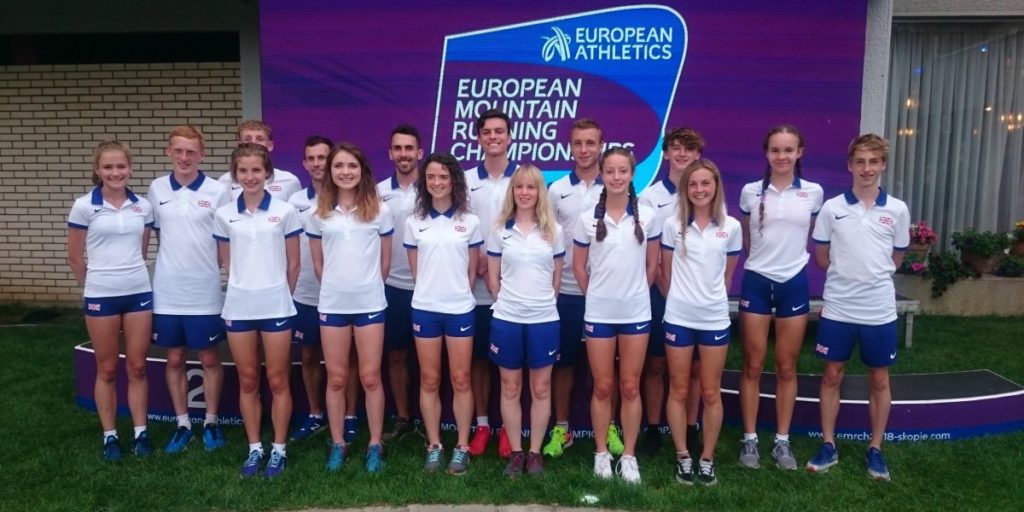 Tags: Andy Douglas, Anna Macfadyen, Donnie Campbell, European Mountain Running Championships, Jacob Adkin, Lauren Dickson