'Laura is now a role model beyond athletics' – Stephen Maguire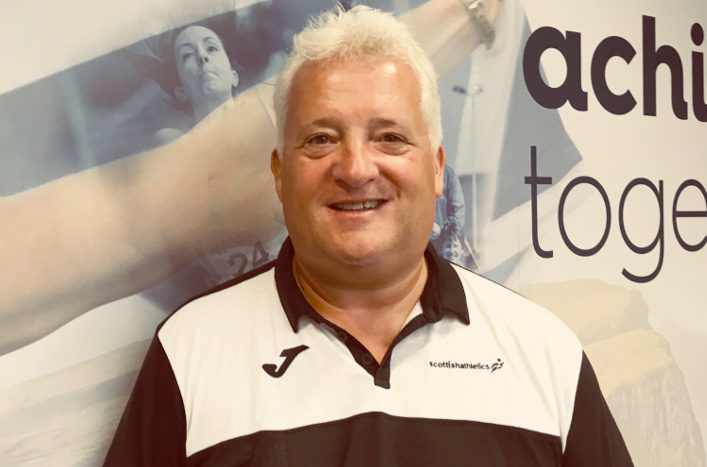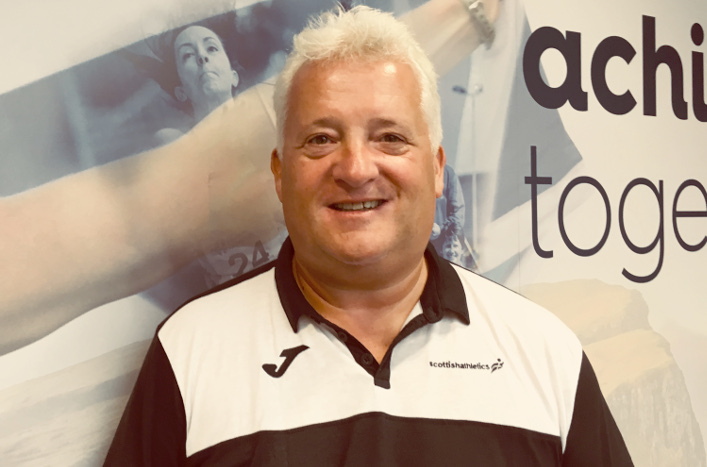 Laura wins our FPSG Athlete of the Year title
Stephen Maguire has hailed Laura Muir for a series of outstanding performances which made her the obvious choice for our FPSG Athlete of the Year award.
Muir won for the third time in four years and the outcome was no surprise to Stephen, the scottishathletics Director of Performance and Coaching, who returned north in September from a role with British Athletics.
Here are Stephen's thoughts on the latest accolade for Laura . . .
Dame Kelly Holmes interview in the Herald
'I think Laura has had an absolutely outstanding year on the track – more than outstanding, in fact.
'She can look back with a lot of pride on a year when, indoors and outdoors, she confirmed her place in the very top echelon of women's 1500m runner. Winning the Diamond League final, in a line-up which was worthy of the Olympics or the World Champs, only served to under-line that.
'And, when it comes to women's 1500m running, we have to be aware that it is the strongest era there's ever been.
'Women's middle distance running at the moment features intense competition every time they take to the track for a race.
'Laura is in that bracket and of course she received that World No 1 ranking from the IAAF for her overall performances and her consistency of performances.
'When you hear that, you really need to take a moment to think about that 'No 1 in the world' ranking for a moment. You think about musicians or mathematicians or anyone trying to reach the top in their sport or their profession.
And Laura, who calls herself a 'Scottish lass who just loves to run' has reached that kind of accolade. It is quite remarkable and laudable.
'She is a role model now and not just in athletics in Scotland or indeed athletics in Britain. I believe she is moving away from that and becoming a role model in women's sport in general and sport in general.
'She's someone folk can aspire to, for sure, and we can look pretty close to home to see the effect she is having – even within her own training group under the coaching of Andy Young.
'Looking back at 2018 there will be a few highlights. Remember Birmingham and the World Indoors when she was at vet school on the Wednesday morning in Glasgow and a double medallist by Saturday evening?
'All the big names were there and Laura was on the podium not once but twice. It's very tough to double-up at a major champs. There is a physical burden, obviously, and a mental challenge.
'So I think that weekend confirmed for us, once again, that Laura Muir is a special athlete and a worthy winner of our FPSG Athlete of the Year title.'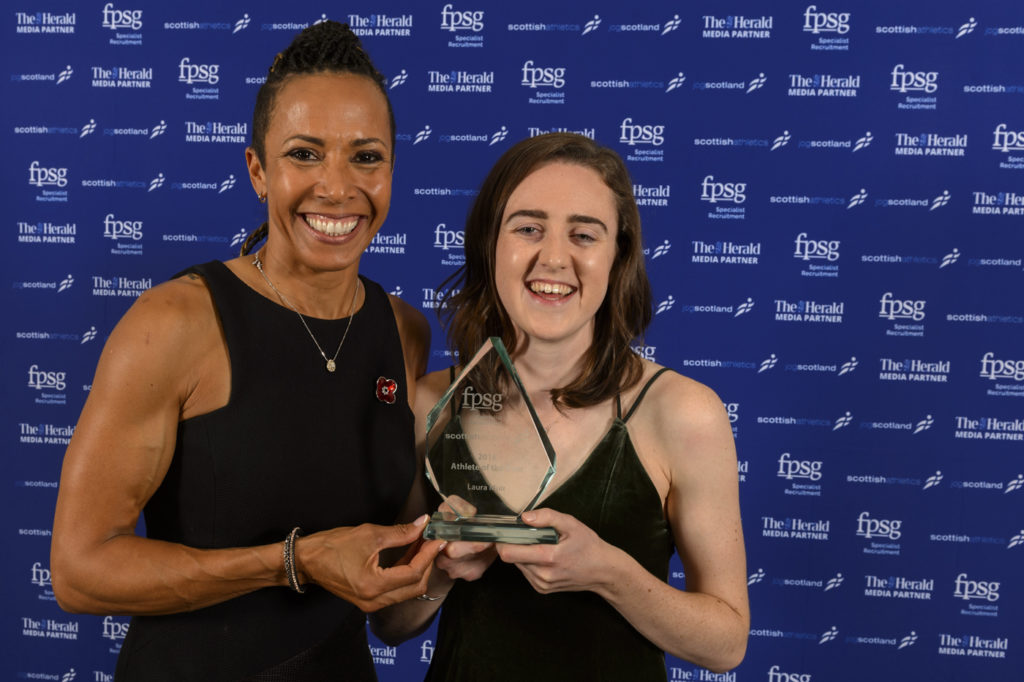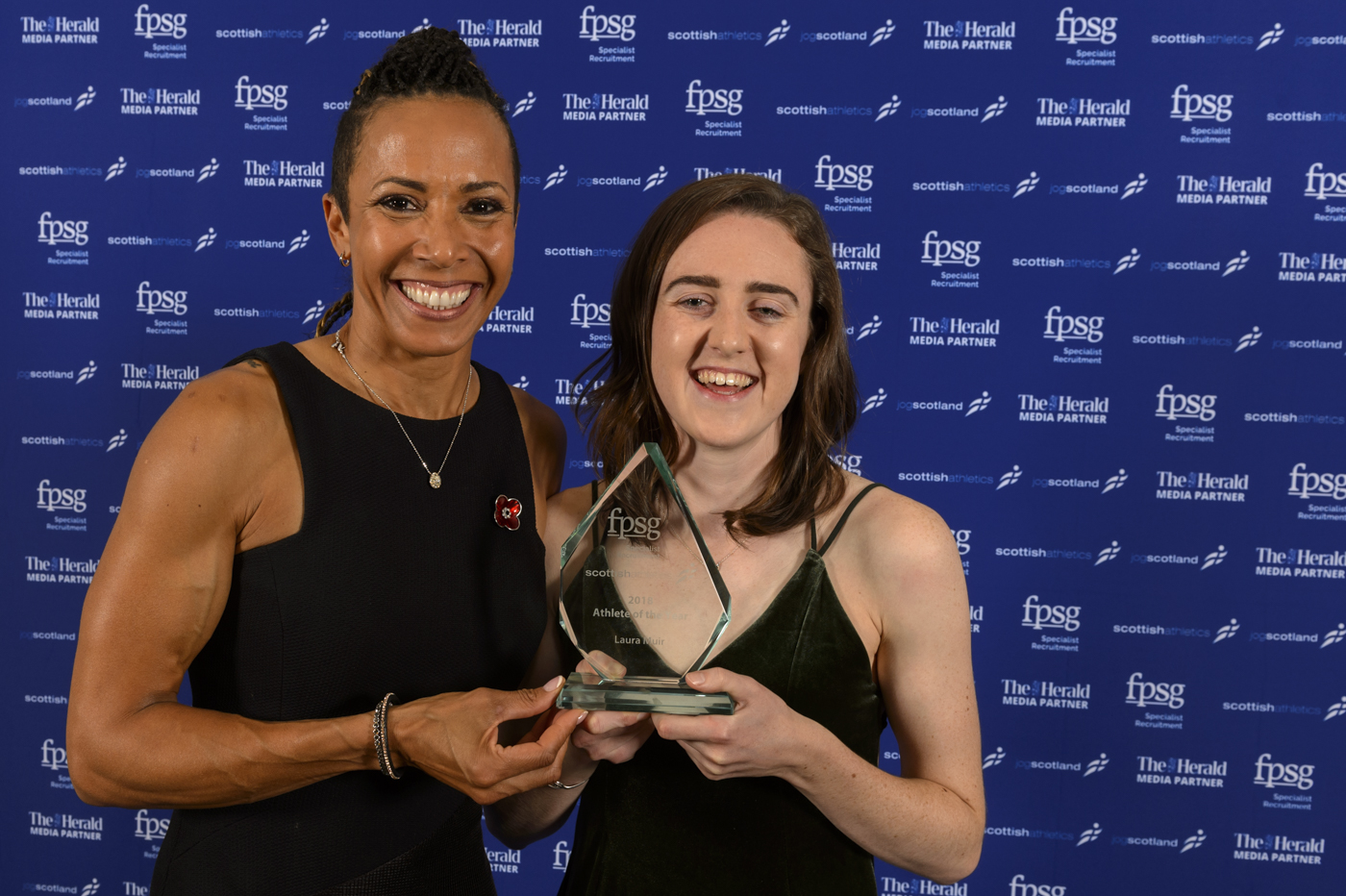 Laura Muir receives her FPSG Athlete of the Year award from Dame Kelly Holmes
Tags: FPSG Athlete of the Year, FPSG Awards Dinner, Stephen Maguire