Five hill runners picked for World Champs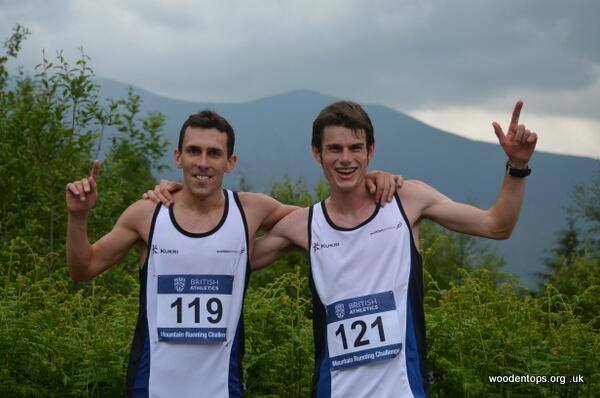 Scotland's top hill runners have enjoyed a superb season – and now five are heading to the World Champs with Team GB and NI.
It follows half-a-dozen athletes being selected for the Europeans earlier in the summer and victory for Andrew Douglas in the British Mountain Running Challenge for 2014.
Douglas won the Trials race last weekend at Sedbergh to clinch that overall triumph and nail down a place for the World Champs – which take place in Italy in September.
Robbie Simpson will join him in the Senior Men's team with Scotland having three more representatives in the Junior age groups.
Andrew Lawler and Catriona Graves each won the Junior race at the trials last weekend with Jacob Adkin's third place also winning him selection for GB Junior men for Italy.
The coaches involved with these five Scottish athletes are as follows Douglas (Sophie Dunnett), Simpson (Martin Cox), Lawler (Dave Campbell), Graves (John Bell) and Adkin (Gregor Nicholson).
Simpson of course won silver at the European Champs in Gap in July on a day when the five Scots picked all secured top 10 finishes.
Douglas for his part has made a remarkable start to his hill running career, winning that British Senior Men's Challenge crown in his first season.
scottishathletics Event Coach Mentor for Hill Running, Malcolm Patterson said: 'I am delighted for all our athletes selected for the World Champs in Italy – it is a great honour for them personally and great representation for us.
'The individual coaches must take credit because they are so involved with their athletes. Sophie Dunnett, for instance, has worked very well with Andrew Douglas this summer in helping him make the transition to the hills and coming up with training schedules for that.'
GB and NI team leader Sarah Rowell said: 'Only one of the 17 athletes we've sleected will be making their Team GB and NI debut, plus most of the others know what it takes to win medals at this level. So it is a strong team. Whilst we are traditionally stronger over up and down format races, there is a growing confidence that we can succeed on the predominantly uphill format.'
The full team announcement is on the British Athletics website.
All at scottishathletics would like to congratulate the five athletes, their families and coaches and those involved in their development over the years at clubs on their selection for the World Champs.
Tags: Andrew Douglas, Andrew Lawler, Catriona Graves, hill running, Jacob Adkin, Robbie Simpson