Duo prove Diamond League class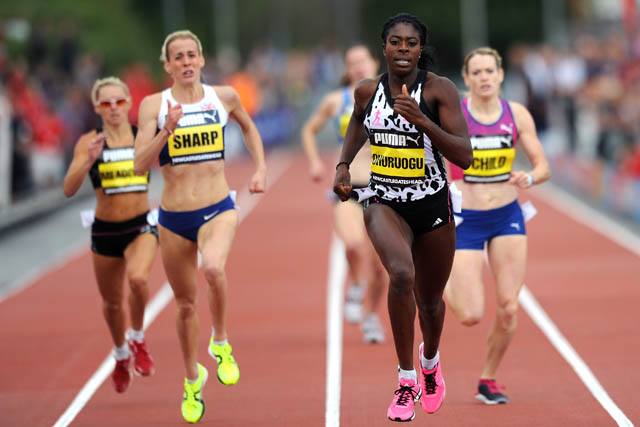 Top Scots Eilidh Child and Lynsey Sharp have confirmed their world class status with podium places in the Diamond League for the 2014 season.
European champion and Commonwealth silver medallist Child finished second to Kaliese Spencer in the women's 400m hurdles overall table.
And Hampden and Zurich silver medallist Sharp was third in the women's 800m with a second place finish in Brussels on Friday evening featuring her second successive success against Eunice Sum – the Kenyan who topped the overall 2014 table.
The final league tables in all events are on the Diamond League official website.
It is a measure of two of Scotland's most prominent athletes that they have been able to keep such high company in the Diamond League series, while also naturally having a significant focus on both the Commonwealths and the Europeans.
To complete a really good couple of days for Scottish athletes, Laura Muir won the Women's Mile race at the Great City Games in England's North-East on Saturday afternoon.
Laura beat Kenyan Helen Obiri with a strong finish and her 4.34.86 time compares well to some of the greats of the past in Scottish terms. Yvonne Murray is the record holder at that distance at 4.22.
At the same event, Christine Ohuruogu won the 500m race that saw Lynsey pip Belgium room-mate Eilidh by six one hundredths in what was a good, fun contest for the five-strong field.
Child clocked 54.76 to finish third in Brussels on Friday evening and maintain her remarkable record of finishing in the top three in all her 400m Hurdles races this season.
'I am exhausted now but just trying to enjoy the final few races of the season,' said Child.
'It has been a really good year. If you push me for a highlight then I would surprise myself by picking Zurich – but that's because I feel to win gold there was harder than to win the silver at Hampden. It was good to get on top of the podium at the Euros and receive that gold medal.'
Sharp's late-season form continues to impress with her time in Brussels once again under the 1.59m mark. It was 1.58.94, in fact, and we make that five runs under two minutes by Lynsey since opening the season at 2.06 in America in early-May.
'Cracking weekend of racing,' said Lynsey on Twitter.
'The atmosphere at both Brussels and Newcastle was superb. So lucky to be involved in such a great sport.
'It was a close finish in the Diamond League. Just outside my PB and third overall in the Diamond League – who would have thought!'
There is coverage rounding up the weekend performances on the BBC Sport website and on the British Athletics website.
And both are due to compete for Team Europe in Morocco next weekend in the IAAF Challenge event.
Muir, for her part, once again proved her quality and her tenacity by taking out the mile race in the City Games and then responding well when Obiri led as the road race became a track showdown.
'It has been a tough year but I have learned a lot,' said Laura, who of course set a Scottish 1500m women's record this summer despite championships setbacks in Glasgow and Zurich.
'I knew I was in good shape coming here but wasn't sure how other people would feel at this stage of the season.'
Tags: Eilidh Child, Laura Muir, Lynsey Sharp