Championship bests at Scottish Schools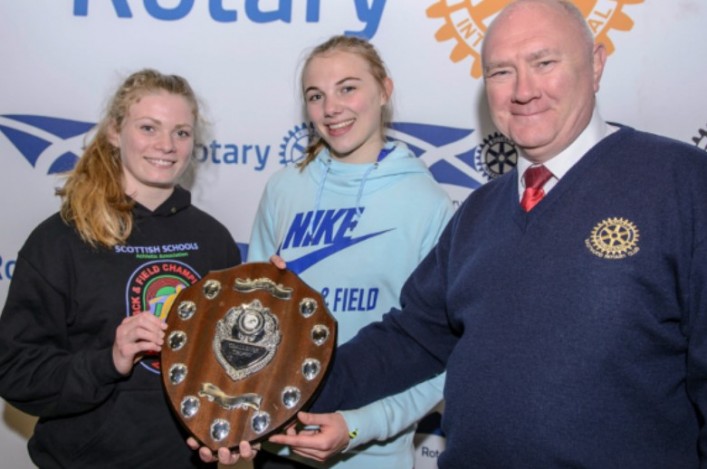 Alisha Rees (centre) won the best Female performance and Jill Cherry (left) also broke a Championship record in the sprints – they are pictured with John Waddell of Rotary. Photo by Bobby Gavin
There was a huge entry once again for the Scottish Schools track and field finals for secondary pupils – back at Grangemouth this year after a Hampden one-off in 2014.
And there were some excellent performances over the two days as hundreds of young athletes competed for medals, PBs, and final places.
George Evans and Alisha Rees are familiar names on this site and the thrower from Inverness and the sprinter from Bacnhory were right at the top of the Scottish Schools 'Roll of Honour' for 2015.
Evans claimed two of the five Championship Best Performances achieved this year as he threw to 16.58m in the shot and 51.34 in the discus in the Boys A age group (over 17).
The records had been held by Elgin Academy's Adam Major, with both set 15 years ago. George's double gold  earned him the covered Eric Liddell trophy for best male performance.
Rees was in action on the track on both Friday and Saturday and clocked a 100m Championship Best of 11.76 in the Girls B semi-final race. That ensured Alisha eclipsed a mark set some 45 years ago by Sheila Pringle who ran 12.0 seconds in the Commonwealth Games year of 1970.
Alisha then won the 200m gold on the Saturday with 24.43 in the final and later collected the Frances Barker Shield for the best female performance of the Scottish Schools Champs.
Jill Cherry also claimed a Championship Best Performance in the sprints with 24.51 for the 200m in the A age-group. That improves on the 24.65 set by Kathryn Christie three years ago.
Cherry and Evans are also members of the scottishathletics National Academy – with support being given to athletes, coaches and their parents in a number of areas in order to try and improve representation at GB level.
And the other Championship Best went to Rona Tytler in the Girls B bracket in the relatively new event of 1500m steeplechase. Rona took gold in 5.35.18.
Well done to all the schools who had athletes competing at Grangemouth and  thank you to the volunteer helpers and scottishathletics officials.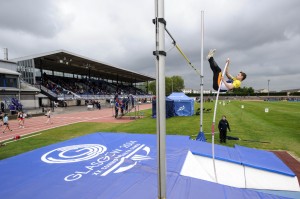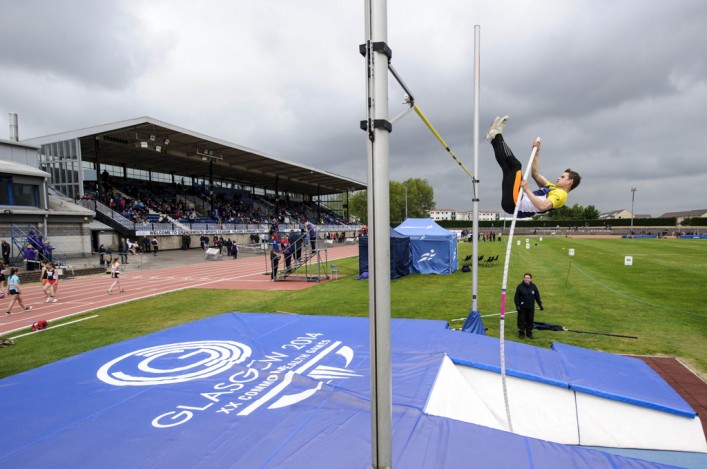 Tags: Alisha Rees, George Evans, Jill Cherry, Rona Tytler