Belgrade schedule for six Scots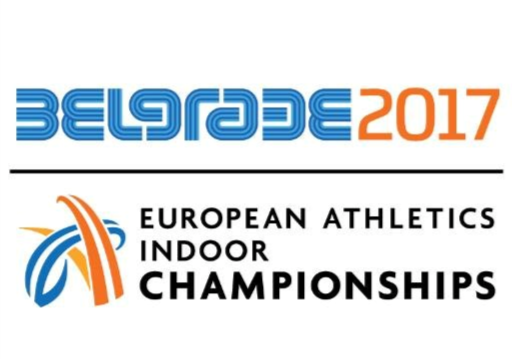 Six of our top Scottish athletes are in Belgrade this week with Team GB and NI determined to make an impact on the European Indoor Champs.European Indoor Champs.
And the prospects for medals and final places look bright with the trio of Laura Muir, Eilish McColgan and Steph Twell in the 3000m, Eilidh Doyle lined up for the 400m and the 4 x 400m Relay, Allan Smith in the high jump and Guy Learmonth to race the 800m.
Muir is doubling up  in the 1500m and 3000m, with heats taking place on Friday, but McColgan has now decided against taking on the 1500m and will focus on her 3000m bid.
*Note – we plan to report on the Champs on the website once they are concluded on Sunday evening. Check our Facebook page and Twitter feed for updates on performances.
BELGRADE SCHEDULE
(Event times given is our time)
Friday 3 March:
08.45: Women's 400m Heats (Eilidh Doyle)
10.35: Men's 800m Heats (Guy Learmonth)
11.15: Women's 3000m Heats (Laura Muir, Steph Twell, Eilish McColgan)
16.05: Women's 1500m Heats (Laura Muir)
16.45: Women's 400m Semis
Saturday 4 March:
10.20: Men's High Jump (Allan Smith)
18.25: Men's 800m Semis
18.45: Womens' 1500m Final
18.58: Women's 400m Final
Sunday 5 March:
15.30: Women's 3000m Final
15.50: Men's High Jump Final
16.50: Men's 800m Final
18.00: 4 x 400m Relay Women's Final
WANT TO READ MORE?
'This is our time and it's special' – Steph Twell
'Muir can cement her status in 2017' – Kelly Holmes
Allan Smith feature by Susan Egelstaff in The Herald
Eilidh Doyle not slowing down in her 30s
BBC Scotland feature on Guy Learmonth
Tags: Allan Smith, Belgrade, Eilidh Doyle, Eilish McColgan, European Indoors, Guy Learmonth, Laura Muir, Steph Twell, Team GB and NI