'This is our time and it's special' – Steph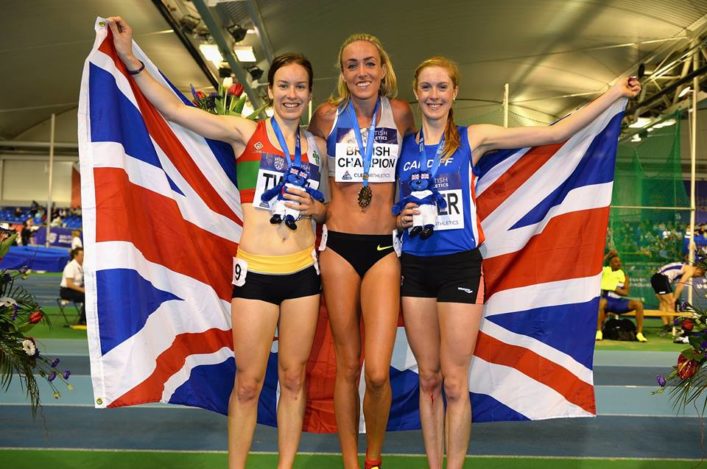 Steph Twell and Eilish McColgan on the 3000m podium at the British Indoor Champs (photo by British Athletics/Getty Images)
Six Scots head for Belgrade this week with Team GB and NI determined to make an impact on the European Indoor Champs.
And the prospects for medals and final places look bright with the trio of Laura Muir, Eilish McColgan and Steph Twell in the 3000m, Eilidh Doyle lined up for the 400m and the 4 x 400m Relay, Allan Smith in the high jump and Guy Learmonth to race the 800m.
Muir and McColgan, of course, are doubling up  in the 1500m and 3000m, with their heats taking place on Friday.
Twell is excited at so many Scots being involved – almost 20 percent of the British selection – and sought to explain the 'connection' being felt by our top athletes (and the whole sport) in Scotland at the moment.
'Each of us is taking energy off other performances,' said Steph.
'We are all in a different training environment with our coaches and groups, but we appreciate the journey each of us is on. We know each other well and understand it. We support each other away from the track as well as at events and that's really nice.
'Everyone seems to be excelling and we know this is our time. It is so good to part of that and it is lifting everyone.
'For there to be 20 percent of a British team as Scots is incredible and we will have a special celebration if anyone does well in Belgrade.'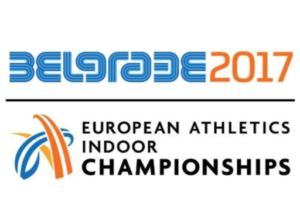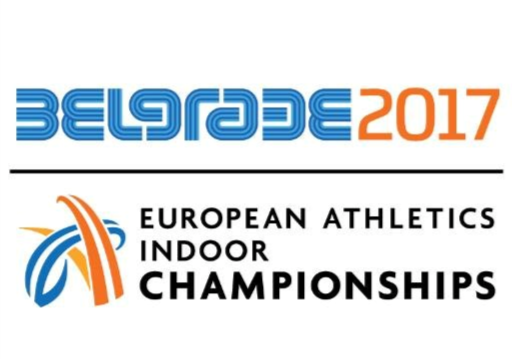 Watch our short video piece with Steph, as Sue Gyford asks the questions – with thanks to Great Run.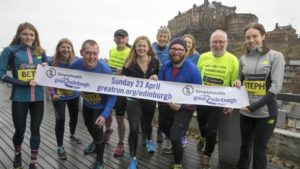 Steph helps launch Simplyhealth Great Edinburgh Run
Tags: Allan Smith, Belgrade, Eilidh Doyle, Eilish McColgan, European Indoors, Great Edinburgh Run, Guy Learmonth, Laura Muir, Steph Twell