Six of our best picked for Belgrade!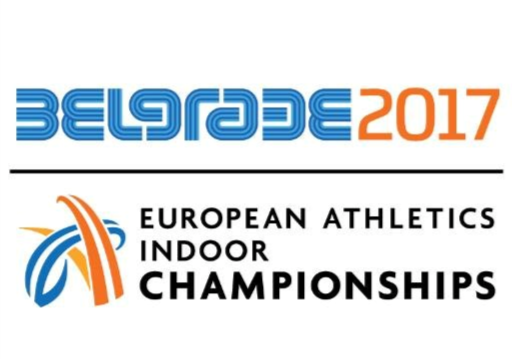 Six Scots will head for the European Indoors in Belgrade after being selected by British Athletics.
And both Laura Muir and Eilish McColgan will double up in the 1500m and 3000m in Serbia.
Steph Twell joins them to make it a Scottish trio for the 3000m with the others selected being Eilidh Doyle in the 400m and the 4 x 400m Relay, Guy Learmonth in the 800m and Allan Smith in the high jump.
It's yet another fillip for the sport in Scotland for six athletes to be selected for a European indoors and, with the British team at 31 athletes in total, the percentage representation is nudging 20 percent.
Record-breaking Muir headlines the British Athletics team (excluding combined events invites) which also includes defending European champion Richard Kilty, Katarina Johnson-Thompson in the Long Jump and World No 1 Andrew Pozzi, plus Olympic medallists Robbie Grabarz, Asha Philip and Doyle.
Laura, who will be joined in both the 1500m and 3000m by fellow Scot Eilish, is in the form of her life after taking a second off Dame Kelly Holmes' British indoor 1,000m mark at the Müller Indoor Grand Prix in Birmingham on Saturday, whilst also setting a new European record with the second fastest run of all time.
This comes just a few weeks after setting a new European 3,000m indoor record and the British 5,000m indoor record, on top of beating Holmes' British outdoor 1500m mark last summer.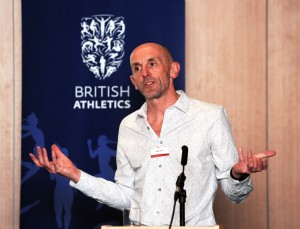 'I'm pleased with the blend of this team,' said Neil Black, Performance Director with British Athletics.
'We've got Olympic medallists in Robbie Grabarz, Eilidh Doyle and Asha Philip; World Indoor medallists in Lorraine Ugen and Richard Kilty; as well as exceptionally talented athletes like Katarina Johnson-Thompson, Laura Muir and Andrew Pozzi, all of whom I expect to make the step up this year and start winning global medals.
'Then we have Jazmin Sawyers, Steph Twell and Lee Emanuel, all European medallists who should be looking to make a statement of intent for 2017 by repeating those performances and finishing on the podium in Belgrade.
'Plus, there is a good depth of emerging talent with the likes of Shelayna Oskan-Clarke, Morgan Lake and David Omoregie, who all have potential to claim medals.
'With a home World Championships in London, 2017 is an even bigger year for us than 2016, so starting it off in a positive manner is essential and I am expecting to see a number of medal winning performances in Belgrade.'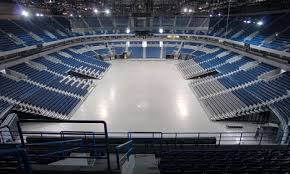 MEN:
60m:
Richard Kilty (Michael Khmel);  Andrew Robertson (Sam Robertson); Theo Etienne (Ryan Freckleton)
800m:
Guy Learmonth (Henry Gray); Kyle Langford (George Harrison)
1500m:
Tom Lancashire (Steve Cram)
3000m:
Lee Emanuel (Joe Franklin); Nick Goolab (Craig Winrow)
60mH:
Andrew Pozzi (Benke Blomkvist); David King (James Hillier); David Omoregie (Benke Blomkvist)
High Jump:
Robbie Grabarz (Fuzz Caan); Chris Kandu (Fuzz Caan); Allan Smith (Bryan Roy)
Long Jump:
Dan Bramble (Frank Attoh)
Combined Events:
Ashley Bryant (Aston Moore)
WOMEN:
60m:
Asha Philip (Steve Fudge)
400m:
Eilidh Doyle (Malcolm Arnold); Laviai Nielsen (Frank Adams); Lina Nielsen (Frank Adams)
800m:
Shelayna Oskan-Clarke (Jon Bigg)
1500m:
Laura Muir (Andy Young); Eilish McColgan (Liz McColgan-Nuttall); Sarah McDonald (Bud Baldaro)
3000m:
Laura Muir (Andy Young); Eilish McColgan (Liz McColgan-Nuttall); Steph Twell (Mick Woods)
High Jump:
Morgan Lake (Aston Moore)
Long Jump:
Katarina Johnson-Thompson; Lorraine Ugen (Shawn Jackson); Jazmin Sawyers (Kelly Sotherton)
Shot Put:
Rachel Wallader (Richard Woodhall)
4x400m
Eilidh Doyle (Malcolm Arnold); Laviai Nielsen (Frank Adams); Lina Nielsen (Frank Adams); Philippa Lowe (Debbie Keenlyside); Mary Iheke (Frank Adams)
**Should British Athletics receive a European Athletics invite for Liam Ramsey (Mike Corden) in the Combined Events it would be accepted and he would be added to the team:
Tags: