Support system: 23 Scots land Ron Pickering Memorial Fund grants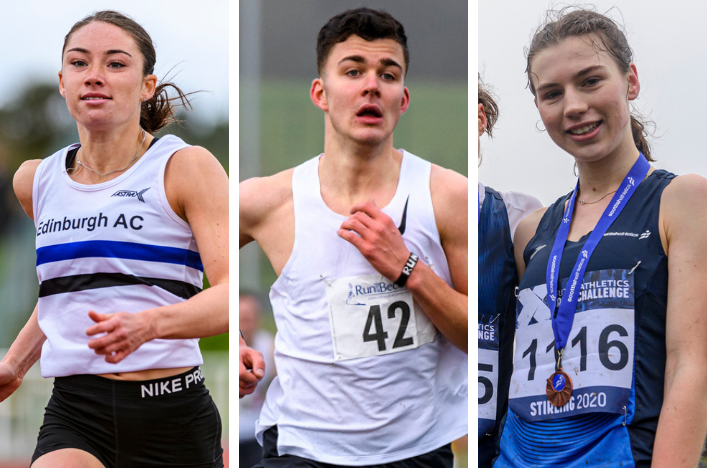 Edinburgh AC trio Holly McArthur, Joe Ewing and Eloise Walker are among 23 Scots to receive support from the RPMF (photos by Bobby Gavin)
RPMF Grant distribution announcement
Young Scottish athletes are once again grateful to receive support from the Ron Pickering Memorial Fund.
A total of 196 talented young British athletes have been backed by the programme with £30,000 awarded overall for the forthcoming year.
And it's great to see no fewer than 23 Scots involved – almost 12 percent of the UK-wide tally.
Applications for the RPMF grants were open to those aged 15-23 and 2021 in fact marks the 30th anniversary of the charity, following the death of Ron Pickering in February 1991.
Since that time, the programme has awarded grants totalling more than £2million with a swathe of GB and NI international athletes and global medallists having been helped in their formative years in athletics.
The Scottish cohort this year features athletes from across a range of disciplines and includes five recipients from Para athletics.
We send our congratulations to all the athletes and their families and coaches – and to the clubs across the length and breadth of Scotland who have guided their development.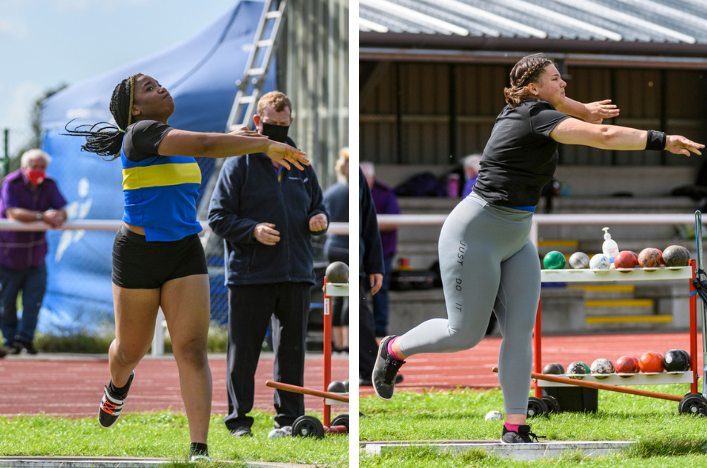 Young throwers Teddy Tchoudja and Meghan Porterfied are among the Scottish recipients of RPMF support (photos by Bobby Gavin)
Here's the list of 21 Scots (in alphabetical order, with club and coach):
Howard Bell (Kilbarchan AAC) Colin Sinclair: Combined Events
Kyle Brotherton (Red Star AC) John Owens: Para
Lucas Cairns (Inverness Harriers) Ross Cairns: Endurance
Sarah Calvert (Livingston AC): Endurance
Luke Deighan (Red Star AC) John Owens: Para
Gavin Drysdale (Red Star AC) David McPhee/John Owens: Para
Joe Ewing (Edinburgh AC) Carol Sharp: Endurance
Murray Fotheringham (Giffnock North AC) Colin Sinclair: Combined Events
Kayleigh Haggo (Red Star AC) John Owens: Para
Anna Hedley (Fife AC) Mick Woods: Endurance
Megan Keith (Inverness Harriers) Ross Cairns: Endurance
Leah Keisler (Law and District AC) Francis Smith: Hurdles
Holly McArthur (Edinburgh AC) Allan Scott: Combined Events
Reuben Nairne (Glasgow Pole Vault School) Brian Donaldson: Jumps
Meghan Porterfield (VP-Glasgow) Henry Hunter: Throws
Alisha Rees (Edinburgh AC) Leon Baptiste: Sprints
Molly Reville (Edinburgh AC) Linda Nicholson: Jumps
Alessandro Schenini (Giffnock North) Ryan McAllister: Jumps
Rosie Sharples (Falkirk Victoria Harriers) Bryan Roy: Combined Events
Teddy Tchoudja (Shettleston Harriers) John Scott: Throws
Alexander Thomson (VP-Glasgow) Chris Baillie: Para
Eloise Walker (Edinburgh AC) Andy Young: Endurance
Erin Wallace (Giffnock North) Andy Young: Endurance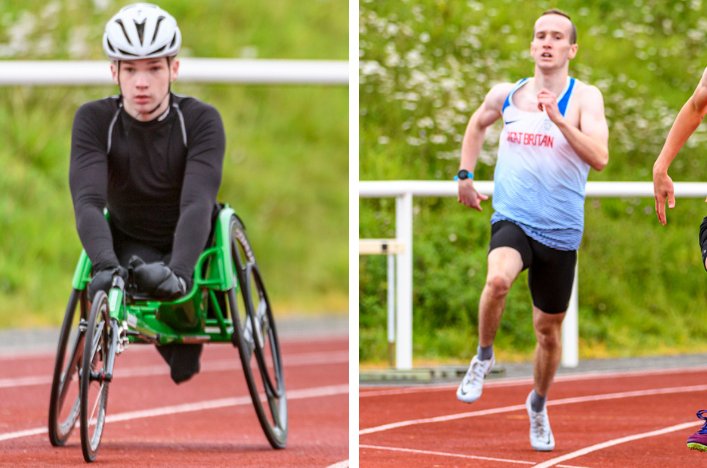 Luke Deighan and Alexander Thomson are among five Scottish Para athletes to receive RPMF support (photos by Bobby Gavin)
The RPMF grants announcement said: 'At one point in 2020, due to the impact of the Covid Pandemic on our Fundraising activities, the RPMF was not only concerned that it would not be able to support any athletes in 2021, but for its very survival.
'It was only because of the incredible efforts of our "Ronners" that were due to run in the 2020 London Marathon, but instead chose to take part in various 'Virtual' running events and continue to raise money for us during the Pandemic, that we are able to offer any Grants this year.
'While we have had to reduce the Total amount of the Grants awarded this year compared to recent years, and the individual levels of the Grants awarded, due to the reduced funds available to us, we are pleased that we were still able to help as many athletes as we did.
'In what proved to be a difficult year for all athletes, we knew that we would have a great demand for support from RPMF and we received over 450 applications during October and November of 2020.
'Without a normal competition season to judge our selections on, and with all athletes impacted by the lockdown and lack of access to facilities for virtually every athlete, the selection process was made much more complicated than usual.
'We are thankful that the RPMF Trustees that make up the Grants Committee were able to take part in a 9 hour zoom meeting to go through all the applications and give them all the consideration they deserve.'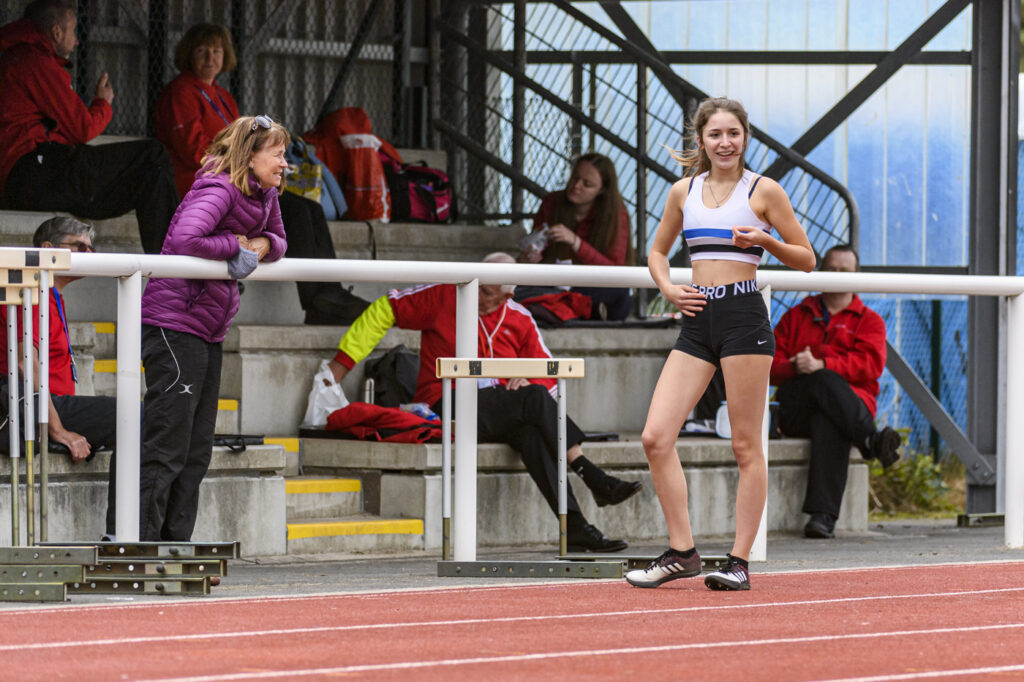 Jumper Molly Reville of Edinburgh AC, pictured here with her coach Linda Nicholson, is one of the youngest Scots to receive support (photo by Bobby Gavin)
Tags: Ron Pickering Memorial Fund, RPMF