Athletes and Officials savour final weekend of 4J Studios Open Series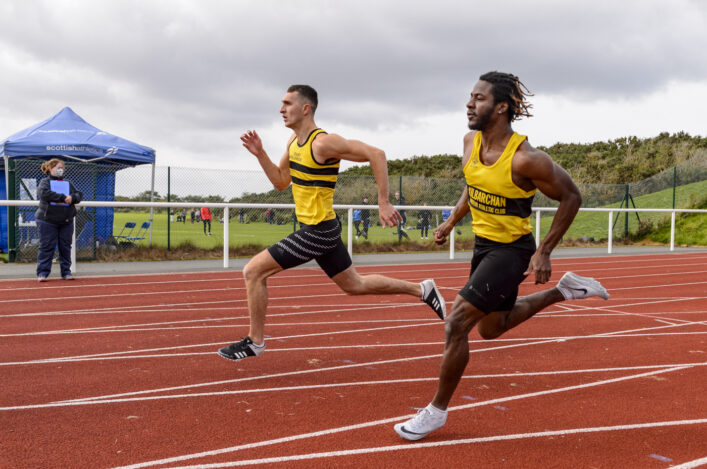 Greg Kelly of East Kilbride and Krishawn Aiken of Kilbarchan AAC in 200m action at Meadowmill (photo by Bobby Gavin)
By Peter Jardine, Head of Communications
QUESTION: How do you escape a global pandemic?
ANSWER: By competing and volunteering in a field (and track) on the Battle of Prestonpans site next to the Forth Estuary in East Lothian, that's how.
Nine days of 4J Studios National Open Series track and field action concluded on Sunday at Meadowmill.
Of course, fully escaping Covid-19 is well nigh impossible in any walk of life now and a number of restrictions applied and protocols observed.
But the over-riding emotions for all who attended over the weekend were relief, enjoyment and gratitude as a feelgood factor returned to the sport we all love.
It was writ large across faces – from athletes, to coaches, to Officials to parents and chaperones – and the sense of achievement was palpable.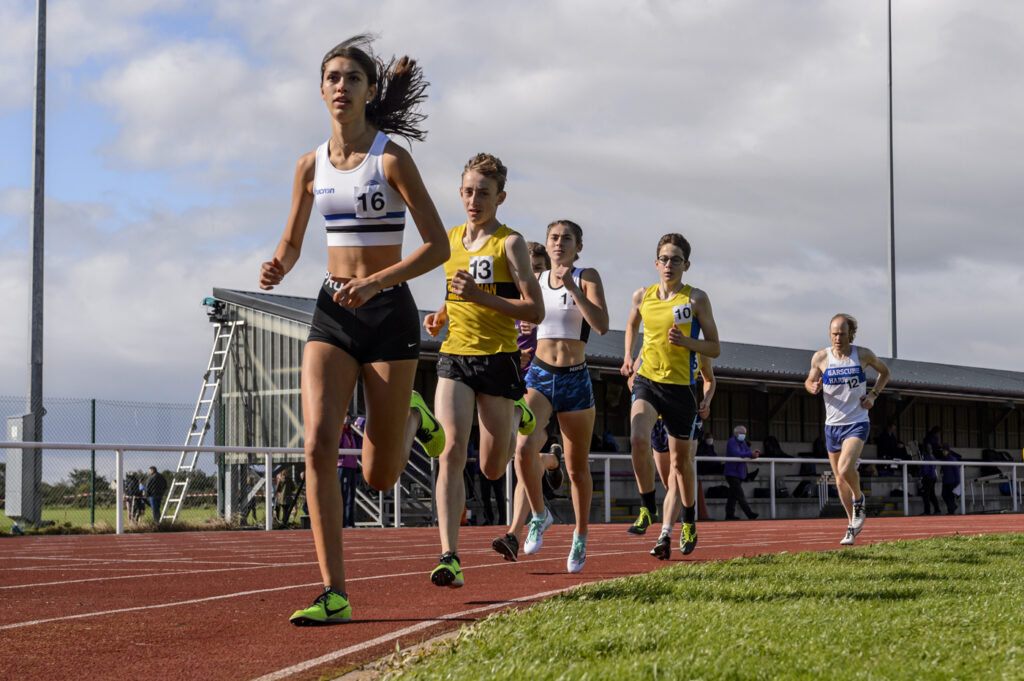 Taking to the track . . . 1500m races were staged for the first time this summer in Scotland on Sunday (photo by Bobby Gavin)
'I think the 4J Studios National Open Series has been a big success and everyone involved can feel a great deal of pride at having been a part of it,' said Leslie Roy, Convenor of our Track and Field Commission.
'I think the very first weekend at Meadowmill then everyone was a little nervous about how things would go – certainly the Officials felt that way.
'But after that I think everyone has embraced the whole experience.
As a venue, it was the only one available at the time and as it turned out the set-up at Meadowmill worked really well for what we wanted to do in terms of the flow of people and restricting numbers. The first weekend it was just three athletes per event competing at one time.
'When you look back to May and June then it really looked like there would not be a 2020 track and field season at all. Then the decision was made to cancel the Scottish Championships and then we had to delay open meetings set up for August 8/9.
'So there have been problems, difficulties, challenges all the way along the line and that's why it feels like a very good achievement to have put on nine days of competition in such a short period of time.
'Many people have contributed to that and one thing I feel has been great has been to see athletes landing PBs. We've seen that across many of the events and many age groups and it gives encouragement as we look ahead.'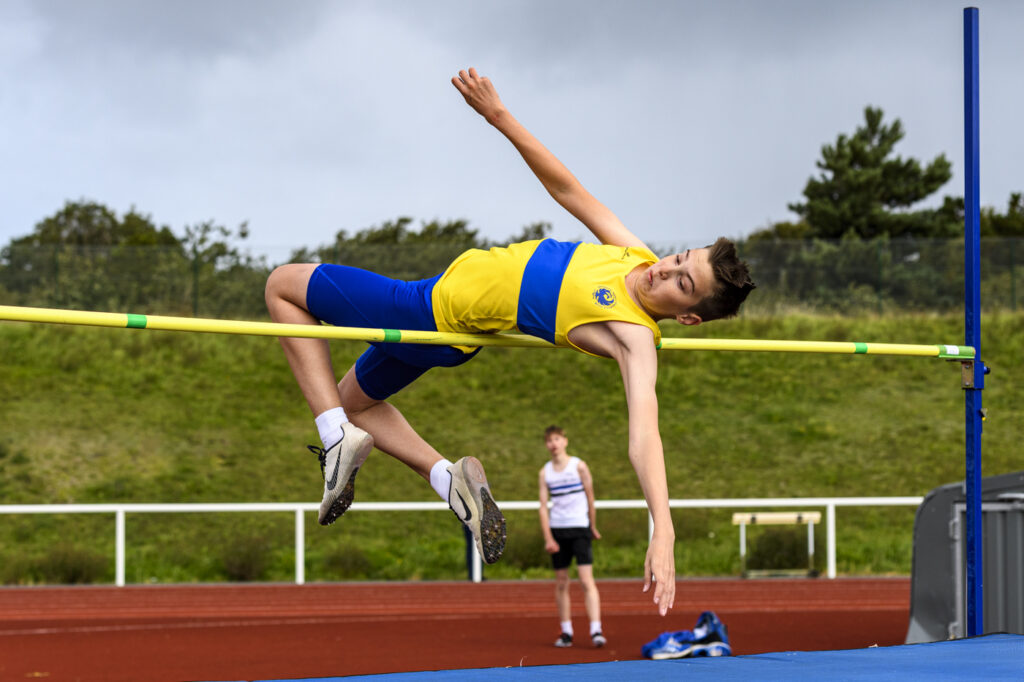 High jump action from Saturday at Meadowmill (photo by Bobby Gavin)
In point of fact, the nine days of Open Series events is one more day than a 'normal' National Championship Series delivered by scottishathletics and our Officials – the Age Groups, Seniors, Combined Events and Masters, SUPERteams and Relays are usually offered over eight days.
Sprinter Greg Kelly, the Scotland international from East Kilbride AC, was quick to offer thanks on behalf of athletes.
'As athletes we just feel grateful the 4J Studios National Open Series happened,' he said.
'Looking back, and from the outside, I can see now how in early or mid-August it would have been a very easy decision – a very simple decision – for Scottish Athletics and the Officials to have scrapped the whole season. I'm sure it could have been written off given the work required to put events on and the issues over venues and so on.
'Instead it has been salvaged and I think a lot of people will be happy they managed to do something in 2020 and post some kind of performance.
'Meadowmill hasn't been an issue for me because I think during lockdown a lot of us have been training on grass so the big warm-up area there has worked well.
'The conditions haven't been ideal but there's nothing we can do about that in Scotland!
''I've raced four times here now and that final 100m, my only one this season, probably felt the best. At least I feel as if I've done something.
'It has been so strange because at one stage we were preparing for a July start to the season; and then for one in early August. In the end here we are in mid-September and that's it after just two or three weeks. I will take a short break and then get into winter training in October.'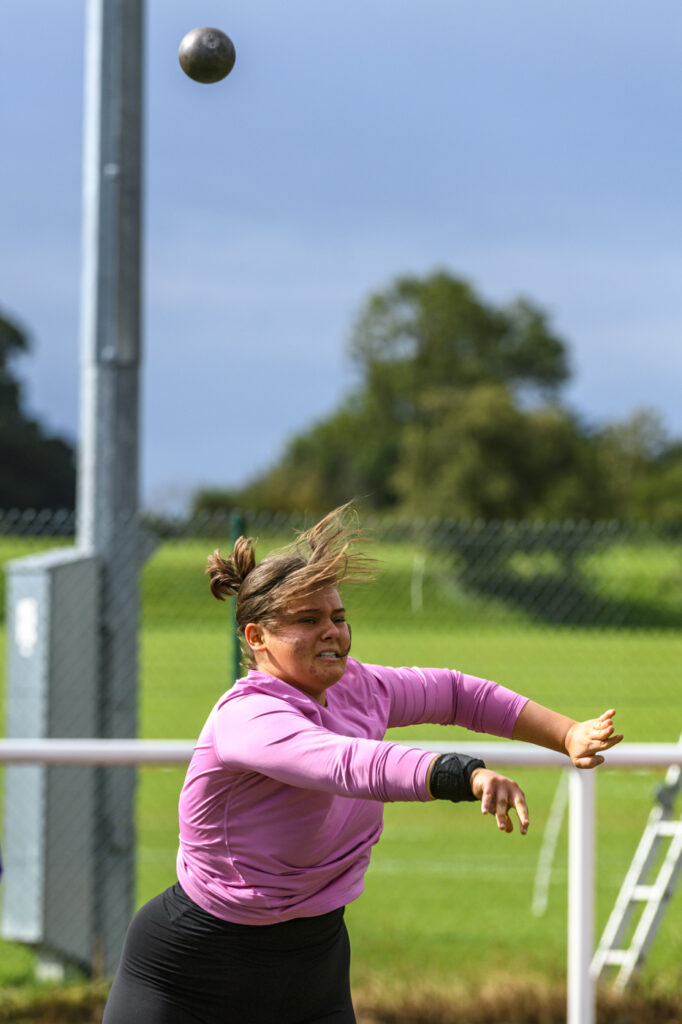 Meghan Porterfield reached 14m for the first time in the shot put (photo by Bobby Gavin)
Greg clocked 10.99 seconds for the fastest 100m run on Sunday.
Pride of place in terms of performances once again went to young thrower, Meghan Porterfield of VP-Glasgow. The shot putter improved her PB to 14.00m and that will be a new Scottish U15 Record subject to ratification.
Also in the throws, it was great to see Para athlete Graham Condie deliver a PB performance after a five-year gap.
In the triple jump, Edinburgh AC's Bera Ajala leapt to 15.37m for the second best all-time U20 performance.
At U17 level, there were good performances by Scott Hopper (Central AC) in the javelin and Amy Kennedy (Cumbernauld AAC) in the shot.
There was 1500m action for the first (and only) time in Scotland this summer and Cambuslang athlete, Gavin Smith, took the top race in 4:09 on a day when strong winds may well have cost those athletes around 10 seconds in their 1500m runs.
So any and all PBs were to be cherished and even more so in the very odd circumstances of 2020.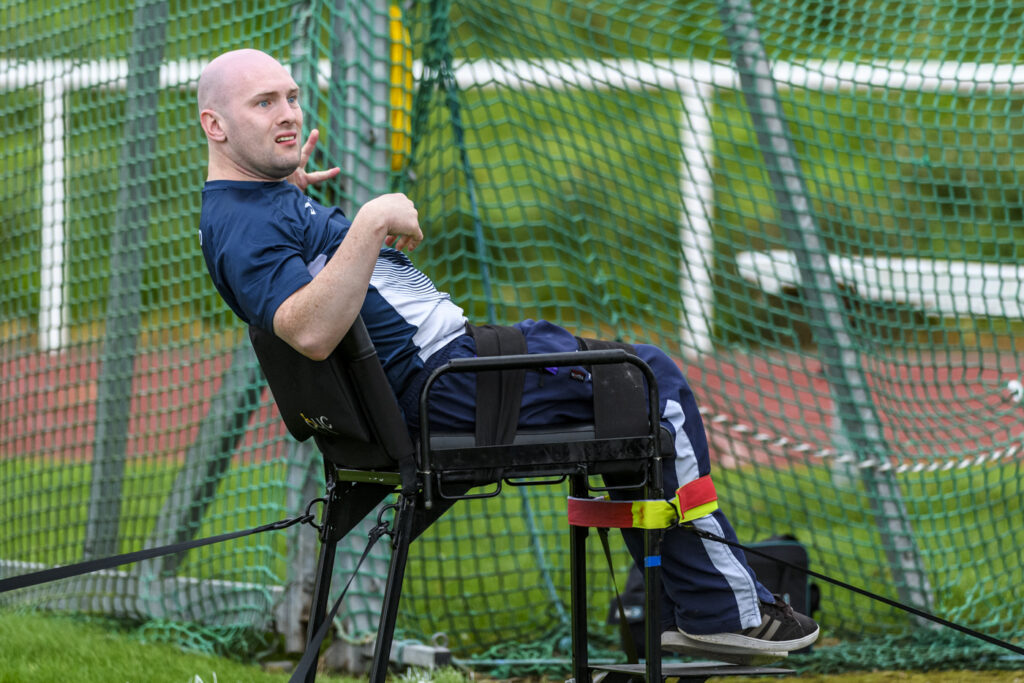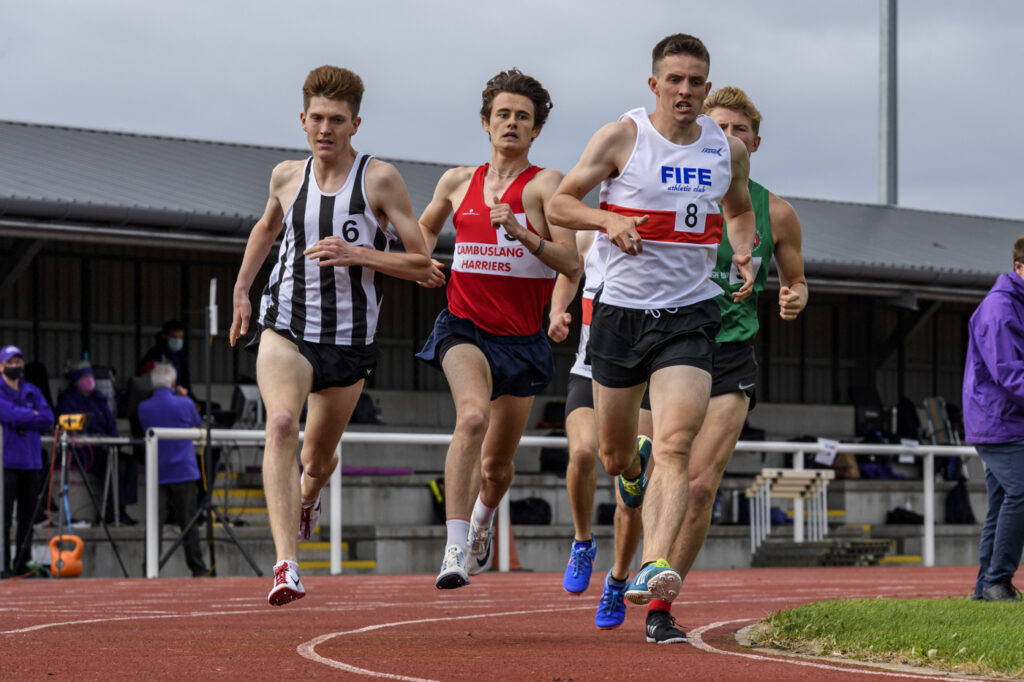 Tags: 4J Studios National Open Series, Greg Kelly, Leslie Roy, Meadowmill