4J Studios National Open Series – start-lists and info for Meadowmill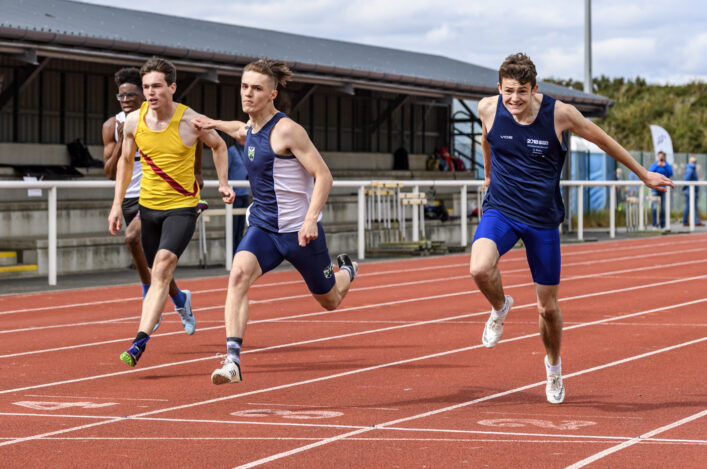 Sprints action from one of the recent meets at Meadowmill (photo by Bobby Gavin)
Info for Friday (documents on right of page)
Info for Saturday (documents on right of page)
Info for Sunday (documents on right of page)
The 4J Studios National Open Series returns to East Lothian this weekend as Meadowmill stages our final events.
It completes a programme of nine days of track and field during a short season and many thanks to all those who have helped make this happen.
Our dedicated team of scottishathletics Officials head that list, of course, and we also want to thank our hosts Enjoy Leisure and Team East Lothian as well as our track and field sponsors, 4J Studios.
Hurdles events are scheduled for Friday evening and then there are track and field events set up for both Saturday and Sunday.
Start-lists and timetables are now online on the link here (and these will become Live Results).
Saturday/Sunday track lists look different to previous weeks as these will be seeded on the day.
Athletes should report for the start time of their band (just like the Indoor Ooen) and will learn their lane draw at Assembly. Friday night and all field the same as in previous weeks.
On the Event section page for each day there are key details for athletes attending and we would ask you to read these documents prior to travelling to Meadowmill.
A series of protocols are in place for hygiene and social distancing reasons and there will be a 'flow' system at the venue, including warm-up and cool-down areas being separated.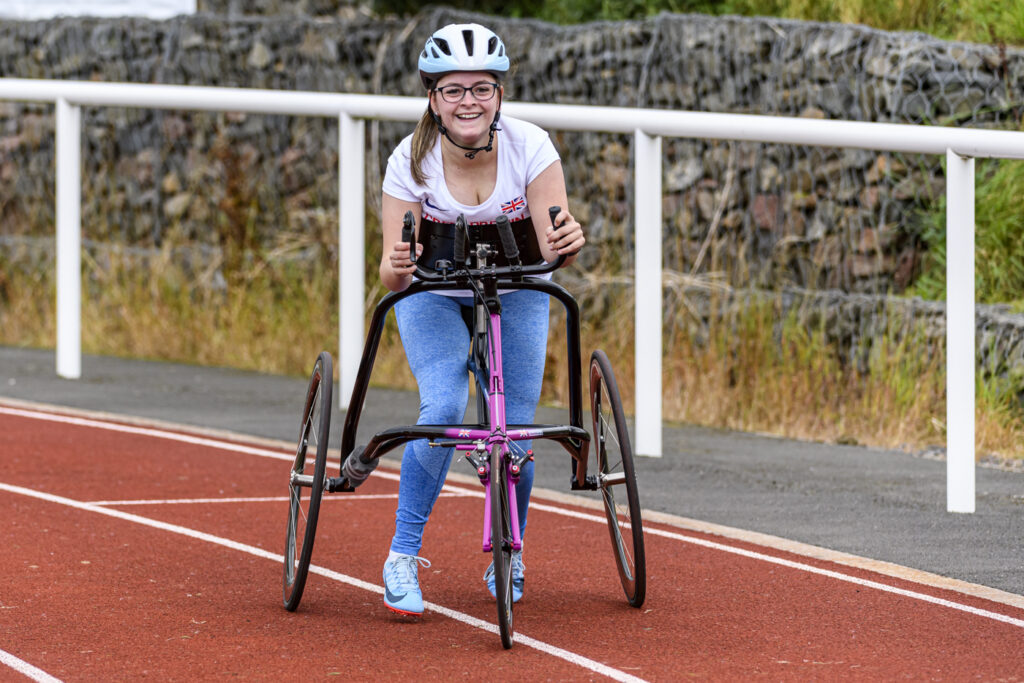 Kayleigh Haggo at Meadowmill recently where she set a RaceRunning 200m World best (subject to ratification)
Saturday features 200m races with the names listed including Krishawn Aiken, Greg Kelly, Euan Urquhart, Holly McArthur, Rebecca Grieve and Sophie Wallwork.
In the 400m, we expect to see Kyle Alexander, Jack Lawrie, Declan Gall, Roisin Harrison and Leah Keisler.
In the field, the javelin should feature Alexander Mackay, James Muir and Adam Hoole and the long jump should include Jane Davidson and Molly Reville.
Back on the track and RaceRunner Kayleigh Haggo returns to the scene of her recent world class performance for another crack at 200m in the company of Lauren Gallagher.
On Sunday, it is 100m on the track with the likes of Finlay Waugh, Jamie Stevenson and Dean Patterson and later there is a series of 1500m races that look to the be the only opportunity this season at that distance and will feature Owen Miller, Finlay Murray and Gavin Smith.
There's also action on Sunday in the throws via discus and shot – with the likes of Danny Gracie, Alister Mackay, Alice Baxendale, Meghan and Mhairi Porterfield – as well as triple jump and long jump.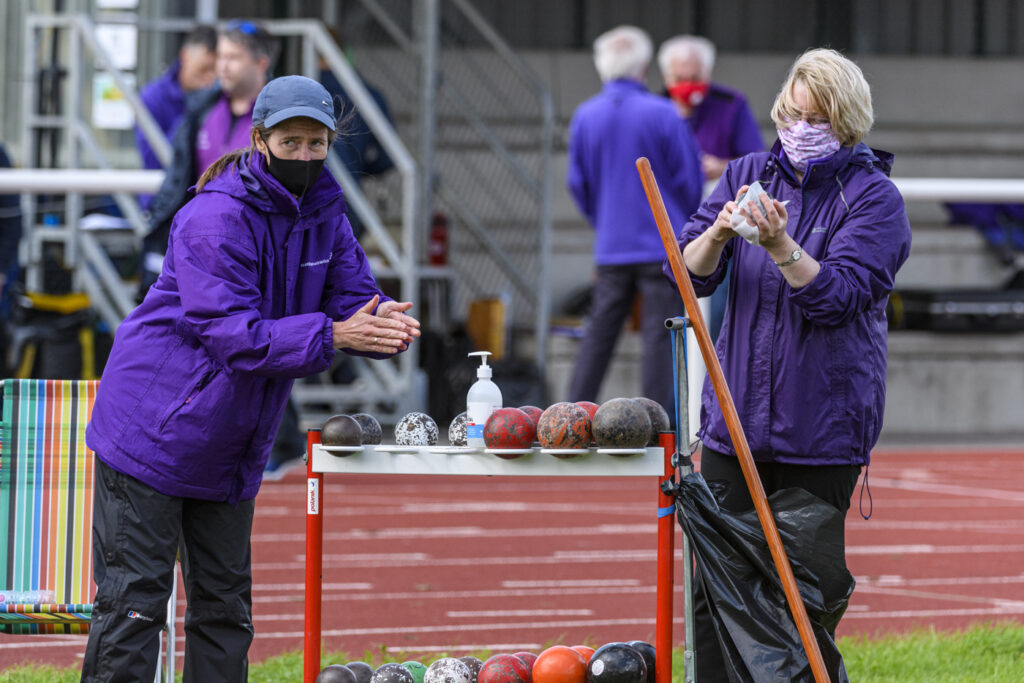 There are a series of protocols in place for events at Meadowmill (photo by Bobby Gavin)