'Best yet to come from Laura and Jemma' – Tim Hutchings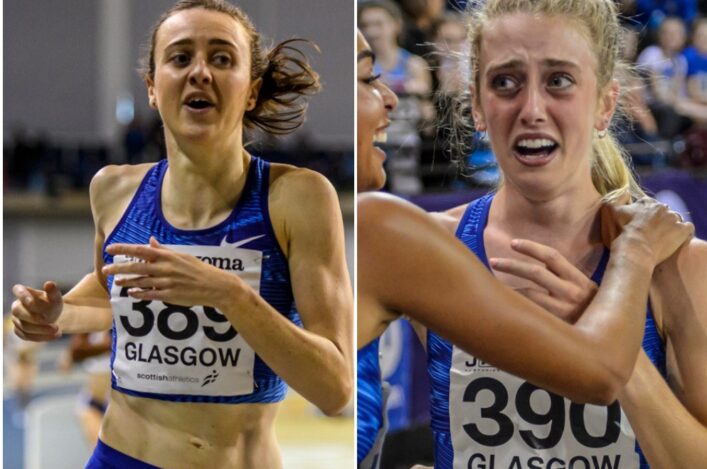 Laura Muir and Jemma Reekie (photos by Bobby Gavin)
New horizons! Jake sub 3:30 and Laura takes British Record
Laura Muir and Jemma Reekie can continue to lead Scottish endurance running into new territory over the next few years.
That's the encouraging verdict of highly respected former athlete and TV commentator, Tim Hutchings, who was in Monaco last Friday when the double act coached by Andy Young both broke a British Record held by Dame Kelly Holmes.
Hutchings loves Muir's aggressive running style and believes the Olympic delay to 2021 could work in her favour. The prospects for 22-year-old Reekie, he insisted, are just as bright.
The pair were in action again on Wednesday evening at the Irena Szewinska Meet in Bydgoszz in Poland.
Jemma pulled well clear of the field on the final lap of her 1500m to take another victory to add to her recent success in Italy over 800m. The Kilbarchan AAC athlete clocked 4:09.01 as Erin Wallace, another athlete coached by Young, recorded a PB in fifth with 4:12.57.
After a quick first lap, Laura had to settle for third in the 800m won by Noelie Yarigo in 2:00.11 as the Scot posted 2:00.34.
Guy Learmonth made his first outing for a number of months and came home in 1:47.21 in the men's 800m. And Sol Sweeney clocked 5:06.26 in his 2000m race.
Muir and Reekie now head for Sweden this weekend and another Diamond League date in Stockholm – with Laura this time racing 1500m and Jemma 800m.
Stockholm start-lists (Sunday 23 August)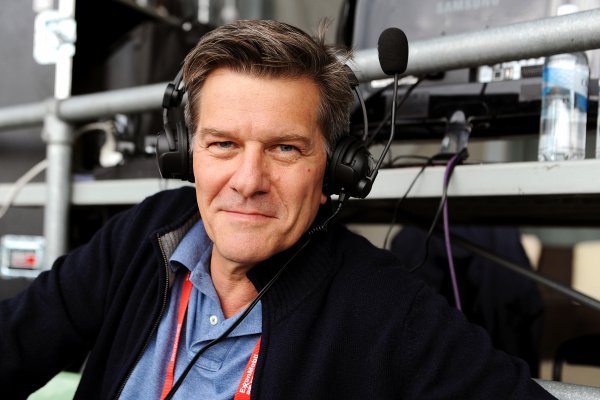 Here are the thoughts of Tim Hutchings on the dynamic duo:
'What coach Andy Young has done with Laura and Jemma has been quite astonishing.
'I believe that we have yet to see the best of Laura, because for several years now she's been getting stronger and sharpening an already aggressive racing style.
'It's a style I like very much – who doesn't like someone who is brave and prepared to take a race on, to throw the gauntlet down to the opposition?
'Laura is getting stronger all the time, she's been getting faster all the time – as her recent breaking of the 1000m British Record held by the legendary Kelly Holmes showed clearly – and when that speed and strength come together?
'Well, I think the one year delay to Tokyo 2020 might just play in Laura's favour.'
+++
'For Jemma, the challenges are quite different, as she's much younger and yet has that huge advantage of training with Laura every day.
'Clearly this has brought her on more quickly than was the case for Laura (who we must not forget, was trying to qualify as a Vet till not long ago).
'So while Jemma can be justifiably more ambitious than Laura at the same age, she still has to get things right and one can be sure that Andy's frankness and dry sense of humour, as well as trying to live with Laura's strength, will keep her humble.
'Jemma has enjoyed so much success in the age groups, with those European U20 and U23 medals. It was good to see her take the British U23 Record in Monaco and then win again in Poland in midweek, this time back at 1500m.
'She is operating in the 'big pond' now and it really will be fascinating to see how she handles herself.'
WANT TO READ MORE?
Phone a friend? How Laura call helped Jemma to European U20 gold
'Coach Andy taught me how to push myself' – Laura
Tags: Erin Wallace, Guy Learmonth, Jemma Reekie, Laura Muir, Sol Sweeney, Tim Hutchings