Scotland XC selections for Belfast in January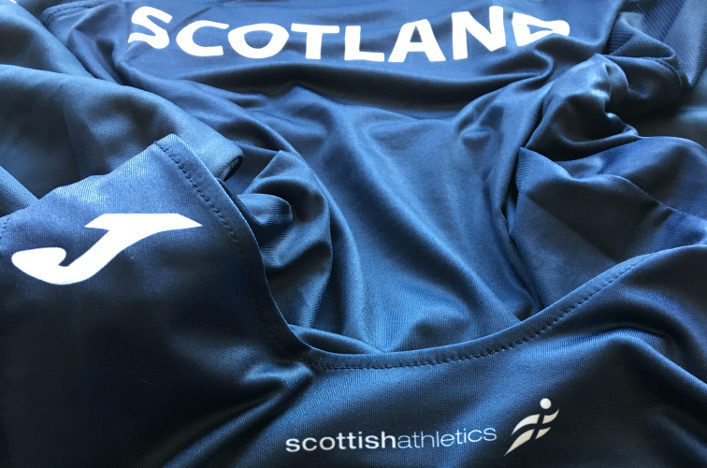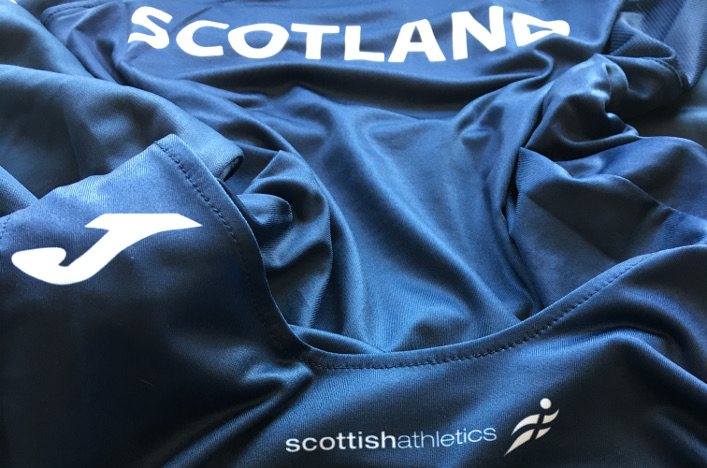 Selection policies and International Handbook
Scotland teams have been selected for international cross country action in Northern Ireland next month.
The event on Saturday 19 January at Dundonald, Belfast, will feature both the Celtic XC event (for younger athletes) and the annual Home Countries International match (for Seniors).
Scotland picks Senior teams of four men and four women for the Home Countries event this year as well as teams of four at U23, U20 and U17 levels for the Celtic XC match.
Selections were based on recent form (including the Lindsays District XC Champs) and those picked will travel to Northern Ireland to compete on January 19 in the Joma Sport kit.
Congratulations to all those athletes selected to represent Scotland in these events and to their coaches and families. Well done, too, to the clubs involved in the development of these athletes over a number of years.
Senior teams for the Home Countries International:
Scotland Women: Mhairi Maclennan (Edinburgh Uni Hare and Hounds), Rebecca Burns (Edinburgh AC), Jo Williams (Lothian RC), Michelle Sandison (Springburn Harriers)
Scotland Men: Calum McKenzie (Corstorphine AAC), Alastair Hay (Central AC), Cameron Strachan (Metro Aberdeen), Kenny Wilson (Moray Road Runners)
Scotland teams for the Celtic XC
U23 Men: Euan Campbell (Stornoway RAC), James Donald (Dundee Hawkhill Harriers), Freddie Carcas (Edinburgh AC), Gavin Smith (Cambuslang Harriers)
U20 Men: Cameron Wright (Kilbarchan AAC), Kane Elliot (Falkirk Victoria Harriers), Lewis Raeburn (Shettleston), Hamish Hickey (Central AC/Stirling Uni)    
U17 Men: Jack Patton (Kilbarchan AAC), Harry McGill (Greenock Glenpark Harriers), Lewis Hannigan (Kilbarchan AAC), Gregor Campbell (Shettleston)
U23 Women: Annabel Simpson (Fife AC), Anna Macfadyen (Forres Harriers), Kerry McAngus (Kilbarchan AAC), Zoe Bates (Edinburgh AC)
U20 Women: Cera Gemmell (Team East Lothian), Jessica MacLeod (Corstorphine AAC), Zoe Pflug (Gala Harriers), Constance Nankivell (East Sutherland AC)
U17 Women: Isla Calvert (Livingston AC), Anna Hedley (Fife AC), Rosie Davidson (Ayr Seaforth), Lily-Jane Evans-Haggerty (VP-Glasgow)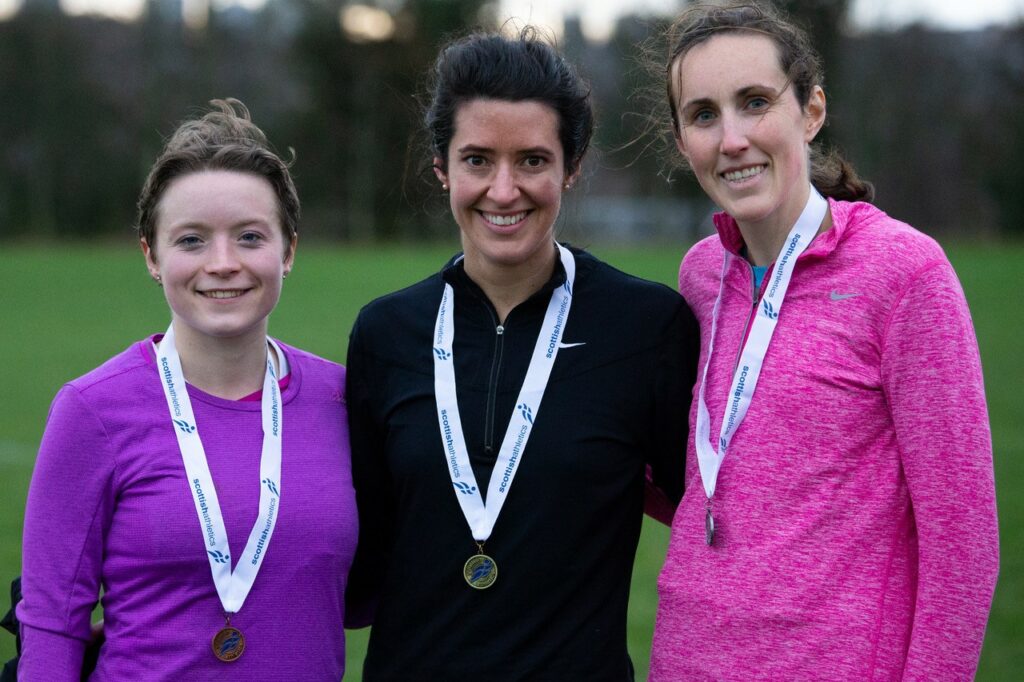 East District XC medallists Annabel Simpson (on left) and Jo Williams (on right) have been selected for Scotland (photo by Alan White)
Here's an excerpt of the information from our International Handbook on the cross country opportunities in January:
Celtic International (Belfast)
Four each of: U23 Men (born 1997, 98, 99), U23 Women (born 1997, 98, 99), U20 Men (born 2000, 01, 02), U20 Women (born 2000, 01, 02), U17 Men (born 2003 and 2004) and U17 Women (born 2003 and 2004) will be selected on current form, particularly the District Championships. Note age groups are under IAAF rules.
Home Countries International CC (Belfast)
Incorporated into UK CC Challenge Up to 4 Senior Men; 4 Senior Women (2019 – U20 races will be incorporated in to the Celtic Cross Country). The first 3 eligible athletes from the National Cross Country will be offered selection. Remaining selections will be made on current form.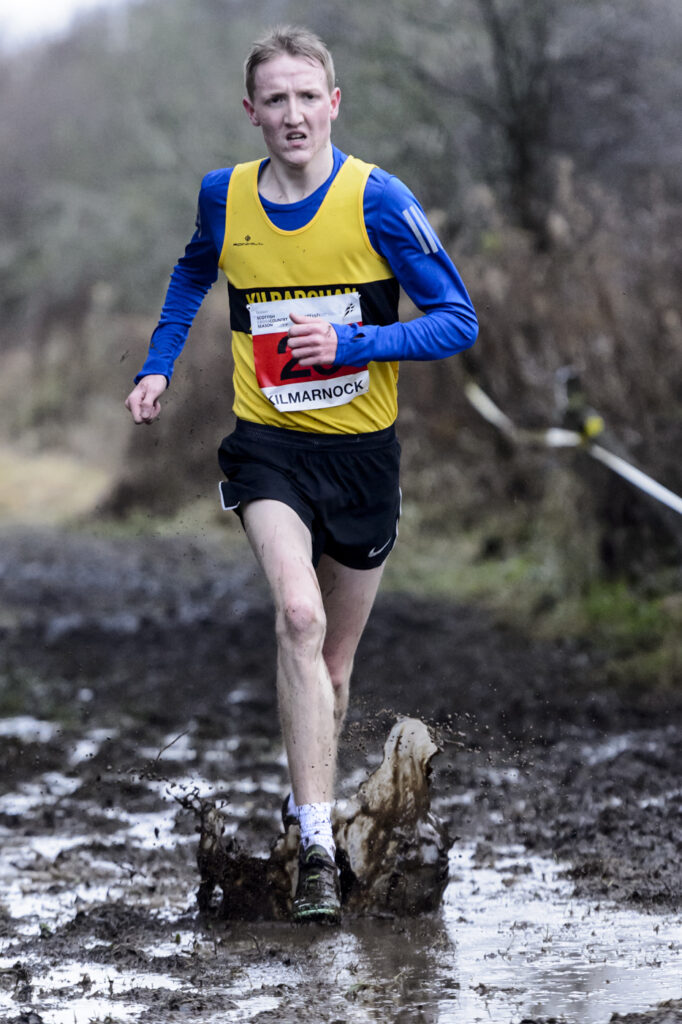 Cameron Wright of Kilbarchan AAC took U20 Men's gold at the West Districts in Kilmarnock (photo by Bobby Gavin)
Tags: Belfast, Celtic XC, Home Countries XC, Scotland