Laura, Beth and Zoey progress to Euro finals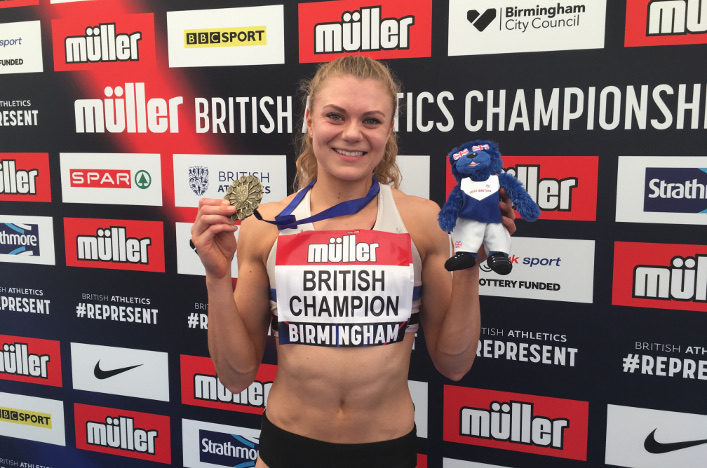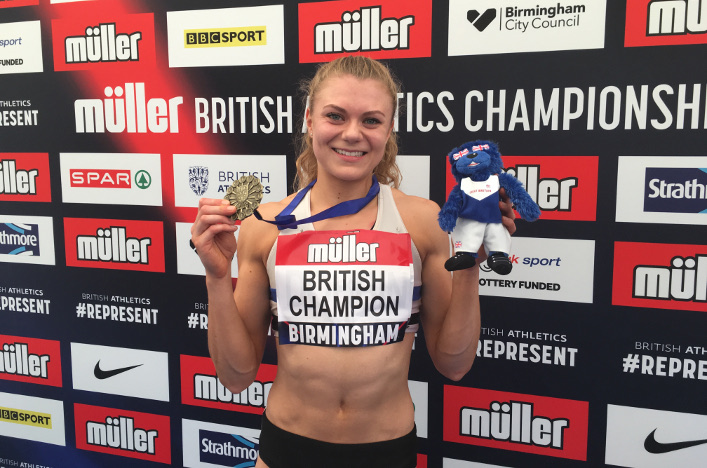 Beth Dobbin raced into the Women's 200m final with a superb run to finish second in her semi-final in a time of 22.84 seconds.
'This time last year I was trying to make the final at the British Champs,' Beth told Sue Gyford of scottishathletics in Berlin.
Here's BETH DOBBIN on that storming qualifying run in the 200m semi finals: "This time last year I was hoping to make the British Champs finals, so to make the European Championships final is crazy…" Congrats to Beth and coach Leon Baptise – next stop the final! #SALSuper17

Posted by Scottish Athletics on Friday, 10 August 2018
Guy Learmonth missed out on a place in the Men's 800m with a fifth place finish in his semi-final in a run of 1.46.83. Guy was in one of the two fastest loser slots at that stage, but the second race proved quicker.
'I just got caught up – I pushed my way out of it as we came on to the home straight, but these two races out here have been really, really disappointing; it's been below par with poor tactics,' was Guy's candid assessment.
'It's frustrating, but I've got to get better at this. I know I can beat these guys, and the guys who have beaten me today are ones I've beaten throughout the season before now – that's the hard pill to swallow. I wasn't good enough yesterday and I wasn't good enough today – it's as simple as that. '
+++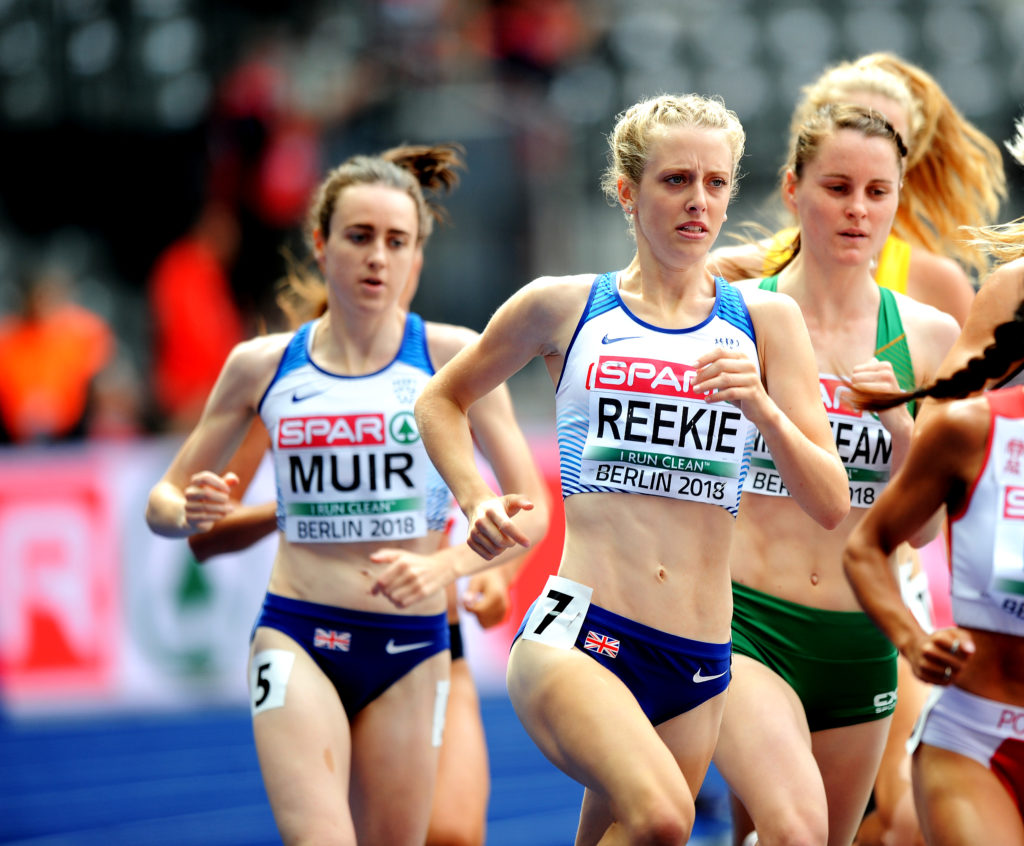 Photo by Mark Shearman
Earlier on Friday, there was a straightforward qualification for the 1500m final by Laura Muir as she won the opening semi in 4.09.12.
Jemma Reekie finished eighth in that race in 4.10.35 and, as it transpired, that wasn't quite enough to make Sunday's final, with Laura Weightman enjoying safe passage in the second race to join her GB team-mate and namesake Muir in Sundays final.
'I just wanted to stay out of trouble and I did that, so yes I am happy,' said Laura.
'I had plenty in hand, it was just a case of staying out of trouble and trying to qualifying as comfortably as possible. I have been in medal contention before and in the mix but not necessarily number one. But nothing is guaranteed.'
Jemma said: 'It was a bit of a messy race and something to learn from. I would have loved to have made the final but there isn't much I can do about it now.
'Being here is a great achievement. I have met loads of new people on the team and it has been a great experience. I have come on loads and Andy has helped me a lot. I will go back and look at the race and see what we can improve on.'
Tags: Berlin 2018, Beth Dobbin, European Championships, Guy Learmonth, Jemma Reekie, Laura Muir, Zoey Clark