O'Hare; Hill Champs; Kinghorn; Throws GP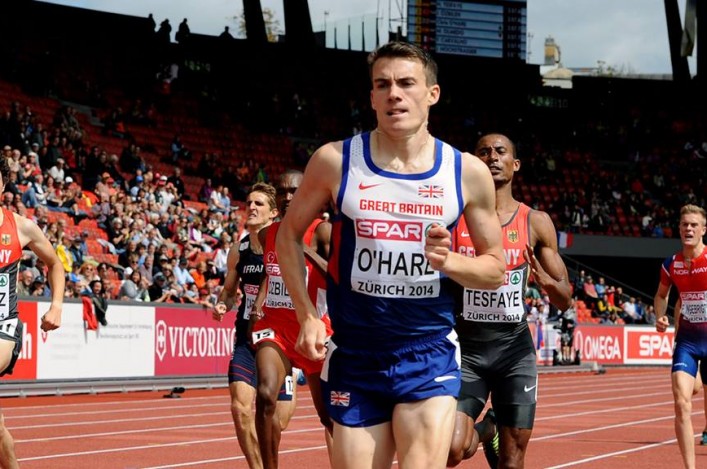 *We plan to round up the Stirling Marathon and the Anglo-Celtic Plate elsewhere.
Chris O'Hare set his best-ever 1500 time at the USATF Distance Classic meet when finishing 3rd behind Matt Centrowitz (3:33.41) and Mo Farah (3:34.19).
Farah took the field through 300m in 42.02, with O'Hare in 42.42; Chris then clocked 58.86 and 57.87 with Farah leading and Centrowitz second, before the American reeled off a last 54.38 400m to win, with Chris going through the last 400m in 55.21 and Farah in 55.38.
O'Hare's 3:34.35 places him 3rd on the Scottish all-time lists, led only by John Robson (3:33.83) and Graham Williamson (3:34.01).
With thanks to Arnold Black
+++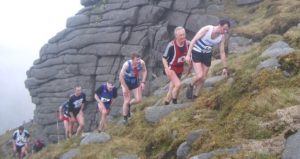 The Scottish Hill Running championships were held on the Isle of Arran over the weekend at the challenging Goatfell race.
And Murray Strain of Hunters Bog Trotters came up a new Course Record to take the gold medal in spectacular fashion with a run of 72.11. That improved significantly on the previous Record for Goatfell of 73.40 and held by Andy Peace.
Finlay Wild was second in the race in a run of 73.36 which was also inside that previous Record, as the Scottish championships silver and bronze medals went to Andy Fallas and Doug Tullie.
The Women's race was won by English athlete, Holly Page, with the Scottish championship medal 1-2-3 being as follows: Jill Stephens; Miranda Grant; Steph Provan.
+++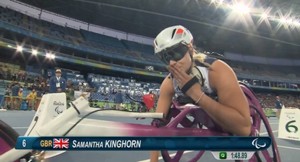 It has been quite a US series for Sammi Kinghorn, as she added to last week's T53 200m world record with two European records at the Fast Cow Invitational in Indianapolis.
In the 100m, she lowered her previous best with a 16.32 (-0.5 m/s) clocking to win overall. She held the previous European record with a 16.62 time from 2016, so this was a significant improvement to the area mark.
It was a similar outcome in the 400m where she competed alongside legend of the sport, USA's Tatyana McFadden (T54). Kinghorn finished second in the race to record a time of 55.08 which was again an improvement from last year's 55.27, set in Switzerland.
After setting a T53 200m world record of 28.67 last week in Arizona, she was not far behind that time once again with 28.83 (0.0) to finish third in the race behind the American T54 athletes McFadden and Cheri Madsen. In fact, it was the second fastest 200m time ever by a T53 athlete which shows Kinghorn's current dominance.
The world and European medallist was not finished there either, competing over 800m and 1500m as well. In the former, she clocked a time of 1:50.00 to place second, whilst in the latter; she gained valuable tactical experience to finish fifth in a time of 3:31.36, her second quickest time over the distance.
Sammi, coached by Ian Mirfin, now travels to Switzerland to compete in Arbon next week.
+++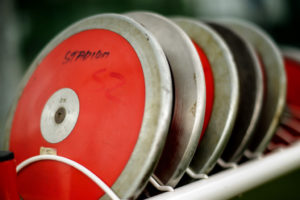 Scoring Matrix GP 2017 V1 MASTER
Poor weather conditions definitely affected the Throws GP in Inverness on Saturday – even if it did not dampen the enthusiasm of those involved.
This was the second of a series of four events across the 2017 season and we want to thank all those athletes, coaches, clubs and Officials who are supporting this Event Specific approach.
The other two dates for the remaining Throws GP events at Craigswood Stadium, Livingston, are Saturday 24 June and Saturday 9 September.
Saturday's Results are in the documents here but perhaps the day was best summed up a Tweet from Mhairi Porterfield: 'Amazing job by the officials in horrendous weather again!!'
Tags: Chris O'Hare, Inverness, Murray Strain, Sammi Kinghorn, Scottish Hill Champs, Throws GP