Ultra special! Jo Zakrzewski breaks four records in Australia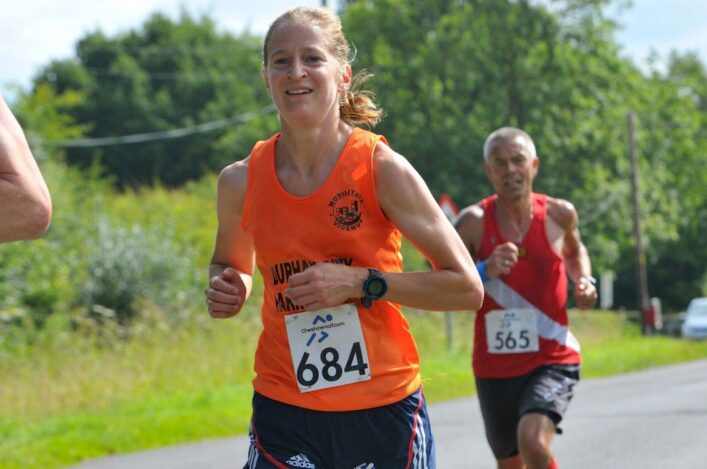 Jo in action at an ultra event in 2016 (photo by Steve Bateson)
Ultra runner Joasia Zakrzewski is a record-breaker once again – and four times over – after an awesome performance at a 24-Hour race in Canberra, Australia.
The GB and Scotland international has taken down the Scottish 24-Hour Record with a run (on the track) of 236.561k to beat the mark of 233k held by Fionna Ross.
That is a run of 146.99 miles from the Dumfries doctor, who finished in second place in the overall event in Canberra, and it takes her to fifth place on the UK all-time list for 24-hour running.
As is always the case in these instances, the records are subject to confirmation but within hours of the event concluded, the relevant paperwork was already crossing the globe for formal ratification.
Jo also broke three other significant time or distance records en route to that remarkable 24-hour mark.
She broke the British 200k (124.5 miles) mark with a time of 18 hours 53.22 (TBC) which was just under seven minutes inside the previous best set by Eleanor Robinson.
The 100 miles Scottish record previously held by Debbie Martin Consani also went the way of Jo as she went through that distance in 14 hours 47.45 (TBC).
We understand that time takes Jo to third on the British all-time list for 100-miles.
And there was also a Scottish record for 12 hours as she reached 133.4k in that time to also surpass a mark held by Fiona Ross at 130.96k from 2015.
Many congratulations to Jo and all her support team from all at scottishathletics and best wishes for the recovery.
With thanks to Adrian Stott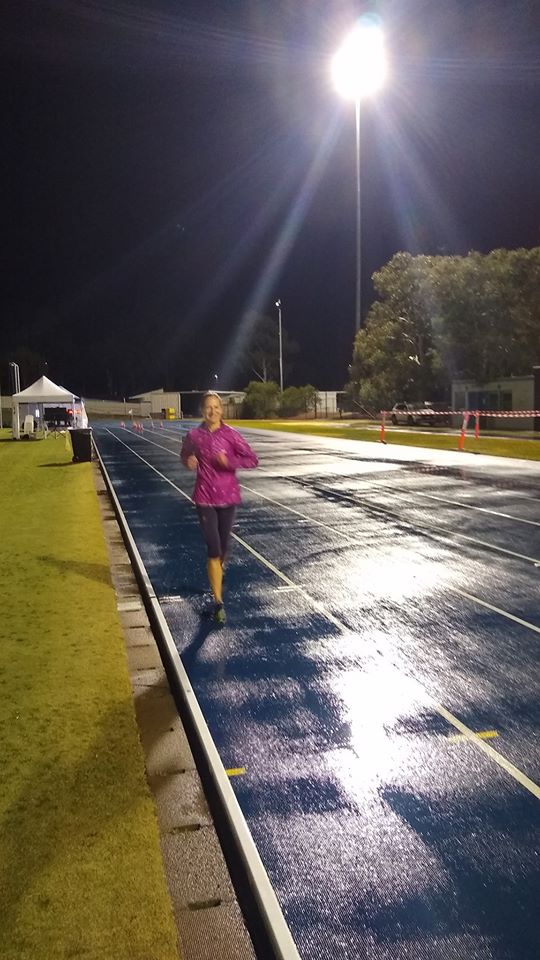 Photo from the Canberra 24-Hour track event (with thanks to Angus Searcy)