Superb Callum half marathon; BUCS XC at Edinburgh; Beth best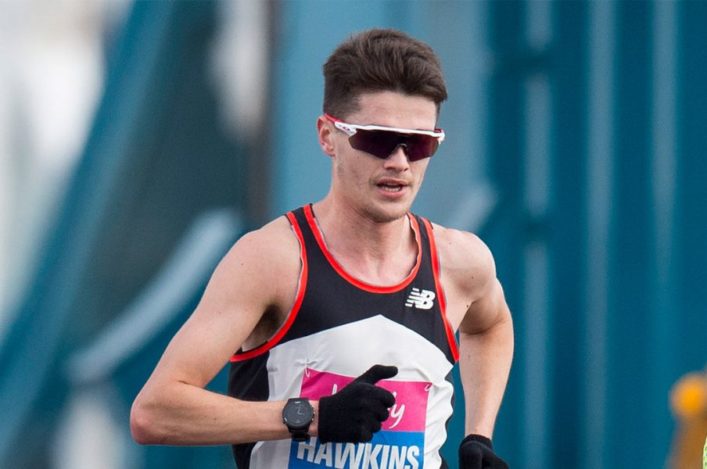 Callum Hawkins added to the feelgood factor already coursing through athletics in Scotland with a superb half marathon run in Japan.
Our social media channels were still savouring the spike from Jemma Reekie's superb 800m indoor performance when news came through of a fine road run by her Kilbarchan AAC team-mate.
Road and track, that is, with the final stages of the Marugame Half Marathon seeing Callum race to the line inside a stadium to record 60.01 for third place in a race which featured all sorts of National Records – including the Australian by winner Brett Robinson.
As it happens, the Scot was a single second outside the 60.00 he clocked at this very race a couple of years ago. On video, Callum's frustration at just failing to break the one hour barrier was very obvious.
Nonetheless, it is a hugely encouraging performances from the man already selected for the marathon at the Olympics in Japan and who also set a Scottish Best at 10k earlier this year in Valencia.
Well done to Callum, his family and coach/dad Robert.
*Derek Hawkins is set to race over the half marathon distance in London in the Big Half event on March 1.
And Derek proved he's in good form ahead of that race by winning the Renfrewshire 5-Mile Champs in the wind and rain at Greenock on Sunday, with Mike Christoforou taking second place.
+++
Holyrood Park is a familiar venue to top quality cross country athletes and it was no surprise to see those with extensive international experience dominate the BUCS XC  at the famous Edinburgh venue.
Anna Emilie Møller, competing for St Mary's University, replicated her U23 gold medal-winning performance at the recent European Championships in Lisbon as to win the women's long race, while a fine day of competition concluded with the men's long race which saw current British Athletics Cross Challenge champion Mahamed Mahamed of Solent University romping to the finish line first.
Danish athlete Møller headed Jess Judd with Jenny Nesbitt in third. Judd's performance took Loughborough to the team title ahead of St Mary's. Glasgow Uni's Eloise Walker was top Scot at eighth.
Mahamed was part of a group of a dozen or so athletes who packed together in the early stages but, when his spike ripped in the midst of the gruelling contest, the Southampton athlete decided to make what proved to be a decisive move around the halfway mark.
None of the rest of the field could live with him and he covered the 10km contest in 32:06, a full minute and 37 seconds ahead of Bangor's international mountain runner Joe Steward, with Aston's Jayme Rossiter claiming the final place on the podium.
Glasgow Uni's Sol Sweeney was eighth with Edinburgh Uni's Jack Leitch in 12th. St Mary's won the team golds.
In the B races, there was an eighth place finish for Ben Coles of Edinburgh Uni in the Men's race and it was similar in the Women's with Amy Frankland (Edinburgh Uni) also eighth. James Gillon of St Mary's was 18th in the Men's short race.
+++
Beth Potter won the England Athletics 5-Mile Champs with a Course Record run at Alsager.
The Commonwealth Games athlete clocked 25.34 for the win.
Tags: Beth Potter, BUCS XC, Callum Hawkins, Holyrood, Japan