'I still love my sport' – Kirsty Law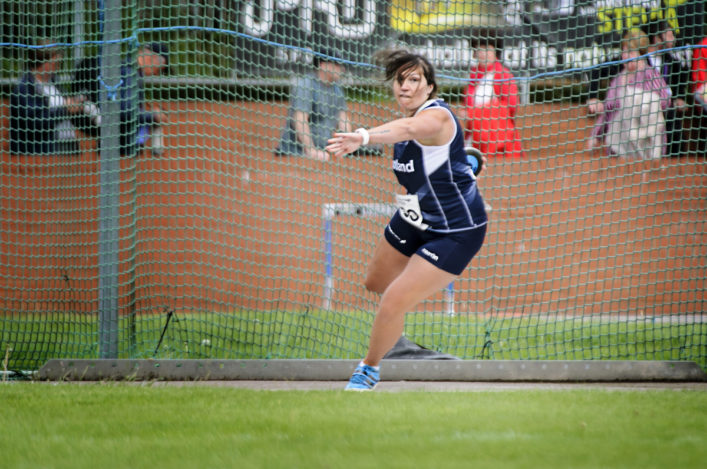 Discus thrower Kirsty Law chalked up another Scotland appearance at the Loughborough International.
A second place finish with a Season's Best throw of 53.92cm added to the Scotland points tally overall and left Law reflecting on another special moment in a long career.
The Inverness thrower was making her 10th appearance in a Scotland vest at the Loughborough International Match – to equal the appearance Record previously shared by Eilidh Doyle and Kathryn Evans.
It might never have happened, though, because Kirsty quit the sport a few months back as she fell out of love with training and competing – before being teased back to throwing again.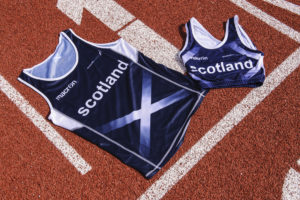 'I quit a few months ago, I just was no longer enjoying it,' she told scottishathletics at Loughborough.
'I was fed up with throwing badly in comps when, in training, it was pretty decent. That was so frustrating and I knew in myself i was just turning up for training – or sometimes not turning up – because others expected me to be there. Rather than actually wanting to train.
'For two and half months I didn't train so I have missed the winter, really. But Zane (Duquemin, coach) got me back in, got me enjoying it again.
'But I really love days like this. That 10th appearance Record for Scotland at Loughborough is a nice honour for this match and I'm always thrilled to be selected.
'Kathryn Evans is a little older than me but we were around together early in our careers in the Highlands and I came through age group teams with Eilidh Child, very much so.
'I've been at this for 15 years now really because I missed last year here and another year I was competing as a guest. I think that was 2004.
'They picked another athlete for the discus that year, but I did manage to beat her. I think I was 18 or 19 when I first competed for Scotland at Loughborough.
'It was okay today and I am pretty happy with second place. It is a Season's Best so that's always something to take away from it. That and the pride and enjoyment I always get from representing Scotland.'
There was a familiar face for Kirsty in the Scotland support team at Loughborough this year, with Inverness throws coach Duncan Flockhart helping out. There were four Season Best performances among the throws athletes involved on Sunday.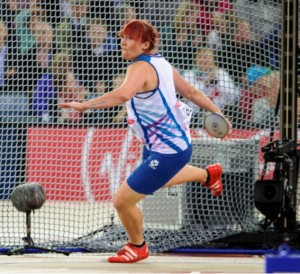 Kirsty at Hampden in Glasgow 2014
Tags: Eilidh Doyle, Kathryn Evans, Kirsty Law, Loughborough International