Sign-up for our Coaching Conference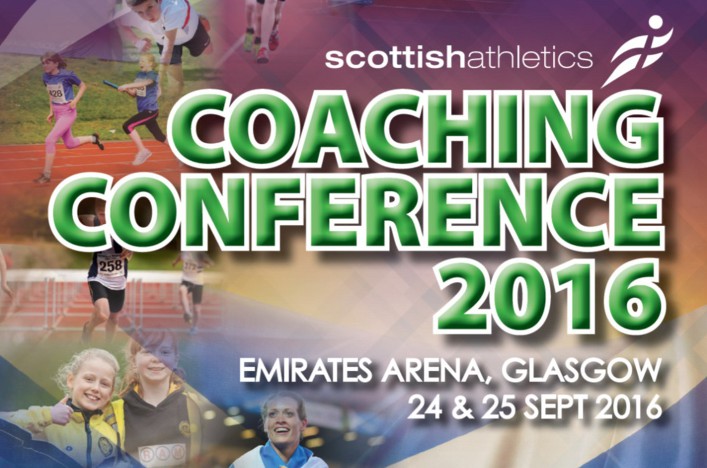 Rodger Harkins has urged Scottish coaches to sign-up now for our National Coaching Conference in Glasgow in September.
The Emirates Arena is again the venue for the two-day event over September 24/25 which follows on from a very successful gathering in 2015.
It forms a core part of the National Coach Development Programme and will involve a series of practical sessions, seminars, and workshops led by international and expert coaches.
Our 2016 Coaching Conference brings together some of the world's leading coaches to present and discuss key themes important to developing athletes; in planning; athletic development and physical preparation; and technical development.
If you are a club coach, development coach, performance coach, or a coach working with disability athletes, then this conference has something to offer you.
'We would really like the coaching community in Scotland to support the Coaching Conference as we see that buy-in as vitally important in what we are all trying to do,' says Rodger Harkins, Director of Coaching with scottishathletics.
'I keep saying it but you cannot coach in isolation. Coaches will gain a  great insight into the core competencies required for athletes at each stage of the pathway and will be provided with good information around technical and physical development of athletes as well as how to plan effectively.
Coaches can choose from a range of breakout sessions across the weekend that are relevant to their event group and stage of athlete development.
London-based sprints coach Nick Lauder said: 'I've always found the Scottish Conferences to be the best and it's great to see the Coaching Development reaping rewards with ever-improving athlete performances.'
BOOK NOW!
Bookings are now open for the 2016 scottishathletics National Coaching Conference, which will take place on 24/25 September 2016 at the Emirates Arena, Glasgow
HOW TO BOOK YOUR PLACE
To simply book your place on to the Coaching Conference, please complete and return the booking form to Darren Ritchie by email darren.ritchie@scottishathletics.org.uk
Places for the weekend cost £30 for scottishathletics coach members and £130 for non-members. For group bookings, the cost of the conference is £25 per person for 10 or more places (scottishathletics coach members only).
Among those confirmed as speaking are:
*Vern Gambetta – Director of Gambetta Sports Training Systems, and leading expert on athletic development
*Andy Young – coach to world-class athlete and Scottish National Record holder Laura Muir
*Robert Hawkins – coach to Olympic-bound athletes in the Marathon, Callum and Derek Hawkins
Tags: