Scots teenagers head for Sheffield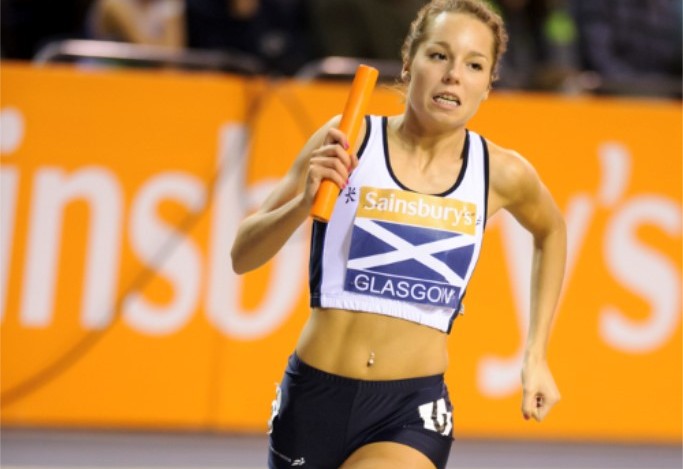 Kelsey Stewart – 400m entrant at U20 (Photo by Bobby Gavin)
Sheffield is the place to be for many of Scotland's next generation of athletes this weekend.
The England Athletics Indoor Age Group champs offer strong competition for many of our best teenagers in the U20, U17 and U20 age brackets.
It all happens at the England Institute of Sport arena in Sheffield over Saturday and Sunday and the England Athletics website will be the best place to track results.
There's also online coverage via a live stream by Vinco Sport so you may be able to follow athletes if you know the event programme.
Lots of detail on the champs – including that event programme – is online for each age group.
A number of Scots will be looking to make a significant impact and those would certainly include the likes of Alec Thomas in the U20 200m, Kelsey Stewart in the U20 400m, Mhairi Hendry in the U20 800 and Ben Greenwood in the U17 800m – all three have had fine indoor seasons already.
Looking at the U20 start-lists, some of the Scots set to head south include: Alec and Kade Thomas, Jill Cherry, Selina Henderson, Kelsey Stewart, Aimee McGinley, John Ball, Robbie Barr, Hannah Cameron, Carolyn Harvey, Anna Gordon, Lewis McGuire, Ben McGuire, Marcus Morton, Mhairi Hendry and Rachel Alexander.
Looking at the U17 start-lists, some of the Scots who could feature include: David Allen, Ross Allan, Drew McIntyre, Ben Greenwood, Andrew McFarlane, Daniel McFarlane, Michael Campbell, Chris MacKay, Scott Connal, Alisha Rees, Kara Dobbie, Sophie Haldane, Amy Donaghy, Emma Millar, Carolyn Cameron, Kelsey Campbell, Iona Menzies, Jade Carlyle, Emily McNicol.
Looking at the U15 start-lists, some of the Scots who are listed include: Daniel Martin, Calum Alexander, Joel McFarlane, Lauren Greig, Olivia Vareille, Jade Henry.
(Apologies if we've missed someone out.)
Good luck from all at scottishathletics to each and every Scottish athlete, coach, club and parents who are headed for Sheffield to compete at this level. We will look to report on Scottish performances on here early next week.
Tags: Alec Thomas, Ben Greenwood, England Athletics Age Group Champs, Kelsey Stewart, Mhairi Hendry, Sheffield