Liverpool platform for Scottish Euro XC bids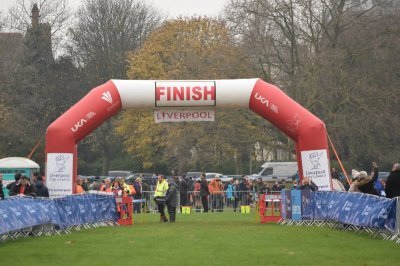 Sefton Park in Liverpool – photo via Ayr Seaforth
Liverpool Start-Lists on British Athletics website
Laura Muir looks ahead to the Euro Trial
All roads lead to Merseyside for many of Scotland's endurance community this weekend – with Liverpool the platform for European bids.
The British Cross Challenge doubles up as the Euro Cross trial for individual athletes with the likes of Steph Twell, Andrew Butchart and Laura Muir looking to claim places in Hyeres on December 13.
scottishathletics revealed last week that no fewer than 22 athletes have been selected to represent Scotland at Liverpool and receive support for these races.
We make it that 10 of those already have GB experience in terms of cross country vests over the past few years at events like the Euro Cross, World Cross and/or Great Edinburgh XC.
Scotland selections for Liverpool
But it isn't only individuals who are competing for Europe – with Central AC and Edinburgh AC contesting the chance to represent Britain at the Euro Clubs Cross Country event early in 2016.
Kastomona in Turkey has been lined up by European Athletics as the venue for that event on Sunday 7 February.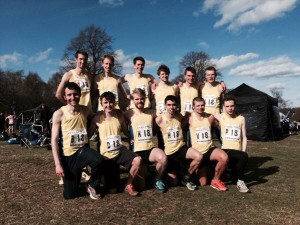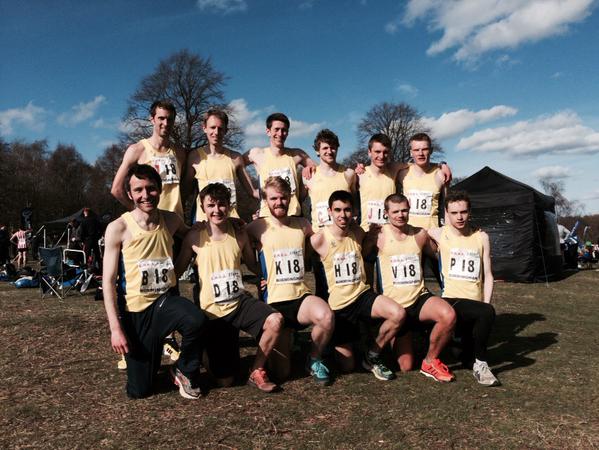 Central AC men – a number of this road running team listed for Liverpool
Central AC are Scotland's representative in the men's and have been at this event before a couple of years ago.
This time, the athletes coached by Derek Easton are up against England's Morpeth Harriers and Welsh representatives Swansea for the right to race in Turkey.
Listed for Central AC for the Senior/U23 Men's race this weekend are: Andrew Butchart, Jamie Crowe, Dale Colley, Scott Green, Alastair Hay, Ross Houston, Alex Hendry, Conan McCaughey, Scott McDonald, David McNamee, Cameron Milne, Lewis Millar and Michael Wright.
Edinburgh AC women are in a straight contest with Leeds, according to the Liverpool start lists issued by British Athletics.
Representing the capital club on Saturday in the Senior/U23 Women's race will be: Maddie Murray, Rachael Dunn, Lauren Stoddart, Hannah Waugh, Lauren Wilson and Amanda Woodrow.
The weekend event is also part of the Scottish XC Grand Prix for individuals – as part of a six-race series with £4000 up for grabs for Senior athletes.
Sarah Inglis – successful XC season already in Canada
Sarah Inglis was handed Scotland selection for Liverpool with the Lothian Running Club athlete having just won the Canadian collegiate XC title with a course record 19.49 for 6K at Guelph in Ontario, earlier this month.
Hard work is paying off now for the 24-year-old and her 2015 also including a fastest leg at the Scottish Road Relays at Livingston and a 5K road gold at Silverknowes in April.
Inglis competes at Senior Women's level in Liverpool – where the top four will earn automatic selection for the Euro Cross.
'I was fifth last year in the collegiate champs in Canada so it was great to win it this time and in fact it was my last race for Trinity Western Uni,' said Sarah.
'I graduated in Educational Leadership and expect to now be back in Scotland for a few months.
'It was quite a hilly course in Ontario but my form had been good for a few weeks and I was desperate to try and win the title. I didn't think about the time until just after crossing the line and was told it was a course record.
Now I am running for Scotland this weekend and that is a big thing for me. I think it has been three years since I wore a Scotland vest and that was a trail champs in the Lake District. It feels good to get that recognition again.
'I've not raced people like Steph Twell, Laura Muir and Maddie Murray for quite some time and I think challenging them will be hard enough never mind English girls!
'But I will give it a go and see if I can somehow get in the mix for the Euro Cross. Top four is required to be sure, with a few athletes in the United States maybe wanting selections. The Senior women are in with the U23 in the same race, though, so I guess if you get in the top 8 or 10 then you might be close depending who is in what category.
'Laura and Maddie are going for U23 but, when I'm racing, I won't be thinking like that – just trying to stay with the leading pack for as long as I can will be enough to be going on with.
'I was at the World Cross five years ago and, as I say, this is my first Scotland vest in a while. So it feels like a bit of a comeback, yes.
'I went altitude training in Colorado just after the Scottish 5K Champs and that really set me up for the summer season in Canada where I set a few track PBs and then went into XC in August over there.
'It is just hard work that has brought me there. You get out of it what you put into it, I think. My training programmes are not all that different from years ago but there was a good group in Vancouver and I just chase some of the fast guys and it helps.'
Sarah's long-term future is undecided, with a job offer back in Canada due to become available in mid-2016, while she plans an indoor season in Scotland – starting with the 3000m champs at the Emirates on January 3.
Before then, though, Liverpool on Saturday offers her the chance to mix it with Britain's best in women's XC . . .
Tags: Andrew Butchart, British Cross Challenge, Central AC, Edinburgh AC, Euro Clubs Cross County, Laura Muir, Liverpool, Steph Twell