My life as an Official – Ann Carter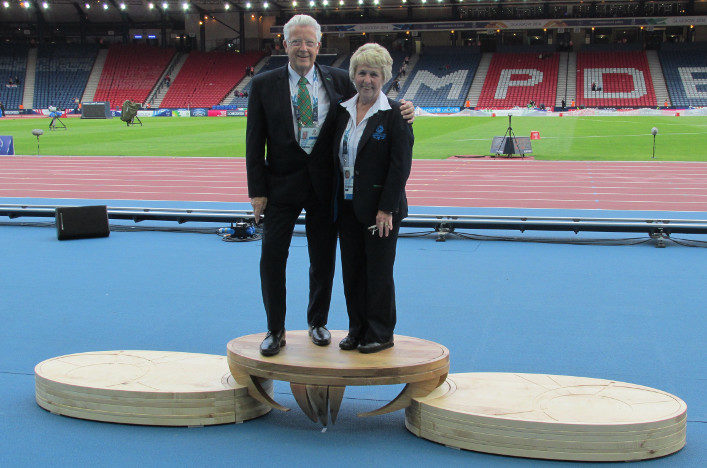 Two of the longest serving members on the Officials' Commission, Ann Carter and Dave Biggin, announced at the Commission's last meeting that they intend to step down from their posts.
Ann has been in the role of Service to Officials since the beginning of the Commission and has been in charge of the delivery of many Conferences and 'Nosh Ups' which have been consistently well-planned and enjoyed by all who attended.
She wrote this account of the officiating experiences of both herself and husband Bob (pictured at Glasgow 2014).
'We lived in Annan, Dumfries and Galloway during the 1970s when Annan & District Athletics Club was formed and our son and daughter trained and competed for them.
'We moved to Cumbernauld in 1979 and became members of the then Shettleston Ladies, where our daughter trained and threw the javelin under the watchful eye of Eddie Taylor and we coached (Ann- javelin; Bob – shot and discus) and started to officiate at that time.
'After several years doing both coaching and officiating, it became difficult and we decided to concentrate on officiating.
'We became Grade 1 officials and were selected for the 1986 Commonwealth Games in Edinburgh. We were also selected for the 2014 Commonwealth Games in Glasgow as Officials' Co-ordinators which we thoroughly enjoyed.
'We have both been part of the Officials' Commission – Bob as Field Discipline Head for 10 years and I as Services to Members since the Commission was formed in 2001.
'We have officiated at many internationals over the years both indoor and outdoor and travelled with the World Masters to Puerto Rico in the Caribbean, Finland and Italy.
'All in all it has been a great journey and we would do it all again and change nothing.'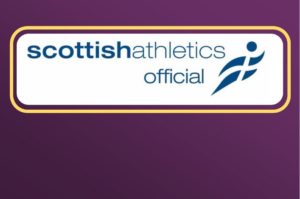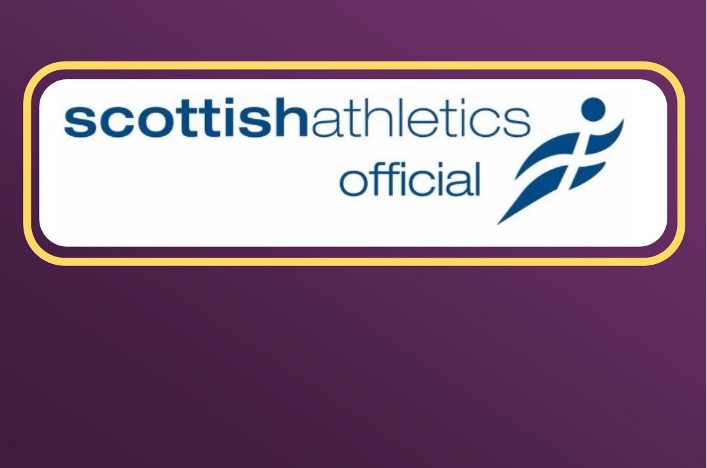 Tags: Glasgow 2014, Officials, Shettleston