World silver for Jo; Strong XC runs by Eloise, Adam, Mhairi; Sarah half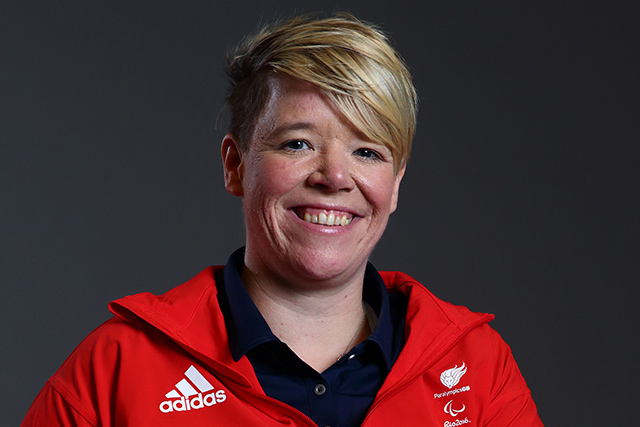 Jo Butterfield took her first medal on the world stage for four years as she claimed silver in the F51 Club Throw at the World Para Athletics Championships in Dubai.
In the scorching heat, the Paralympic champion's first round effort of 21.67m, proved enough to secure second position, behind Ukraine's Zoia Ovsii, who threw a world record 25.23m for gold.
The Scot's best three efforts were all within six centimetres of each other and continues her success on the international stage, having claimed silver at the European Championships in Berlin in 2018.
'The silver medal feels fantastic,' said Jo, who is coached by Phil Peat and Shona Malcolm.
'I came away with fourth, somewhere no one wants to be, in London, so to be back on that podium is really good.
'The competition was a bit of an unknown. I came in ranked third, not really sure what the Ukrainian and Russian would throw, but I knew they could throw pretty far. My first throw was good enough to get second. I'm pleased with that, but I wanted more to be honest.
'I do believe there is more, but it's been a long year and my body is a bit tired and needs some rest.
'It's hard when you are injured. No one likes it, the long repetitive rehab. As much as we love the physios, we really don't want to see them unless we have to. Thanks to the massive team around me who have helped me get back on the podium, it is a credit to them.'
With thanks to British Athletics in Dubai (Gareth Burrell and James Cann)
+++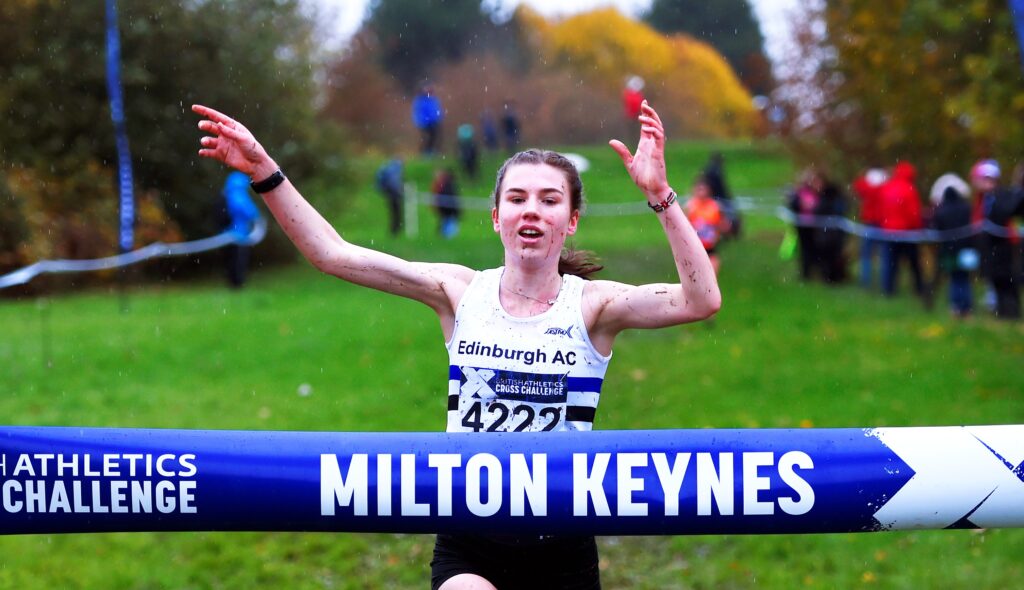 Photo by Mark Shearman
GB international Eloise Walker was in action at the British Cross Challenge event at Milton Keynes – and came up with a fine win in the Women's U20/U17 race over 4.8k.
Edinburgh AC athlete Eloise, now at Glasgow University, pulled clear halfway round the second and final lap and came home six seconds clear of Olivia Mason of Borders Harriers and Tia Wilson of Bedford and County.
'The course was really tough today,' said Eloise.
'It was very hilly and I've not been doing a lot of hills recently. I love cross country but this was hard.
'I'm looking forward to the Euro Trials in Liverpool now. I'm up against some fast girls. I'd love to make the team but, if I don't, I'm not going to be gutted.'
Giffnock North athlete, Valencia Wright, took a bronze in the U15 Girls race.
+++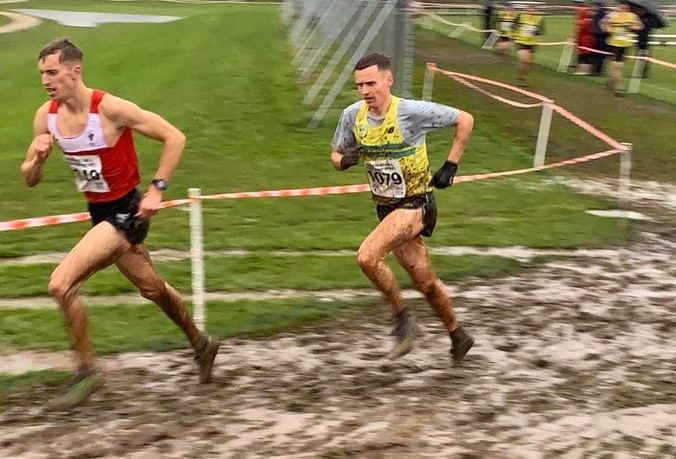 Photo via Twitter
Scotland international Adam Craig and GB and Scotland international Mhairi Maclennan headed to Northern Ireland over the weekend to race in the NI and Ulster Uneven Age Groups and Bobby Rea XC event.
And they came up with very strong performances despite very muddy conditions. Adam in fact took the victory in the Men's race with a run of 29.56 as he won by four seconds.
Mhairi for her part was also on the podium – in second place by only three seconds to Michelle Finn. Shettleston Harriers athlete Fionnuala Ross was third in that race, some 21 seconds further back from Mhairi.
Both Scots will now certainly be turning their focus to the British Cross Challenge and Euro Trials events in Liverpool on Saturday 23 November.
+++
Lothian Running Club's Sarah Inglis ran the second fastest half marathon by a Scot this year with a PB run in the Monterey Bay Half Marathon in California on Sunday morning.
Inglis finished in fourth place in a quality field in 72.22. This was over a minute quicker than her previous best set over the same course in 2017.
Sarah will move into second place in the 2019 Scottish rankings behind Steph Twell.
Tags: Adam Craig, Eloise Walker, Fionnuala Ross, Jo Butterfield, Mhairi Maclennan, Milton Keynes, Sarah Inglis, World Para Athletics Champs