Inaugural World Daily Mile Day celebrated, with flagship event in Dundee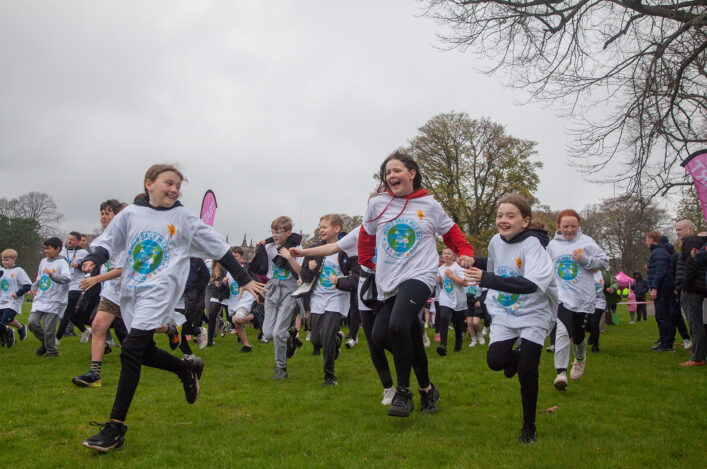 Find out more about The Daily Mile
The inaugural World Daily Mile Day took place on Thursday, with a global celebration designed to get children in schools and early years settings around the world taking part in The Daily Mile on the same day.
The Daily Mile Foundation journeyed back to its Scottish roots by holding a large in-person celebration in Dundee.
Alongside this was a global virtual event, seeing over a quarter of a million children across the world take part.
At the Dundee event, over 1,000 children participated in The Daily Mile in the grounds of a transformed Baxter Park that included a stage, music, and guest speakers. Children came from local primary and SEN schools and enjoyed their Daily Mile.
Also there on the day were founder Elaine Wyllie MBE and athletes including Olympian Eilidh Doyle, Paralympian Owen Miller MBE, Paralympian Derek Rae, and long distance runner Jake Smith, as well as Maree Todd, Minister for Social Care Mental Wellbeing and Sport.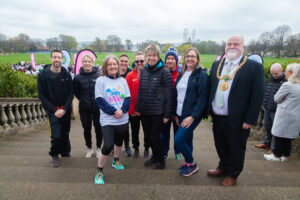 The Daily Mile has been adopted by over 17,000 schools and early years settings worldwide, in 90 countries which equates to over 4 million children. Since its inception, The Daily Mile has grown across Scotland, with over 50 per cent of schools now taking part.
World Daily Mile Day was created following the successful event held last year to celebrate The Daily Mile's 10th birthday which brought together hundreds of thousands of children globally.
Established in Scotland in 2012 as a school-based programme, the aim of The Daily Mile is to improve the physical, social, emotional, and mental health and wellbeing of children – regardless of age, ability, or personal circumstances. The Daily Mile is a social physical activity, with children running, jogging, wheeling or walking for 15 minutes at their own pace in the fresh air with friends.
Elaine Wyllie said: 'We are so excited to celebrate our first ever World Daily Mile Day – The Daily Mile has had an incredible journey over the years.
'When we started The Daily Mile at my school in Stirling, we could never have imagined that we'd reach a landmark 4 million children across the world. This would not have been possible without the support from children, teachers, schools, early years settings and our partners.
'I have always believed The Daily Mile has the potential to have a positive and sustained impact on our children's health and wellbeing.
'There really has never been a more important time to work collectively to improve health and wellbeing for all children and we are committed to building on the positive progress over the past 10 years.'
Eilidh Doyle added: 'It is great to see the Daily Mile growing in Scotland and I'm delighted to continue as the Ambassador as I think it is a really positive initiative to get young people more active. As a former teacher I approve!
'It's fantastic to see so many schools signed up so far and I encourage as many schools as possible to get involved.
'I'm excited to be endorsing this programme because I feel passionately that youngsters should be given the opportunity to be active and that hopefully starts out at primary school. Exercising with friends is so much fun and being active from a young age has many benefits.'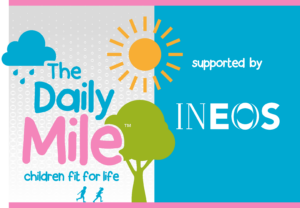 Tags: