Heather sets Native Record at FPSG Seniors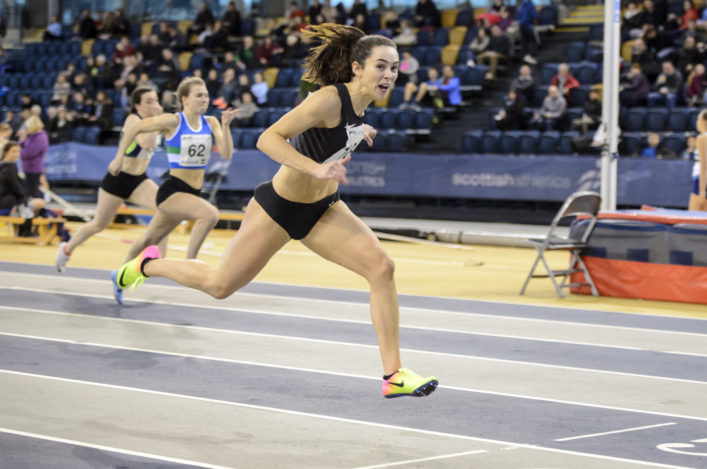 Heather Paton sprints to a Native Record in the 60m Hurdles with her 8.34 seconds also equalling the National Record (all photos by Bobby Gavin)
Highlights video from Sunday's action
The FPSG Senior Champs drew almost 300 entrants from across Scotland and beyond to the Emirates Arena on Sunday.
And there were a handful of top performances in various events as well as numerous PBs or indoor bests as athletes take their first steps into track and field for 2018.
Heather Paton was in top form in the 60m Hurdles final – as she landed a new Native Record and equalled the National Record for indoors for the event that she already shares with Gemma Werrett.
Heather clocked 8.34 in a final which saw the other medals headed for Jade Nimmo and youngster Jade Henry.
'I am delighted with that and it is always good to win the Scottish title with a good time,' said Scotland international Heather.
'I changed my approach to strength and conditioning not so long ago, working with a new coach on that near where I train in Birmingham. I can feel it making a difference already!
'The strength is there so I was hoping it was just a question of converting that into a race. It's a good start to 2018 in only my second outing.'
Edinburgh AC athlete Michael Olsen is only 18 years of age but he won a battle with fellow teenager, Giffnock's Adam Clayton, to take the Seniors 60m gold in 6.84 – with Adam at 6.89. Alec Thomas of VP-Glasgow was third in 6.92.
A number of English and Irish athletes headed to the Emirates and they made an impact on the podium, too.
Birchfield athlete Sadam Koumi came north to claim the Scottish title at 400m with a run of 47.85 with Grant Plenderleith in third as the top Scot.
Airdrie Harriers have a Scottish Senior champion in Roisin Smith, as she took glory in the Women's 400m final with a run of 56.40 to win from Anna Nelson and Evie Semple.
 VP-Glasogw's Alec Thomas, after that bronze in the 60m, won the men's 200m with 21.79 and there was a bronze there for Sandy Wilson of Edinburgh AC.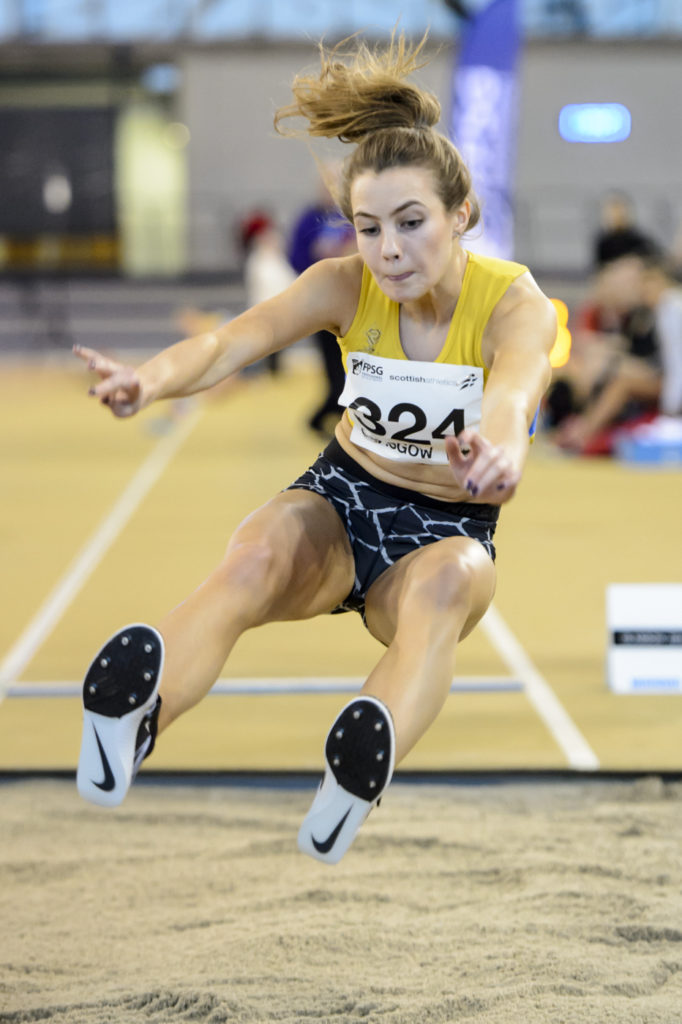 Rachel Alexander (pictured above) took gold in the long jump with her leap of 6.04 an indoor PB and only the second time she has been beyond 6m.
'That was such a great feeling because I've had a lot of injury problems over the last couple of years,' said Rachel.
'It's been so frustrating but I've been training well since last September. It was a last round jump, too, with Emma Canning leading after a PB so I was shaking with adrenaline on the runway before I set off.'
Rachel's Giffnock North AC club-mate, Alessandro Schenini, who is also coached by David Watson, was in top form in the men's event as he won with 7.31m for a big PB from silver medallist, Paul Ogun (7.20m).
Bath-based Edinburgh AC athlete, Anna Gordon, took the pole vault gold for women with 3.65m and the men's title was won by Pitreavie AAC's Dylan Thomson, with 4.60m.
In the shot, there were wins for Craig Sturrock with 15.48 in the men's and Mhairi Porterfield with 13.54 in the women's. That was a Scottish Masters best performance by Mhairi.
In the triple jump, Edinburgh Ac's Siobhan Kingham won the women's gold with 12.00m.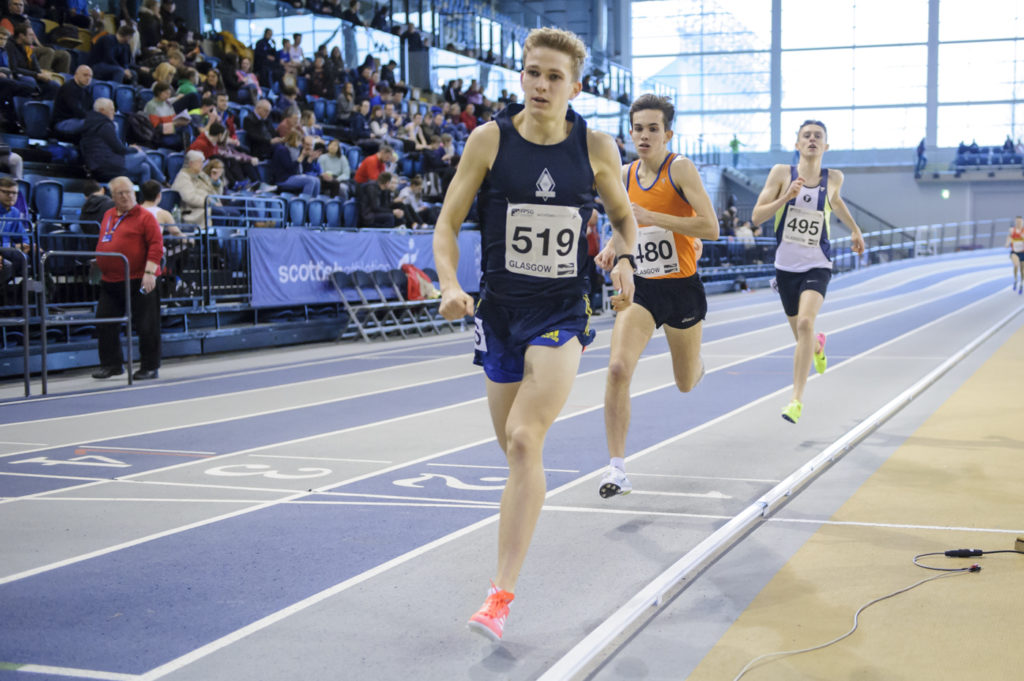 Jamie Williamson leads home Sol Sweeney and Ben Potrykus in the 1500m final
The Men's 1500m final came down to a battle between three athletes who represented Scotland at the 4 x 1K International Relay at Holyrood Park a couple of weeks ago.
Ben Potrykus and  Sol Sweeney had spells at the front before Jamie Williamson powered clear with around 300m remaining and pressed home his advantage after the bell. Jamie's winning time was 3.48.39 with Sol at 3.50.73 and Ben at 3.51.88 – with indoor PBs for all three.
'I am pleased with that and enjoyed it even though I don't have much experience of indoors,' said Jamie. 'I have run a couple of 3000m races before but this was my first 1500m.'
Jemma Reekie won the women's 1500m after a bit of help from her training partner, Laura Muir. The European U20 champion recorded 4.15.69 and it was two U20 athletes who followed her home in the person of Naomi Lang and Kerry MacAngus.
Giffnock athlete Grant Muir won the men's 800m final in 1.54.79 with a silver medal there for Edinburgh AC U20, Sam Brown.
Lewis McGuire of Shaftesbury won the men's high jump competition with 2.14m and Edinburgh AC athlete, Chuxx Onyia, had the better of Aidan Quinn in the triple jump to win it with 15.34m. There was a PB there by 35 cm for Aidan.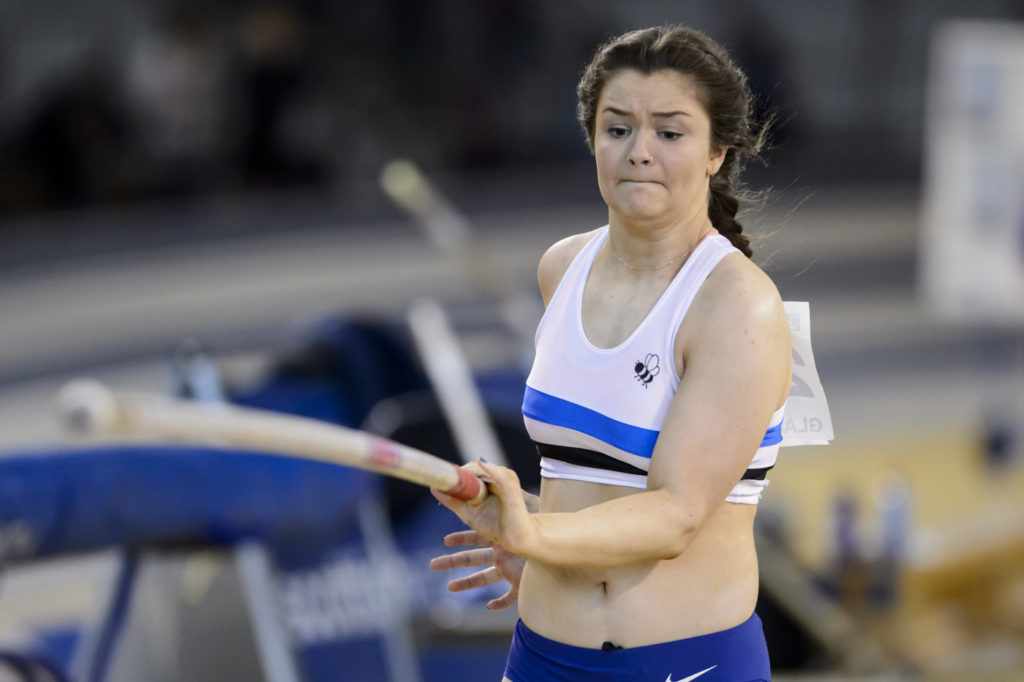 Anna Gordon of Edinburgh AC – won the Senior women's pole vault title for her fourth consecutive Scottish indoor title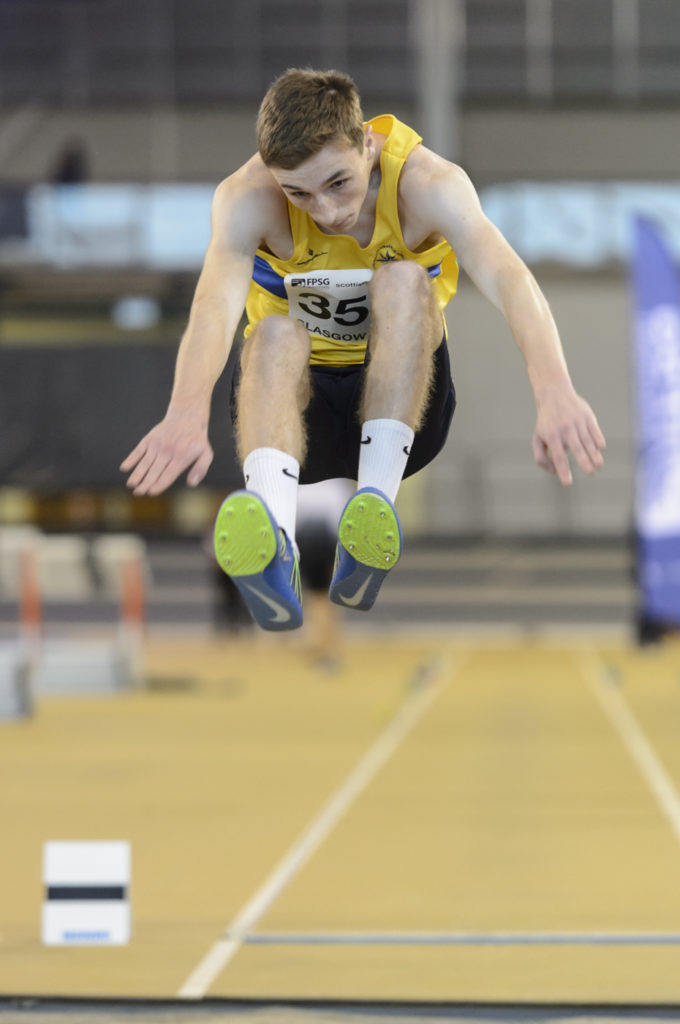 Superb display from Alessandro Schenini to win the long jump with a big PB of 7.31m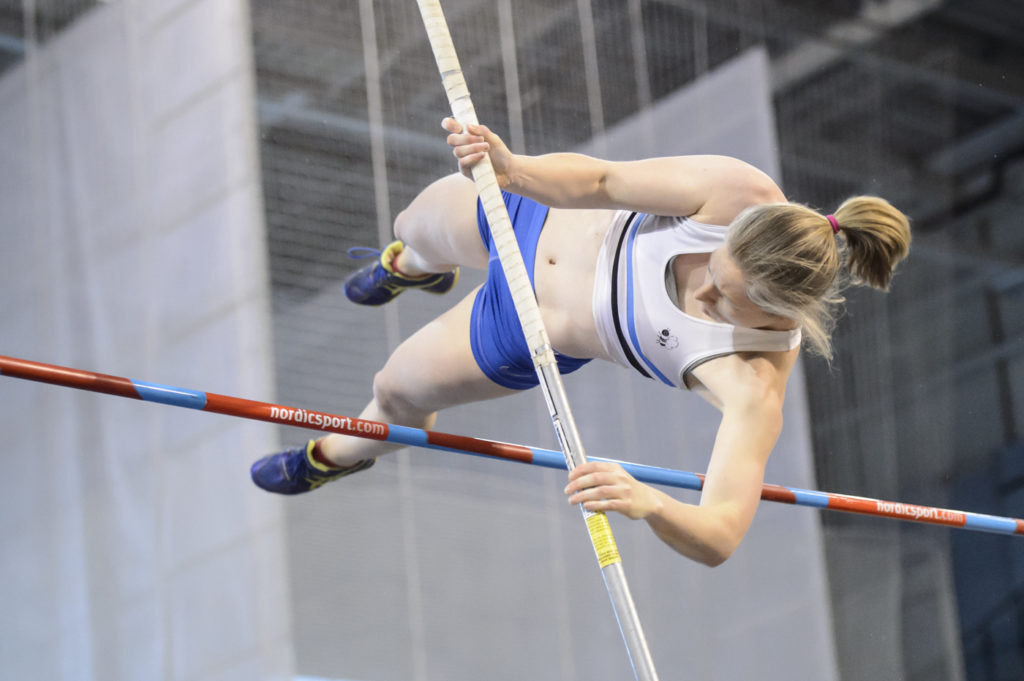 There were three Scottish indoor masters V35 bests for new vet Gillian Cooke in the pole vault, long jump and triple jump
Tags: Emirates Arena, FPSG Seniors, Heather Paton, Jamie Williamson, Rachel Alexander