Allan Hamilton joins us; Hammer development; Arnold's Archive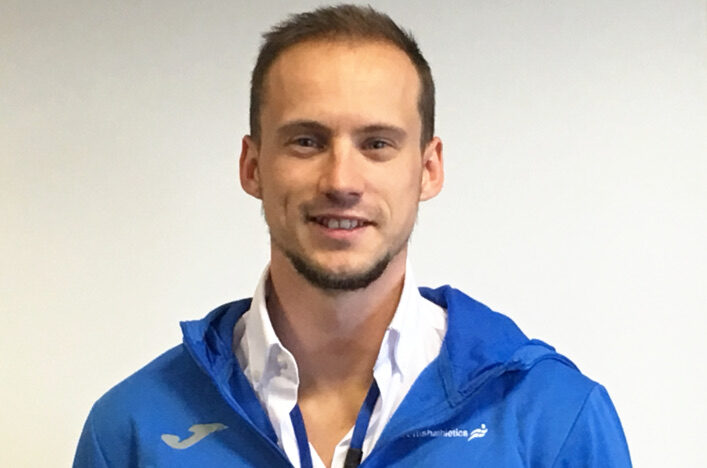 Allan Hamilton – contact details
As the coaching, talent and performance programme support continues to evolve and develop within scottishathletics, we are delighted to announce that Scottish international athlete Allan Hamilton has been appointed as our part-time Performance Administrator.
Reporting to the Director of Performance and Coaching Stephen Maguire, the role will provide administration support to the performance and coaching teams, particularly around talent programmes and coach development events, as well as supporting the event group leads (in coach, athlete and event development).
This should help ensure programmes are delivered effectively. Stephen will manage the role.
'Since the national funding cutbacks in 2016 we have been operating from a skeleton structure including very limited admin support to the performance and coach development programmes,' said Stephen.
'Given the growth and development in these areas as priorities for the sport, it is imperative that we have additional support in this area.
'I am delighted to welcome Allan into the team. He has worked in the business world; he has a good understanding of talent pathways; and clearly he understands the sport and competition.
'Allan is an international athlete and has experience of working with a number of great coaches so, as such, he's a perfect fit for the team.'
+++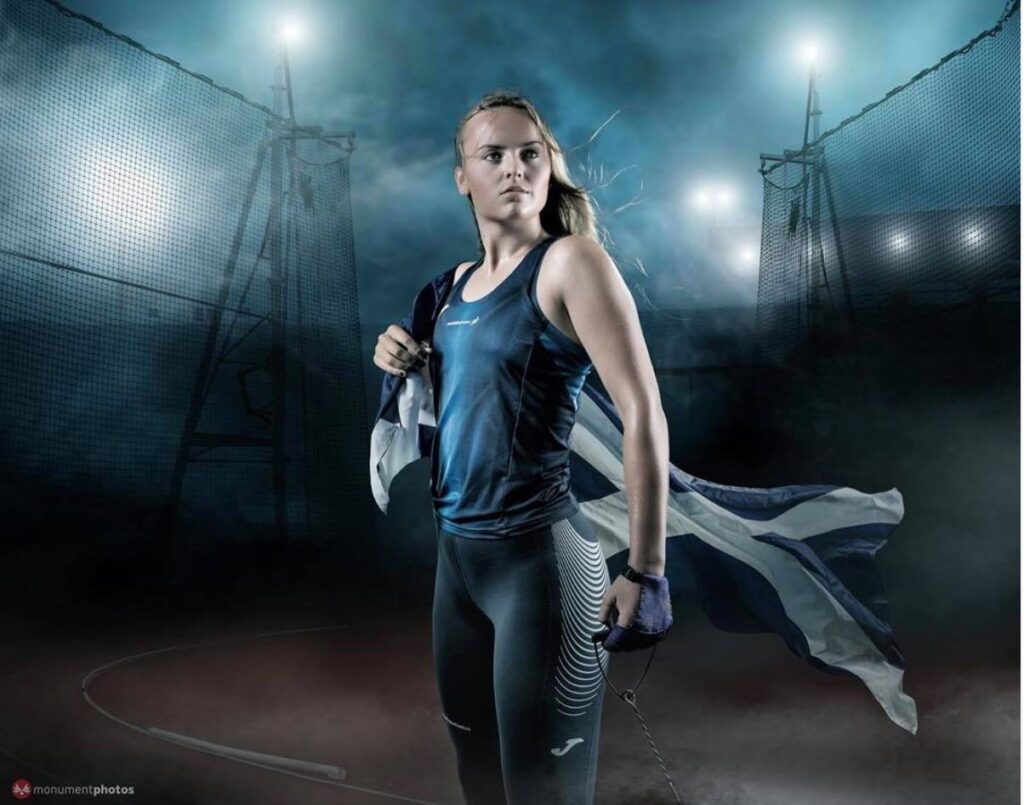 Hammer thrower Kirsty Costello has received sponsorship support from Tru' Wealth – as well as brother Andrew and National Discus Record holder, Nick Percy (photo via Tru' Wealth and Monument Photos)
Throws athletes land sponsorship
The scottishathletics Hammer Development Group sessions for 2019/20 winter kick off this weekend at Grangemouth.
Led by Jim Green and supported by John Costello, these sessions will provide developing athletes and coaches interested in Hammer an opportunity to work together and share ideas and best practice.
As well as technical support athletes and coaches will also experience event group specific conditioning and athlete development sessions.
The first session is on Sunday (November 3) at Grangemouth and will take place at Grangemouth from 10am to 12 noon.
After this weekend, further session dates are:  Sunday 1 December 2019; Sunday 5 January 2020; Sunday 2 February 2020; Sunday 1 March 2020
Glasgow 2014 Hammer thrower Susan McKelvie will be a guest coach on December 1 and February 2 and there will be a Q and A session with Susan after the session (between 12 noon and 1pm).
Each session costs £10 per athlete: payment should be made on the day to Jim Green. Coaches can attend sessions free of charge and are welcome if they do not have an athlete present.
+++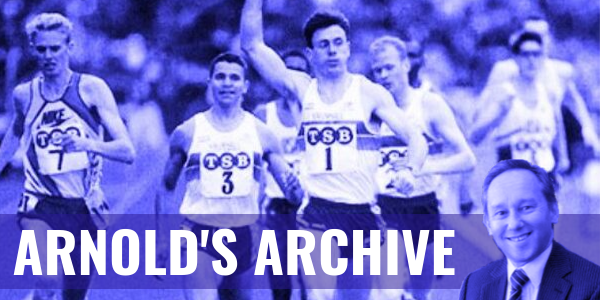 The latest column piece from Arnold Black, the scottishathletics Historian, is well worth a read as part of our 'Arnold's Archive' series.
In this one, Arnold looks at World Records set in Scotland by athletes from around the globe – from the legendary Alfred Shrubb to the international meets at the Kelvin Hall.
Read Top of the World (part two)
+++
Tags: Allan Hamilton, Arnold Black, Hammer Development Group, Stephen Maguire