GAA Miler Meet review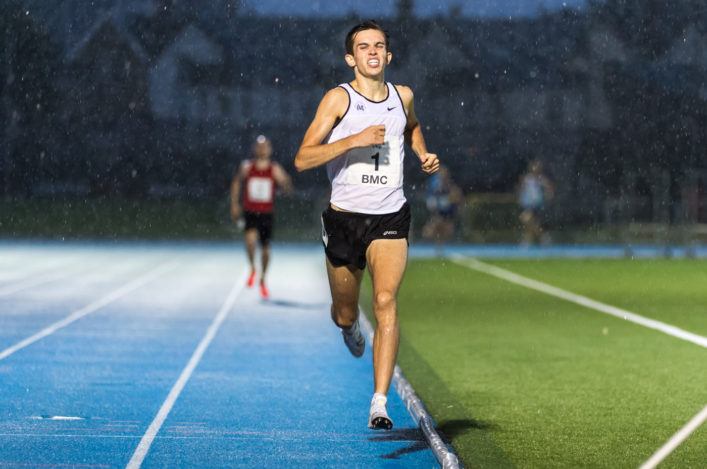 Sol Sweeney on his way to a 3.46 run at 1500m in the worst of the weather at Scotstoun (photos by Bobby Gavin)
Kristian Jones and Mhairi Maclennan made their mark on the cross country season with National XC title wins at Falkirk almost six months ago – and on Friday they delivered the top performances over 5000m at the GAA Miler Meet.
Scotstoun was hit by a severe downpour and electric storms by the time Sol Sweeney came up with a strong 1500m run at 3.46.48, an excellent effort under the conditions.
And, earlier, Fife AC athlete Owen Miller had claimed what is believed to be a British best performance for T20 athletes over 5000m as he raced to 15.08 in his first outing on the track at the distance at the age of 26!
These were among the highlights on a night when Masters athletes battled for their 5000m age group medals and the pace-makers included the likes of in-from Giffnock North AC duo, Luke Traynor and Neil Gourley, with the endurance community once again warming to these GAA Miler Meet occasions.
Jones, at 14.06.38, Maclennan at 16.1272 and Sweeney all thus shared in the GAA prize pot of £500 for this event, the last of three for the current track season.
Miller for his part found himself involved in a battle for places with Cambuslang's U20 West gold medallist, Gavin Smith, and Central AC's Michael Wright as he clocked that 15.08.58 that looks to have improved the British best from 15.14 by Stephen Morris (although Power of 10 has a warning on possible missing data).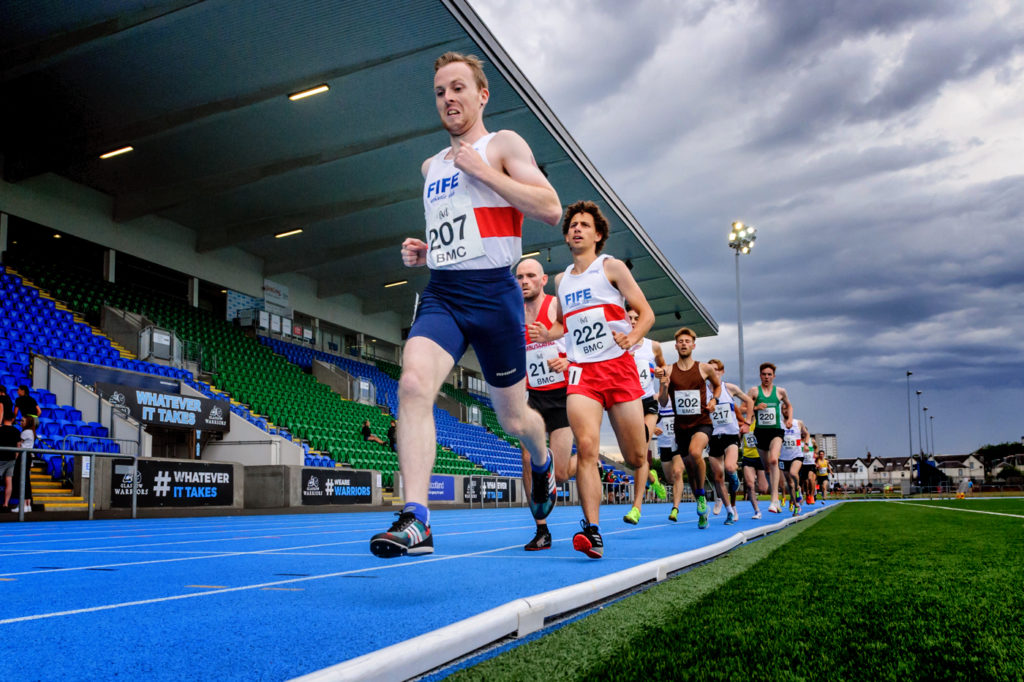 Owen Miller (207) on his way to a British Best at T20 for 5000m
'Owen is really chuffed with his run and rightly so,' said coach, Steve Doig.
'He's 26 and has been running since he was a youngster and this looks like a British best for the distance, although we are scanning Records lists and so on. It is certainly better than the 15.14 run by   at the IPC World Champs in London last year.
'It was his first race at 5000m on the track but we have been building towards it with a 3000m PB at the last Miler Meet. And he recently also went under four minutes for 1500m. It worked out well for him tonight in the race and we're delighted for him.'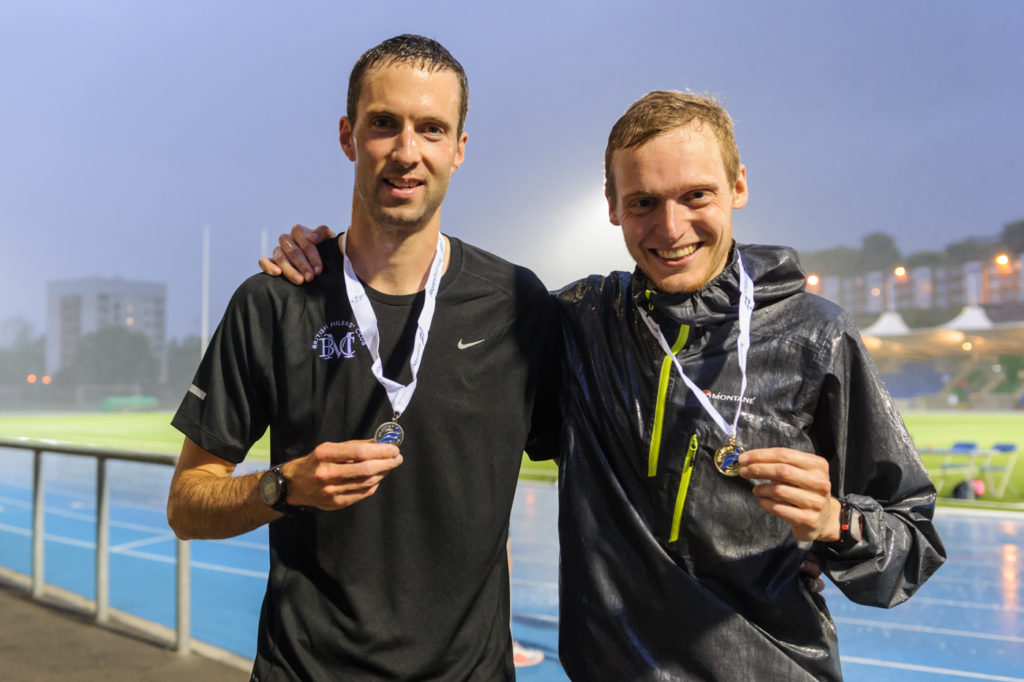 Kristian Jones and Alastair Hay with East medals after runs under 14.15 for 500m
East Senior Men
1 Kristian Jones Dundee Hawkhill 14.06.38; 2 Alastair Hay Central AC 14.12.03; 3 Jamie Crowe  Central AC 14.13.77
East U20 Men
1 Chrisitan Graham Lasswade 15.26.30; 2 Tyler White Aberdeen 15.33.12; 3 Telfer Gray Central 16.57.98
West Senior Men
1 Sean Fontana VP Glasgow 14.45.40; 2 John Bell Inverclyde AC 14.45.57; 3 Euan Gillham Kilbarchan AAC 14.55.64
West U20 Men
1 Gavin Smith Cambuslang Harriers 15.07.23; 2 Cameron Watson Inverclyde AC 15.20.12; 3 Thomas Berry Garscube 15.46.02
East Senior Women
1 Annabel Simpson Fife AC 16.37.40; 2 Jo Williams Lothian RC 17.07.16;Amy  Frankland Edinburgh Uni 17.57.16
East U20 Women
1 Anna Macfadyen Edinburgh Uni 17.12.95
West Senior Women:
1 Fionnuala Ross Shettleston Harriers 16.28.11; Stacie Taylor Kilmarnock Harriers 17.58.58; Ruth Fraser-Moodie Springburn 19.00.01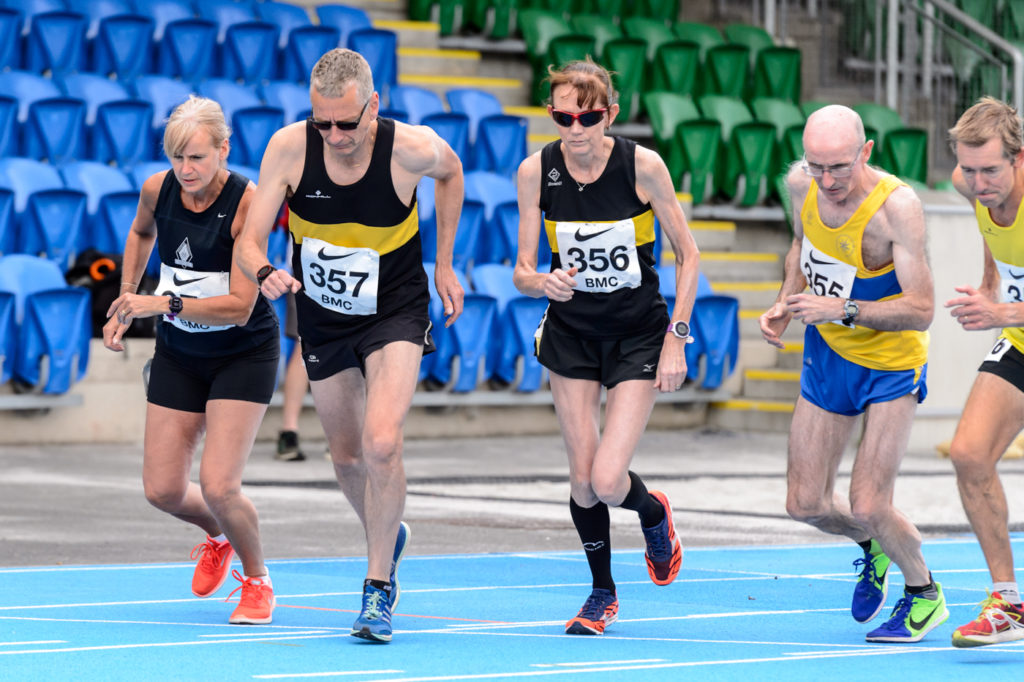 Grant and Fiona Matheson of Falkirk Vics 
MASTERS SCOTTISH 5000M CHAMPS
V35
1 Darrell Hastie Gala 15.19.24; 2 Jozsef Farkas Scottish Vets 15.39.83; 2 Peter Tucker Inverclyde AC 15.54.35
V40 Men
1 Leon Johnston Edinburgh Ac 16.07.86; 2 David Tamburini Inverclyde AC 16.25.35; 3 Malcolm Lang Lothian 16.26.56
V45
1 Kerry Liam Wilson Cambuslang Harriers 15.35.35; 2 Stephen Allan Cumbernauld AAV 16.43.72;  3 Greig Glendinning Cumbernauld 17.07.38
V50 Men
1 Ian Johnstone Scottish Vets 16.50.41; 2 Howard Elliott Cumbernauld 17.46.64; 3 Robert McCulloch Kilbarchan AAC 17.55.31
V55 Men
1 Guy Bracken North Shields Poly 16.14.82; 2 David Eckersley Central AC 18.18.33; 3 Ted Gourley Giffnock North AC 18.19.81
V60 Men
1 Brian Hughes Cambuslang 18.03.92; 2 Andrew Law VP-Glasgow 19.33.05; 3 William Jarvie Portobello 19.40.34
V65 Men
1 Sandy Eaglesham Cambuslang 21.31.2; 2 Alan Hill Springburn 22.36.38
V35 Women
1 Kristin Lownie PH Racing 19.17.81
V40 Women
1 Ruth Fraser-Moodie Springburn 19.00.01
V45 Women
1 Cath Ferry Edinburgh AC 20.46.43
V50 Women
1 Karen Dobbie Edinburgh Ac 20.36.50
V55 Women
1 Fiona Matheson Falkirk Vics 18.21.93; 2 Barbara Knox Springburn 23.50.11
V60 Women
1 Phyllis Hands Motherwell 24.21.12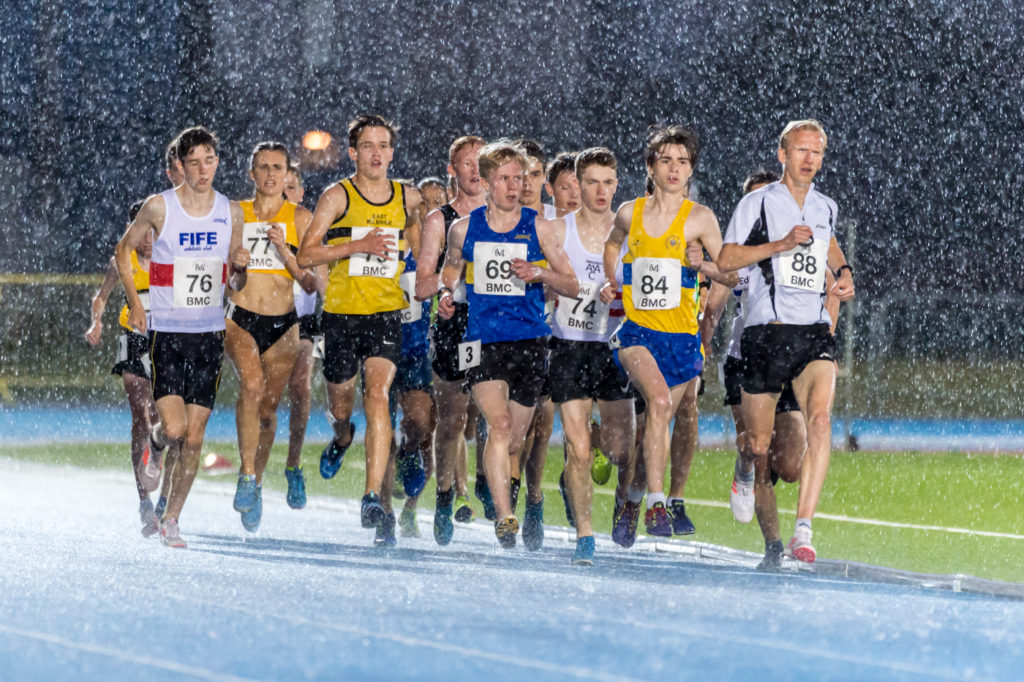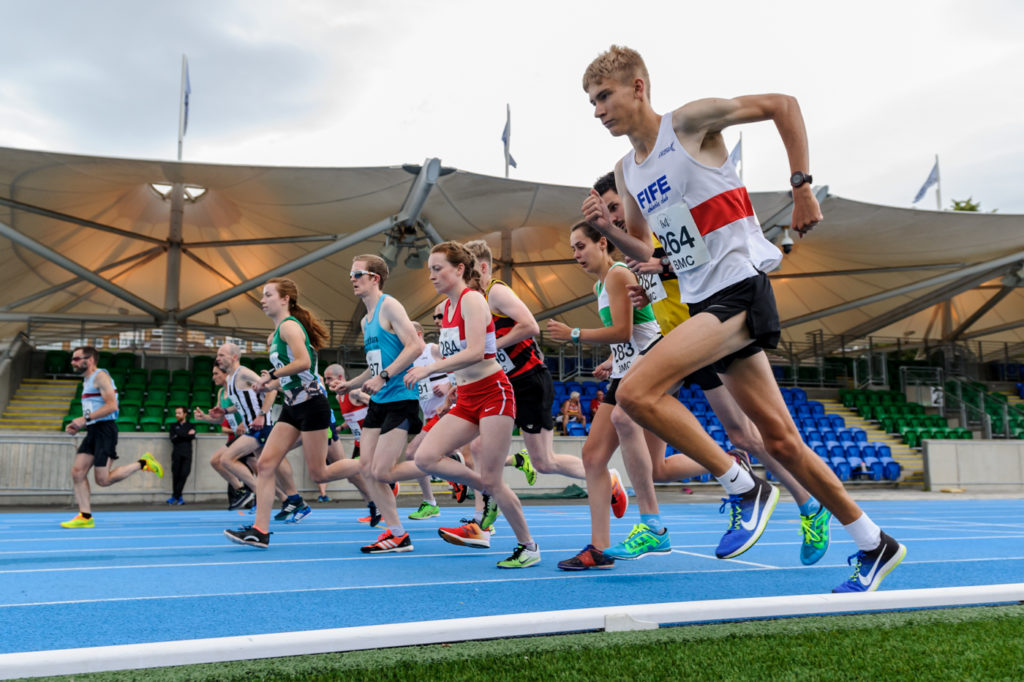 Tags: GAA Miler Meet, Glasgow Athletics Association, Kristian Jones, Mhairi Maclennan, Owen Miller, Scotstoun, Sol Sweeney