ENTER NOW: 4J Studios Power Quad Challenge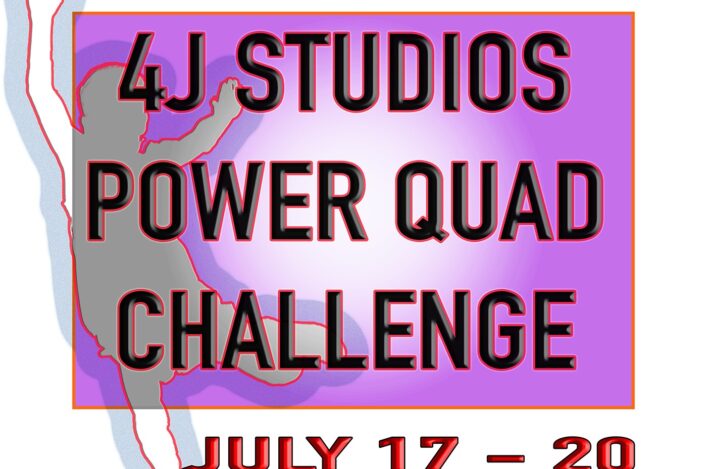 4J Studios Virtual Power Quad – more info
scottishathletics Events are offering another Virtual Challenge competition opportunity.
The 4J Studios Power Quad Challenge is a combined event of four individual challenges to test an athlete's explosive power.
And we're pleased to offer this for U17, U20, Seniors and Masters athletes with the event to run over four days from July 17-20.
PLEASE NOTE THAT ENTRIES CLOSE AT MIDNIGHT ON THURSDAY (JULY 16).
The challenge events should be attempted consecutively and the full Power Quad should be competed in approximately 60 minutes.
You will be asked to log a performance in:
*Standing Long Jump
*Three jumps
*30m Sprint
*Overhead throw
Entries for the Virtual Power Quad Challenge are open online here
Entries Close: Thursday 16 July (Midnight)
Competition Window Opens: 00.00 Friday 17 July
Competition Window Closes: 23.59 Monday 20 July
Submission of Results: by 12 noon Tuesday 21 July
Athletes can make as many attempts as they wish before the competition window but may only submit performances achieved during the competition window.
Entry
Registration is through the scottishathletics online club or individual portal
Entry is FREE to scottishathletics affiliated members; alternatively, athletes may choose to donate £2 to ongoing admin costs.
Club Entries are FREE or £2 per athlete to a limit of £15 per age group.
Non-member entry is £5 per athlete or £7 to include a donation.

Tags: 4J Studios Power Quad Challenge, 4J Studios Virtual Challenges, Holly McArthur