Eilidh Doyle mural plan for Perth city centre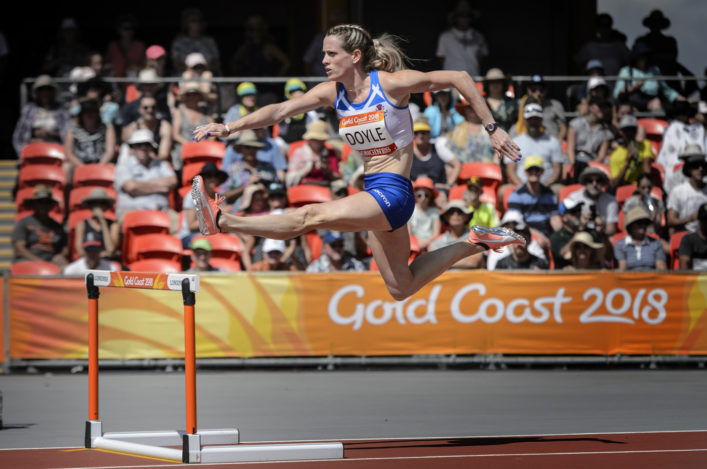 Perth is set to be the first venue of a large athlete mural via a new project led by scottishathletics.
Eilidh Doyle, the most decorated Scottish athlete in terms of track and field, will be depicted in her hometown after planning approval for the project was received.
The project has received significant support from Live Active Leisure along with Perth and Kinross Council  at the planning stage.
It's intended that the next step in the plan is for the artwork to be signed off by all involved and then the mural should go up on an already-agreed building in Perth High Street/Caledonian Road.
scottishathletics are also in talks around a mural in Dundee of Eilish McColgan and thereafter may look to other cities to extend the project.
'I am absolutely delighted that the planning application for the mural in Perth has been granted, it is such a huge honour for me and it will be amazing – if not slightly surreal – to see it finished,' said Eilidh.
'Perth has a very special place in my heart, not only was I born here but I lived here for the first couple of years of my life and spent four years working as a PE Teacher at Perth Grammar School.
'Throughout my career, the city and people have always showed a great deal of support and encouragement and the fact Perth and Kinross Council have helped back this mural just adds to that ongoing support and recognition.
'This mural will not only be a fantastic moment for myself but I think it will help to raise the profile of athletics in Scotland, which is in such a brilliant place at the moment.
'We have so many incredible athletes performing on the world stage that hopefully this mural will be the first of many that celebrates that success.'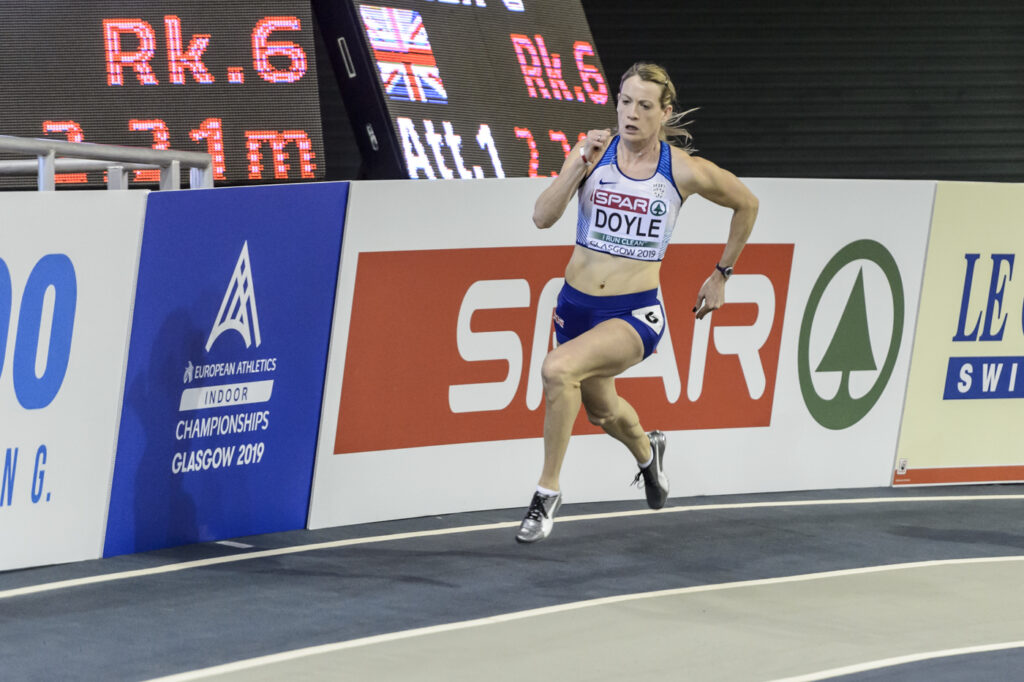 Photo by Bobby Gavin
The project has been in the planning for much of 2019, with the idea first being discussed within the governing body after the Glasgow 2019 European Indoor Championships – when Laura Muir and Chris O'Hare won individual medals and Eilidh Doyle and Zoey Clark were part of the GB and NI relay team
'We're delighted the planning application has been granted approval and would like to thank Live Active Leisure and Perth and Kinross Council for all their assistance with the project,' said Mark Munro, chief executive of scottishathletics.
'It is hard to put a timescale on these things but we're working with a prospective artist and we'd love to see the mural complete very soon indeed.
'We were really keen to do the Eilidh mural in Perth because we're trying to raise the profile of the sport and of our top athletes in the lead-up and during Tokyo 2020 Olympics.
'Dramatic street art of athletes in their home towns and cities is a project we've been working away on for quite some time in 2019 but, as things stand at the moment, the Perth application is just ahead of a couple of others. We've already had support from Perth and Kinross Council and that is much appreciated.
'Our aim is to encourage children and adults around Scotland to support the athletes and realise that athletics and exercise is open to all.
'We think street images of top athletes can really help build on a growing profile for athletics in Scotland – we've some terrific athletes at the moment and we want to try and maximise the success of the likes of Eilidh, Laura Muir, Eilish McColgan and Callum Hawkins.
'Eilidh was born in Perth and formerly a PE teacher at Perth Grammar School. She is our most decorated athlete in terms of medals at major championships.  She is the Scottish record holder for the 400m hurdles and the indoor 400m.
'Eilidh was the 2014 European champion and a three-time Commonwealth silver medallist (2010, 2014 and 2018) in the 400m hurdles and also has Olympic and World medals.'

Tags: Dundee, Eilidh Doyle, Eilish McColgan, Mark Munro, Perth