Picked for Scotland! Ultra runners named for ACP in Perth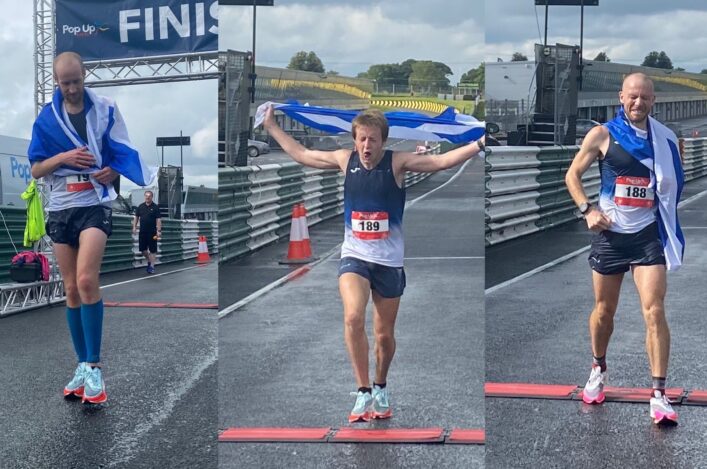 Scotland 1-2-3 at the 2021 ACP . . . Chris Richardson, Jason Kelly and Kyle Greig (photo montage via Debbie Martin-Consani)
Scotland land superb 1-2-3 at ACP in Ireland (August 2021)
Nine athletes have been selected to compete for Scotland when international ultra running returns to Perth later this year.
The 2022 Anglo Celtic Plate event has been scheduled for Sunday 3 April at the North Inch Park and will take place over the course, a 2.381km loop, which has been used for previous editions of this event and usually produces fast times.
Scottish athletes performed with distinction at the last edition of the ACP when it was held in Ireland last August.
And now we are delighted to confirm those picked for Perth for an event which also includes open 100k and 50k races (enter online).
Five men and four women have been selected and we send our warm congratulations to those athletes and their coaches, clubs and families.
Scotland Women:
Jo Murphy; Jo Newens (Road Running Club); Alison McGill (Fife AC); Lynne Allen (Kirkintilloch Olympians)
Scotland Men:
Chris Richardson, Jason Kelly, Kyle Greig (all Metro Aberdeen); Rob Turner (Musselburgh and District AC); John Hammond (PH Racing)
The Perth event will include the British* and Scottish 100k championships, as in previous years. (*British Championships awaiting confirmation). The 50k is the Scottish Championships.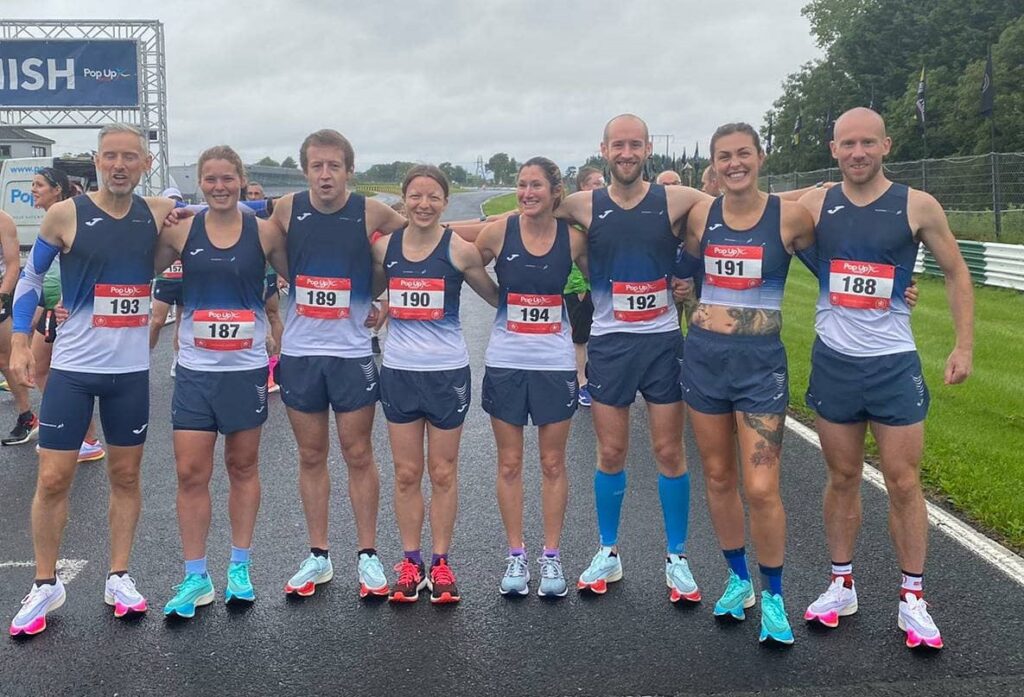 Scotland teams in Ireland at the 2021 ACP