All set for Lindsays District XC Champs at three venues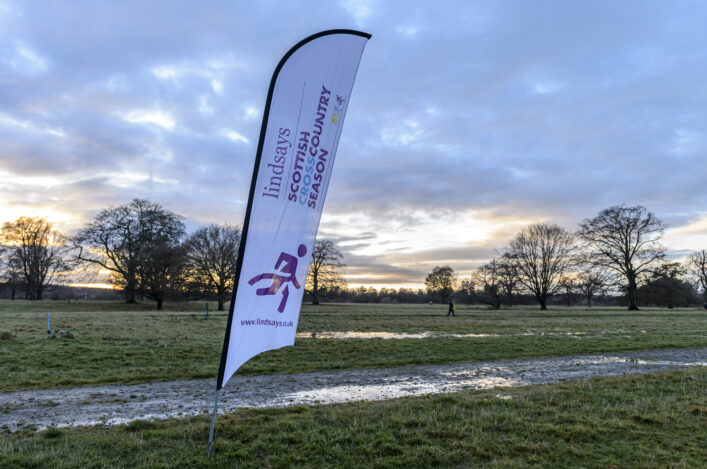 Thanks for your support! Amazing response for Lindsays District XC
Live Results via the links here:
The Lindsays District Champs are back after a two-year absence – with races at three venues on Saturday.
It promises to be an exciting weekend at Gordonstoun for the North, Stirling for the East and Balloch Castle for the West.
There are really big fields involved – 2413 athletes are on start-lists overall – and there are a number of 'sub-plots' as well as the obvious podium places on offer for individuals and teams.
We will look at some of those further down this story, but first we take this opportunity to thank in advance our event hosts Central AC and the University of Stirling in the East; Moray Road Runners and Gordonstoun School at Gordonstoun; and Westerlands CCC with help from Dumbarton AAC at Balloch Castle – as well as all our Endurance Officials.
The Road Running and Cross Country Commission are heavily involved too and we say thanks once again to Lindsays for their on-going support.
Start-lists and key information for each of the venues is on the Event section pages . . .
+++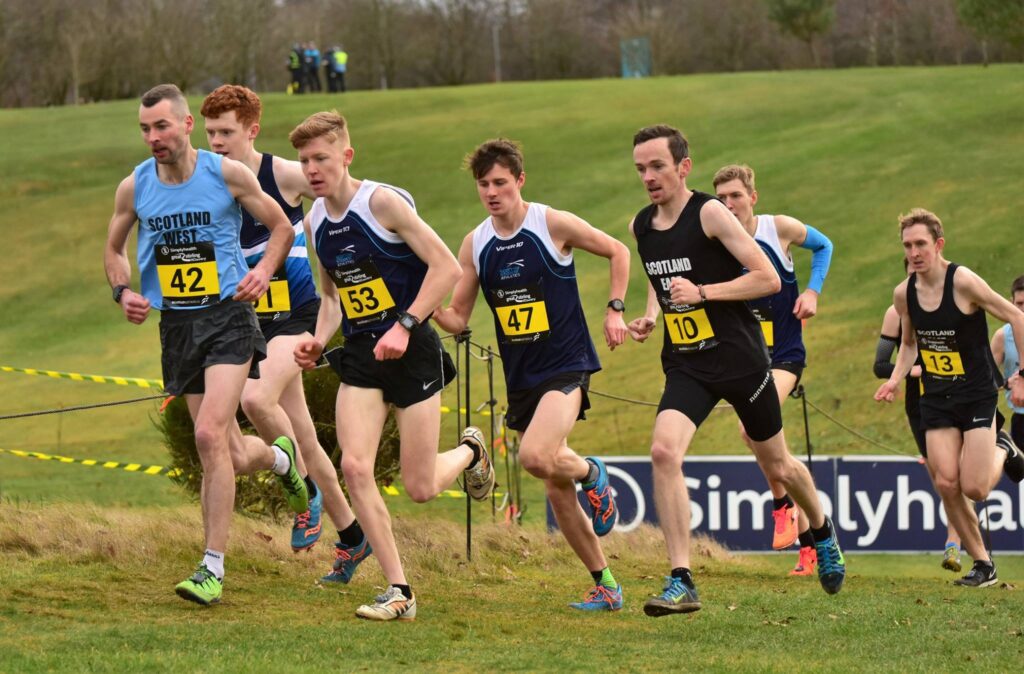 Action from the last Inter-District XC event, held in Stirling in January 2020 (photo by Bobby Gavin)
Inter-District event on January 15 at Irvine
One of the key features this weekend will be selection for the Inter-District XC Champs.
This is another event coming back after a two-year absence and Irvine Beach Park will be the venue on Saturday 15 January.
Races that day are scheduled for U13, U15 and U17 as well as the Senior/U20 races.
Irvine of course is a venue that has hosted over 30 men's and women's National Championships and International events like the Celtic Nations. Many competitors and spectators on January 15 will remember Scottish Schools Championships also being hosted at the Beach Park.
The format of the Inter–District is that for each age group, each District can select 15 athletes to compete.
In the Senior races a Scottish Students team is invited to compete with the three Districts. Each team race comprises six to count.
+++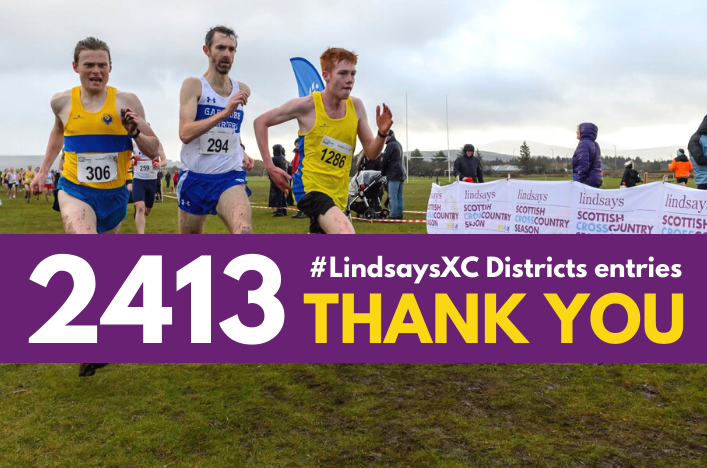 The Scottish Cross Country GP is another facet of the District XC weekend.
This is for Senior athletes as our top Men and Women compete for £4000 in prize-money over six events. Four of these are in Scotland and two in England.
The British Cross Challenge event in Liverpool was the second in the overall series and the Lindsays District XC Champs on Saturday are the third event for which points are allocated.
Tables after the opening two rounds are lodged above. The fourth event is the Inter-Districts at Irvine on January 15.
+++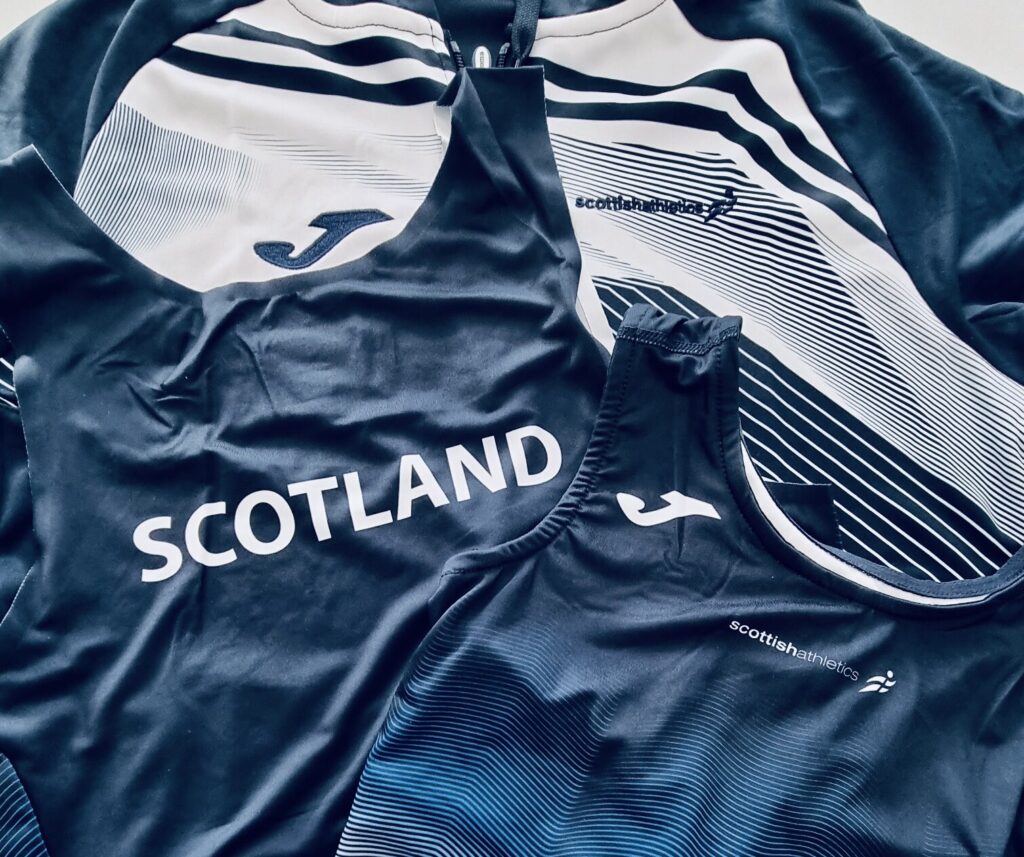 Last but certainly not least and performances this weekend will be part of the discussion when Scotland teams are selected for forthcoming events in Belfast.
The action that day in Northern Ireland incorparates two international matches – the Celtic Nations XC and the Home Countries XC
For the Celtic Nations XC, scottishathletics will select:
Up to four athletes, Men and Women, for:
U23 Men (born 2000, 01, 02); U23 Women (born 2000, 01, 02)
U20 Men (born 2003, 04, 05); U20 Women (born 2003, 04, 05)
U17 Men (born 2006 and 2007); U17 Women (born 2006 and 2007)
For the Home Countries XC, scottishathletics will select
Up to four athletes, Men and Women, for :
Senior Men and Senior Women
(U20 races will be incorporated into Celtic Nations XC)
+++
Tags: Inter-District XC, Lindsays District XC, Lindsays District XC Champs, Liverpool, Scottish Cross Country GP