Thanks for your support! Amazing response for District XC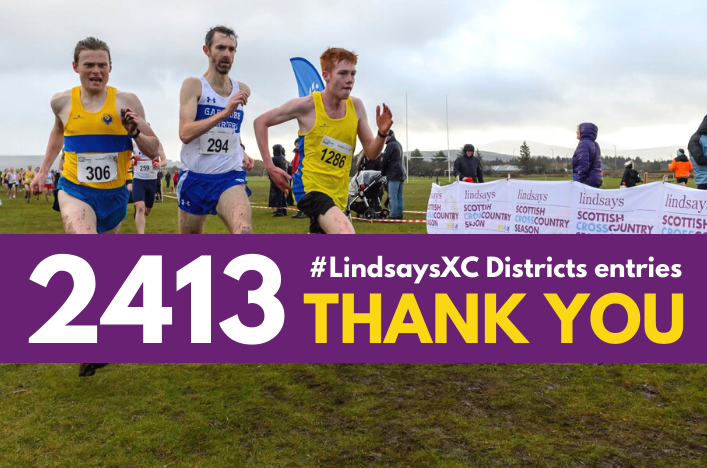 Photo by Bobby Gavin; graphic by Sue Gyford
RR and CC Commission website archive with key data
The Lindsays District XC are looming up this coming weekend – and we can't thank you enough for amazing support.
No fewer than 2413 names are on our start-lists for races at three venues on Saturday (December 4).
That's up significantly on the tallies for both 2018 and 2019 and demonstrates the remarkable response from our sport as the recovery from the impact of Covid-19 continues.
The North District XC Champs at Gordonstoun will feature a Record entry field of 353 athletes and the East event at Stirling Uni has the second highest figure in history at 1020.
With 1040 names also listed for the West event at Balloch Castle, we're all set for another terrific day of action in the Lindsays Cross Country Season.
As a signal of the sport's recovery post-Covid it speaks volumes given the overall figures for 2018 and 2019 were 2154 and 2296 respectively.
Start-lists and key information for each of the venues is on the Event section pages . . .
At this stage we say a big thank you in advance to our host organisers: Central AC and the University of Stirling in the East; Moray Road Runners and Gordonstoun School at Gordonstoun; and Westerlands CCC with help from Dumbarton AAC at Balloch Castle – as well as all our Endurance Officials.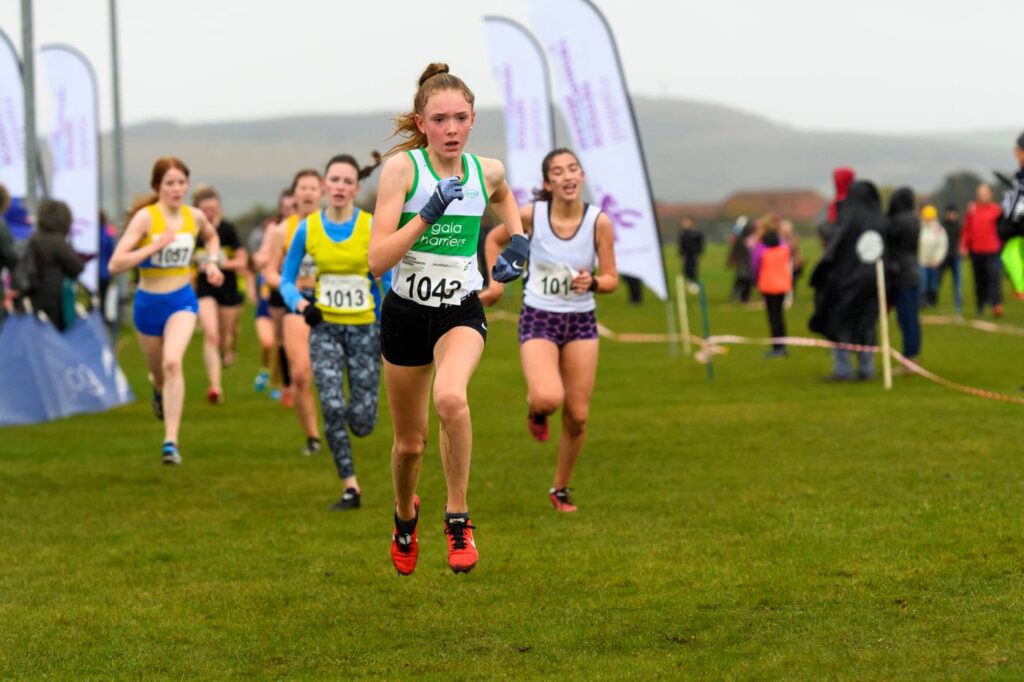 Photo by Bobby Gavin
Tags: Balloch Castle, Gordonstoun, Lindsays District XC, Stirling