WATCH: Masters Athlete of Year Jo Zakrzewski interview in Australia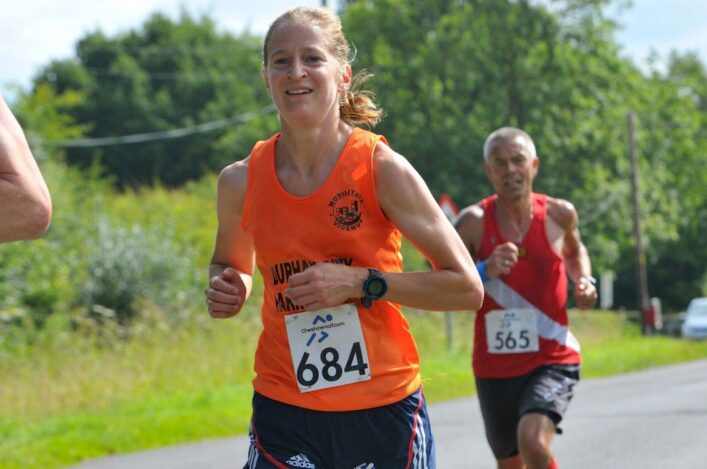 Jo Zakrzewski breaks four records in Australia
Joasia Zakrzewski originally headed to Australia for a three-week holiday and to run the 6 Foot Track Ultra Marathon in the Blue Mountains of New South Wales.
Fully eight months later and, as a result of the global pandemic, the Scotland and GB international ultra runner is still there after making a semi-permanent move by finding work and settling into a local community.
Jo has established with the running group, Terrigal Trotters, and is soon to embark on another epic Australian Ultra marathon.
A few months back, of course, she undertook her first track ultra event via her first 24-hour race, thinking it would be an under-the-radar event where she could test her legs at this most demanding of ultras.
In fact it was anything but – she hit the headlines after smashing four separate best performance marks at the Australian 24 Hour Track Invitational.
She came away with a new Scottish 24-Hour record (236.561k), British 200k record (18 hrs 53.22), Scottish 100 mile record (14 hrs 47.45) and Scottish 12-hour record (133.4k) – all subject to confirmation and ratification.
A long moving buffet – Jo's 24-hour triumph
Since then, the doctor from Dumfries was named as our Masters Athlete of the Year as recognition for those superb distances recorded in Canberra. Jo thus repeated her Masters success from 2015.
Check out this fine video production from Australia with an interview and race footage. And find out why her next challenge – a 240k mountain run – will have a Polish connection.