World Record! Joasia sets amazing 255-mile mark for 48-Hours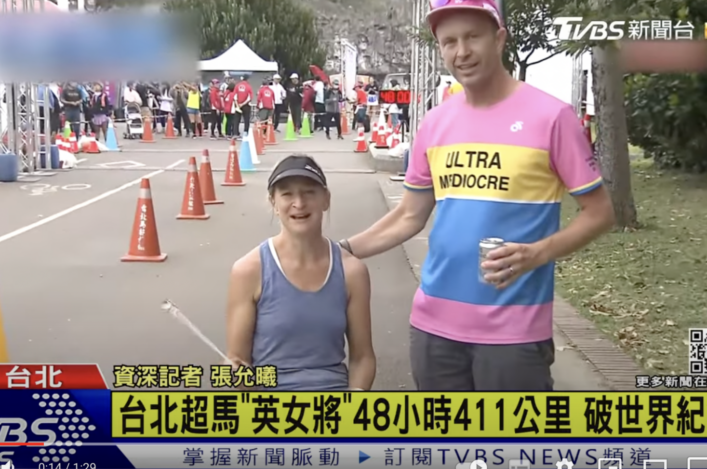 Jo takes a well-earned rest at the finish line in Taipei (photo via event Facebook)
Report on Fast Running website
Joasia Zakrzewski has set a new World 48-Hour Record at the Taipei 24-Hour event, with a final distance of 411.458k.
That's a remarkable 255.668 miles over the two days with the Australia-based doctor confirming she didn't sleep and operated a routine of five-minute breaks every hour.
Jo, who represented Team Scotland in the marathon at Glasgow 2014, achieved the total by running 654 times around a 0.6282 km lap of Huabo Freshman Park park in the Taiwanese capital.
The GB international, who previously was a GP in Dumfries, sent us this bulletin . . .
'The World 24-Hour championship are scheduled to be held in Taiwan in December this year. I was originally just thinking it would be a nice recce trip for that but then again, why not try a low key 48-Hour.
'I had checked with Adrian (Stott) beforehand  and there was no recorded Scottish road 48-Hour record for women, so whatever I ran would be a record.
'I maybe wasn't as prepared as all the other runners for a 48-Hour, as everyone else flew out with crew and I just came solo.
'I was allocated local volunteers on rotation to help me but some had better English than others, and it's all rather hard through masks!
'Suddenly people told me if I could hold things together I could break the World Record. I didn't sleep at all for the 48-Hours but in the later stages, I was sitting down for five minute breaks every hour to pour water over my head to cool down, and ensure I ate and drank something.
'It makes it even more special that the former record holder from Poland (Patrycja Bereznowska) was in the race, as was the Japanese lady who held the record before her . . . and I've also been told that nobody had even broken 400 km in Taiwan before.'
Read more on Adrian Stott's blog post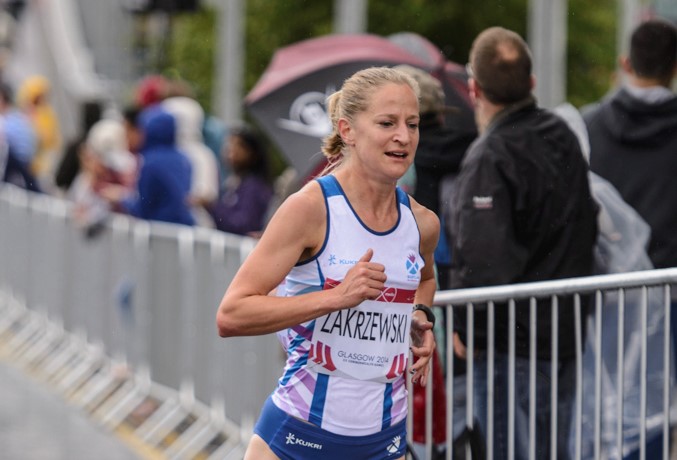 Jo competing at Glasgow 2014 (photo by Bobby Gavin)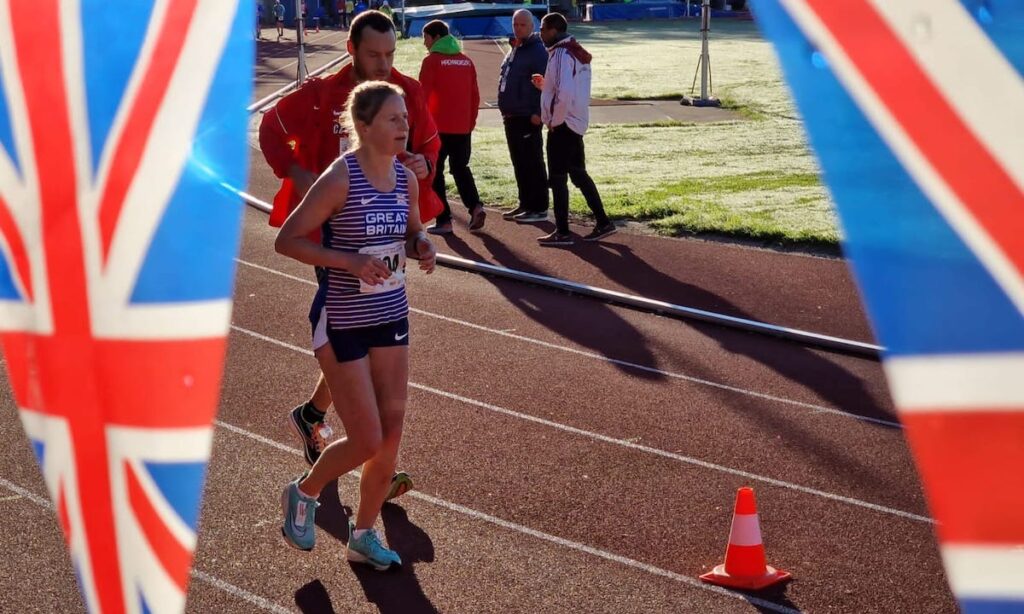 Jo competing at the European 24-Hour Champs in Italy last year (photo by Paul Magee)
Tags: Joasia Zakrzewski, Ultra running