How Edinburgh AC's Pete made heart attack recovery complete . . .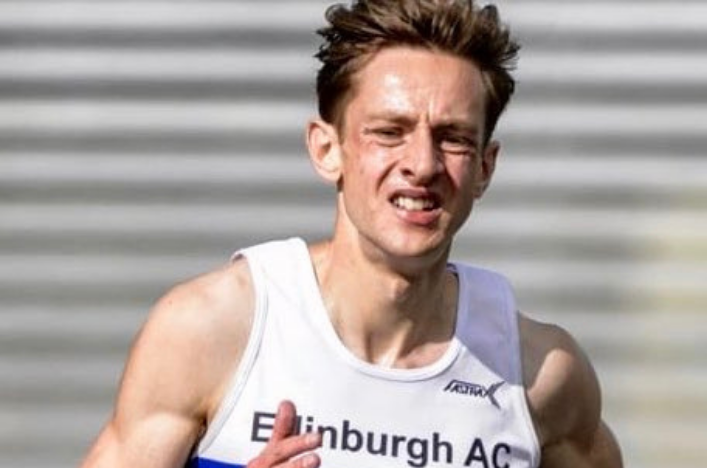 By John Lenehan
Eighteen months ago, Edinburgh Athletic Club runner Pete Simpson was nearing the finish line of the London marathon with a sub three hour time within sight.
The next thing he remembers was waking up in hospital, having suffered a cardiac arrest just 500m from the finish line.
Now, in a remarkable turnaround and inspirational story, Simpson has battled back and completed three marathons, most recently clocking a fantastic 2:46 in a virtual event.
Originally from Thurso and now working as an actuary in Edinburgh, Simpson had always enjoyed sport. An increased focus on athletics saw him notch a number of Personal Best times throughout 2018.
'As I became a more experienced runner I found the longer runs most enjoyable,' said Pete.
'This made marathons a good fit for me, so I planned to do my first marathon in London in April 2019.'
The 34-year-old could never have imagined that his first marathon would end in such frightening circumstances.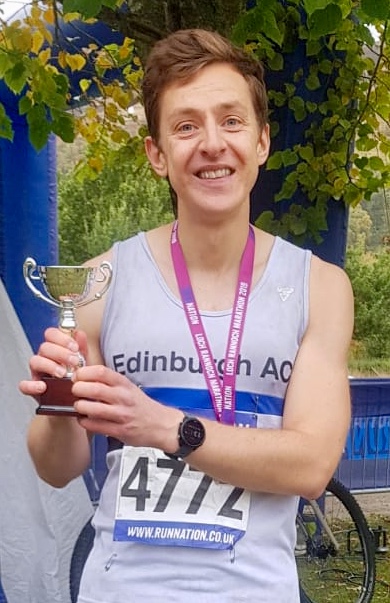 'I suffered a sudden cardiac arrest and collapse about 500m from the finish, triggered by a severely low red blood count.
'I was effectively clinically dead and I'm told I was showing no signs of consciousness. I had to be put in an induced coma, and the hospital machines kept me alive.'
Simpson wondered if he would ever run again. But with the support of medical personnel, family, friends and club-mates at Edinburgh AC, he determinedly worked his way back.
'My cardiologist was brilliant and helped come up with step-by-step plans, recognising that recovering mentally would be helped enormously if I could get back to running,' he added.#
Following a well-managed recovery programme, Simpson gradually ticked off various milestones, getting back to running 70-80 miles per week.
He then made the courageous decision to return to marathon running.
'I love the feeling of improvement and achievement that running can bring,' said Pete. 'I decided to enter the Loch Rannoch marathon in October 2019 due to its more low-key nature.'
Given everything he had been through, Simpson delivered an almost-miraculous performance and fought his way to third position overall in a time of 2:54. He was elated.
'The feeling of crossing the finishing line at the Loch Rannoch marathon after what happened in London remains one of my best moments!'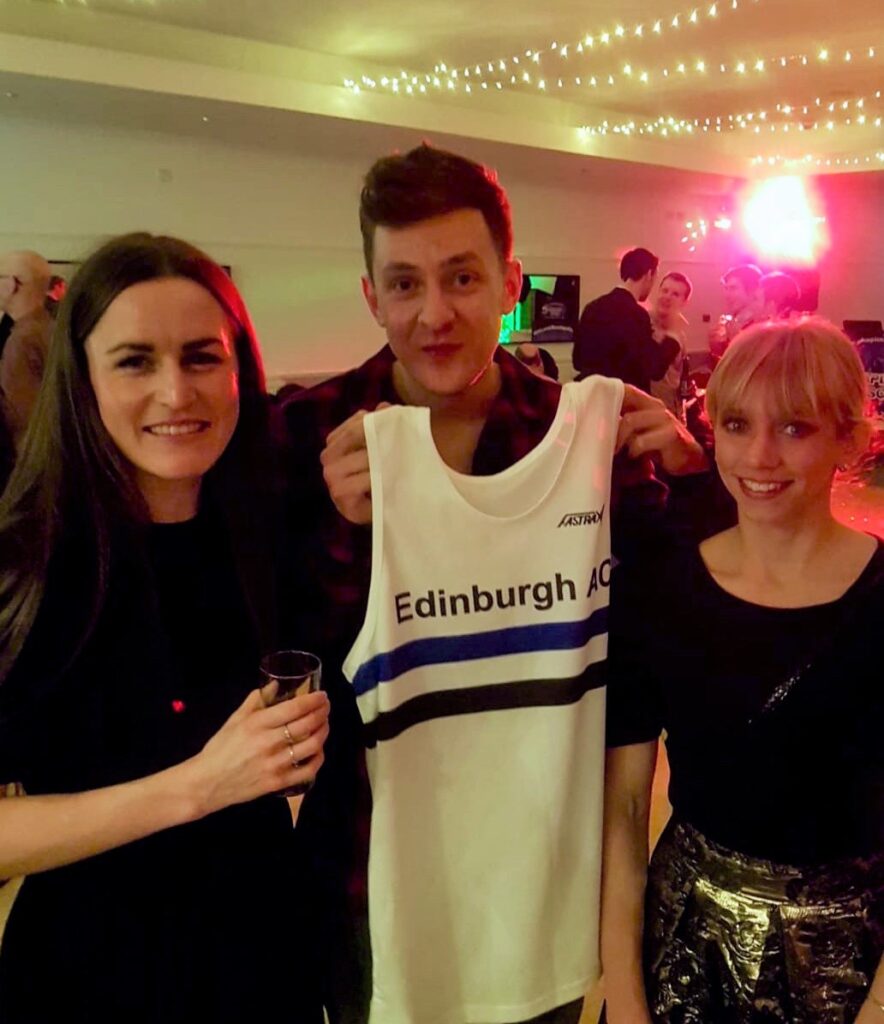 A sense of unfinished business remained, and Simpson then turned his attention to the 2020 London marathon.
But the coronavirus situation put paid to all racing in the first half of 2020.
Solo virtual racing became the 'new normal' for runners in the summer of 2020, whereby runners complete a set distance on a given day, and then upload their times to a centralised results processing platform. In the absence of conventional events, Simpson took on two virtual marathons in 2020. Both of these were over a 19-lap course at Edinburgh's Meadows.
His first saw him cut his personal best by over five minutes, while his second attempt yielded another personal best with an impressive 2:46 clocking.
'It was an unbeatable feeling, seeing finishing times which show you've dug in, worked hard to better yourself and overcome tough challenges. I plan to continue with marathon running, and hopefully next year there will be normal races again!'
A popular figure within Edinburgh Athletic Club, Simpson won 'Volunteer of the Year' for his work in organising various club races and events.
He was also presented with a club vest to replace the one that paramedics had to cut off him in order to perform CPR after his collapse in London, a gesture which he admits made him very emotional.
Senior club coach Alex MacEwen had nothing but praise for Simpson. Alex said: 'Pete's London experience and response to it illustrates the determined character of a fine distance runner.
'His wise and careful comeback to exercise, training and competition is a lesson we could all learn from. He knows his strengths, and is always reflective in seeking improvements.
'Pete's knowledge of the senior membership and his volunteering within the club adds so much. He's very inspirational!'

Tags: Edinburgh AC, Pete Simpson