Chariots of Fife: Don Macgregor played key role in film's beach run scene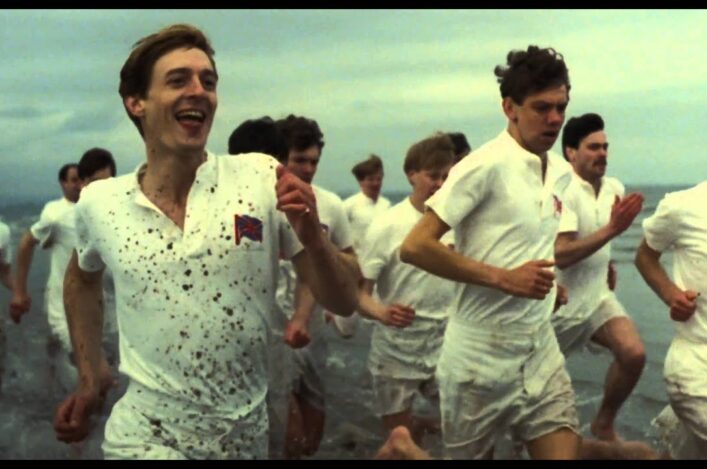 'Fleet of foot and strong of limb' report in The Courier
By Michael Alexander
It remains one of the most iconic and often most imitated scenes in British cinema.
But the famous beach run which opens the multi-Oscar winning film 'Chariots of Fire' might never have happened if it hadn't been for the efforts of former Olympian and Fife AC stalwart, Don Macgregor who died recently aged 80.
The initial filming on the St Andrews West Sands took place on April 24 1980 with work men busy camouflaging buildings that looked post-1920.
The then university residence Hamilton Hall (formerly The Grand Hotel) was renamed The Carlton Hotel for the shoot as St Andrews became the fictional setting of 'Broadstairs, Kent' for the sequence.
But the death of Don Macgregor, who himself finished seventh in the marathon at the 1972 Munich Olympics, has brought back memories of his role in bringing together athletic extras who were tasked with running repeatedly along the beach as filming took place.
Don was approached by journalist Sandy Sutherland in late 1979 and tasked with assembling a team of extras from the St Andrews University Cross Country and Athletics Team and Fife Athletics Club – although the Madras College teacher declined to take part himself as he was reluctant to take a day off work.
Former athlete and retired teacher Clive Smith, 67, of Huntly, who was a member of the St Andrews University Cross Country and Athletics Team at the time, got in touch with The Courier to express sadness at Mr Macgregor's passing.
Don Macgregor – tribute by Ron Morrison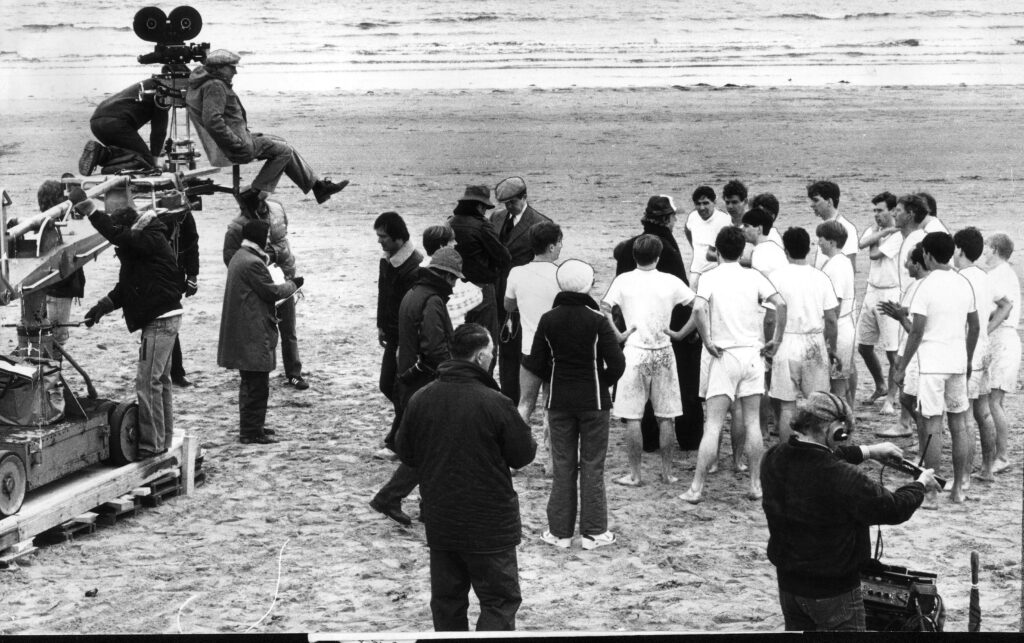 Filming the beach run scene for Chariots of Fire in April 1980
However, he also revealed that Don was a 'great inspiration' to all those who had the honour of training with him.
'His style and stamina bore the hallmarks of a force of nature,' said Clive. 'He was always laughing and cracking jokes as he set the pace.'
'Without Don there would have never been what became the opening scene of Chariots of Fire because it was through him that those members of the St Andrews University Cross Country and Athletics team became hired for the two day shooting of this film.
'He could not take part on those days as he was required to teach.
'Nevertheless, his influence was still present in that famous scene as the athletes he rounded up were the very ones who had trained with him and had been inspired by his outstanding example.
'Though never appreciated it was this that gave that famous running scene the air of authenticity that has since inspired other athletes. Don was, to quote the film, 'fleet of foot and strong in limb'.'
When scottishathletics promoted this story across our social media channels, a number of names were mentioned of those who were involved in the filming – including Derek Easton, Terry Mitchell, Ian Grieve, Jim Stevenson and Andy Thornton.
Clive said the high regard in which Don Macgregor was held was underlined later when, while running in the Settimana Verde in Italy, he met 3000 metre steeplechaser John Bicourt from the Munich Olympics and Italian international long distance runner Franco Fava, who both knew Don and sent their regards.
*This story first appeared in The Courier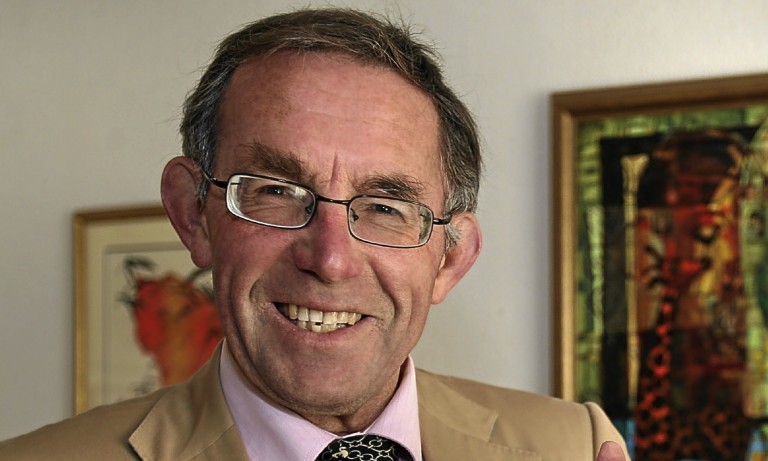 Tags: Don Macgregor