Don Macgregor – marathon man and Fife AC legend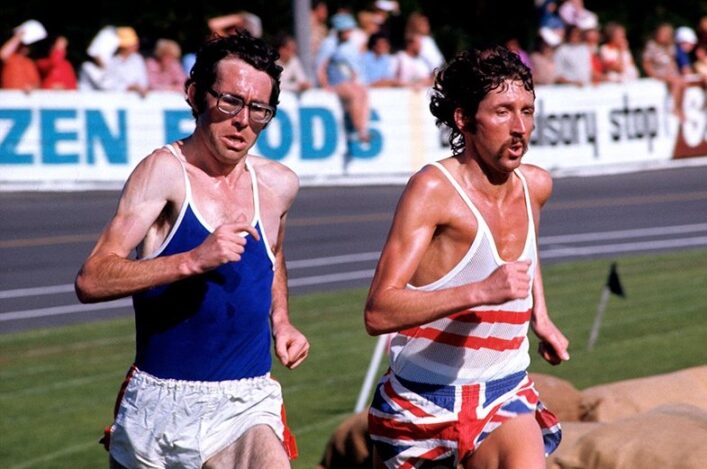 Photo by Mark Shearman
All at scottishathletics and within the sport were deeply saddened last midweek to learn of the passing of Don Macgregor, one of our finest endurance athletes. He was 80.
Don was a marathon runner who had top ten finishes at two Commonwealth Games and one Olympics. His record of 24 marathons under 2:20 is quite remarkable, not least that it includes a 2:17 run at the age of 43.
Many and varied are the highlights and statistics from his career but here's another which sticks out: there were fully 21 years between his first and last Scottish championship medals (1965 to 1986).
We send our deepest sympathies to the Macgregor family and Don's many friends in the sport.
Ron Morrison, scottishathletics President, and Don's long-time friend, training partner and Fife AC stalwart, has written the comprehensive tribute which follows.
Donald Forbes Macgregor 23/7/1939 – 3/6/2020
By Ron Morrison
It is hard to believe that, prior to the 2016 Olympics, with his excellent seventh place in Munich in 1972, Don Macgregor was the last male Scot to have run in an Olympic marathon. To date only eight Scottish male athletes have run in an Olympic marathon.
He competed in two Commonwealth Games, 1970 in Edinburgh (eighth) and Christchurch in 1974 (sixth) where he set his best time of 2:14:15 – a time that still ranks him 12th in the Scottish All-time list.
During his career Don ran an impressive 51 marathons and the quality was so consistent – 24 were under 2:20 and also included three gold and sixth silver marathon medals at the Scottish Championship. It should be noted that only four Scottish athletes ran sub 2:20 in Scotland in 2019.
He finished third in the 1967 AAA Championships where he was part of a medal clean sweep by the Scots of Jim Alder, Alastair Wood and Don Macgregor.
His reward was a first British vest at the Košice Marathon in Czechoslovakia in 1967 where he finished 11th in 2:24:54. Further British vests would follow in 1968 at the Karl–Marx–Stadt in the GDR where he finished fifth in 2:18:51, in 1969 again at Košice where this time he finished second in 2:17:33, in 1971 at the iconic Marathon to Athens, in 1972 at the Munich Olympic Games and then at Fukuoka where he was sixth in 2:16:42.
Don will always be remembered for his seventh place at the Munich Olympic Games.
Going into the race he was ranked 35th out of the 77 entrants but everything other than a small Achilles niggle had gone well in preparation. The altitude training in St Moritz, the Saltin carbohydrate loading diet and the race plan where he deployed his usual tactics of starting at a moderate pace hoping to finish fast.
He often said he was so pleased to finish in the top ten that he wanted to enjoy the euphoria of running around the last lap in front of the large crowd. However, he also thought that his third place in the trial at the AAA Maxol was a better race in 2:15:06.
Scottish Distance Running website article on Don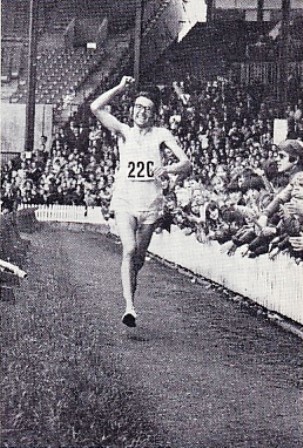 Photo by Mike Brett (via scotstats.net website)
In 1979 and 1980 Don won World Masters' M40 titles at 10,000m (Hanover – 30:04.2) and marathon (Glasgow – 2:19:23) and still holds Scottish M40 records at 5K, 10K and marathon. In 1983 he won the first Dundee marathon at age 43 in a time of 2:17:24 that is still the fifth fastest M40 marathon in the UK.
While Don was a marathon specialist he was no slouch at other endurance events.
He had the fastest lap time in the 1970 McAndrew relay and who can forget him chasing down the Commonwealth Games 10,000m champion Lachie Stewart on the 1970 Edinburgh–Glasgow Relay in the titanic battle between Shettleston H and Edinburgh Southern H?
He was the Scottish 6 mile track champion in 1965 and the 10 mile track champion in 1966 and represented Scotland at the World Cross Country Championships in 1967 and 1969.
Most bizarrely in an attempt on the world two-hour track record held by Jim Alder at Pitreavie Stadium, Dunfermline on Saturday 12 December 1970 Don broke a world record for 35K at the intermediate point but just missed the two–hour mark.
It is a rarely run distance, yes, but a world record is a world record.
Like most endurance runners of that era Don was mainly self-coached.
He began his Lydiard type thinking with two ESH friends Ken Ballantyne and Bill Allison, a New Zealander who knew Arthur Lydiard. He developed it with further ESH members like Fergus Murray, Alastair Blamire, John Bryant and Martin Craven.
His extensive knowledge of his own training was augmented by being a keen observer of the training practices of many others including his Scottish and International rivals.
A major part of this was building in rest and recovery and is perhaps a testament to his remarkable longevity at the top and the fact that he had a 21-year span (1965-1986) between his first and last Scottish medal.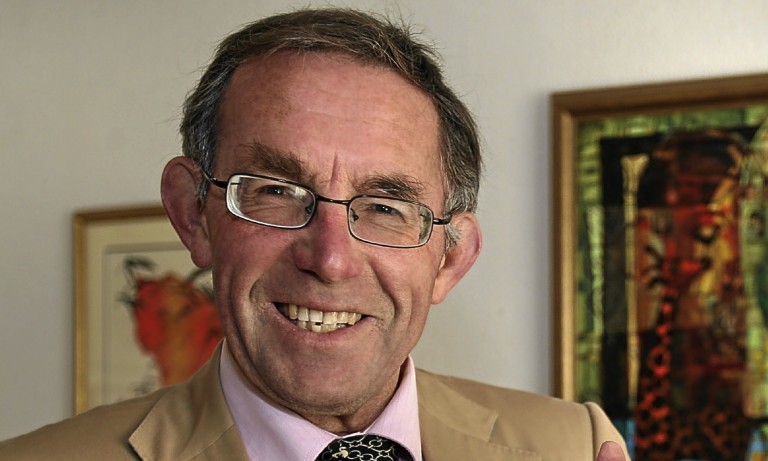 Photo via the Courier
Don's love affair with St Andrews began as a student in 1957. He lived there from then on apart from a few years in Dunoon and one in Germany.
In the early days he always gave the impression that he was a mediocre runner at school and university but two third places in the Scottish University Championships somewhat belie that notion.
As a school teacher he had about a 50-minute lunch break during which he managed to fit in a four-mile run usually with his training partner Ian Grieve, a Highland Games specialist.
At the end of his International career, Don looked for places that he could contribute to the community. The time was ripe for an athletic club in North East Fife and Don, by then the St Andrews club treasurer, took a healthy interest in uniting the St Andrews club with the well–established Cupar AC and a group at the Glenrothes Institute to form Fife AC in 1975.
The new Fife AC got off to a good start when other athletes in the local area saw that Don would be a competing member, transferred to the new club on its inception.
Don also had an interest in National bodies.
He was elected President of the Scottish Cross Country Union for season 1980-1 and served for many years discussing the organisation of the sport, training methods, races and more importantly the fun of endurance running with those sharing the long drives to Edinburgh and Glasgow for meetings. Known as an excellent orator, Don was the main guest speaker at the SCCU Centenary dinner in 1989.
With that advent of the Dundee People's marathon Don was commissioned by the Courier to write a training manual for beginners. Radio Tay then contacted Don to deploy his great oratory skills in broadcasting the weekly chapters to those who wished to follow his lead. Many good athletes in the area, some of whom trained with Don, benefited from this knowledge.
Don was well known for his sense of humour that that was tinged with gentle irony and satire. His autobiography is a name-dropper's paradise – "ran with Ron Clarke today", "jogged two miles with Gammoudi, Prefontaine et al", "shared a room with Ian Stewart", "I said to Brendan (Foster) and Ronnie (Hill)…", "passed Clayton (World Record holder) at 36Km", "Bedford threatened a Bunch of Fives again" etc.
As a brilliant mimic, he would regale the training group with stories of these greats that kept the sessions much more enjoyable than just running. However he was not averse to turning these skills on others that he thought deserved it.
In 1999, with the appearance of Andrew Lemoncello a new coaching group was set up in St Andrews. Don soon joined it as a coach and over the years it has produced four GB Internationalists: Victoria Gill (road), Megan Crawford (hills), Andrew Lemoncello (S/C and road) and Derek Rae (marathon).
The success of the present Fife AC teams owes much to the early training methods devised for the group.
Outside athletics Donald Macgregor served as a local Councillor for 20 years, was chair of the St Andrews Community Council and served on the St Andrews Links Trust as a Trustee.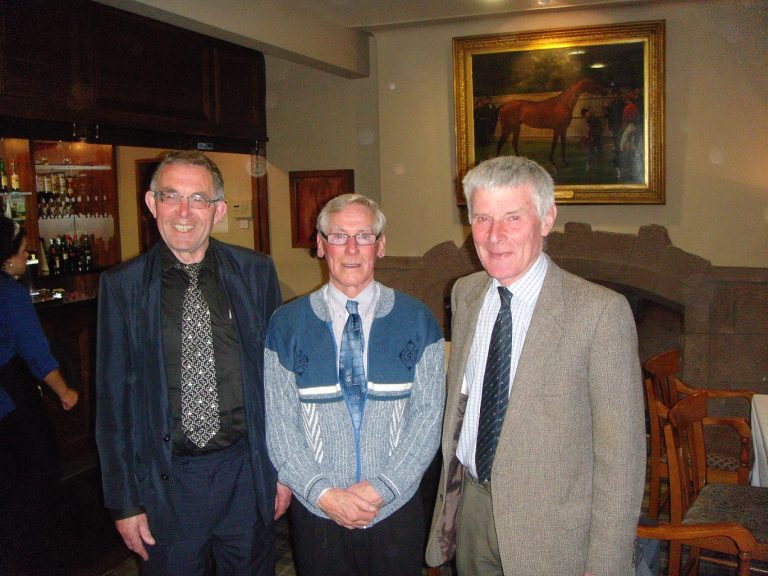 Don with Lachie Stewart and Fergus Murray in 2012 (photo via Scottish Distance Running website)
Tags: Andrew Lemoncello, Derek Rae, Don Macgregor, Fife AC, Munich, Ron Morrison