Men's race at Falkirk has so much history . . .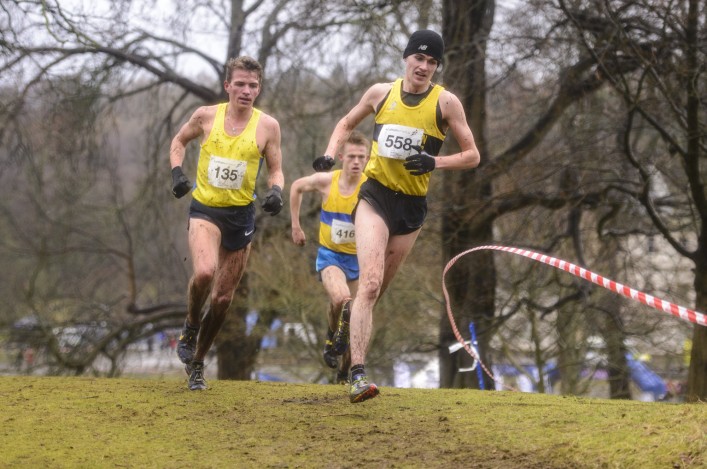 Andy Butchart and Callum Hawkins have each won the Lindsays National XC on two occasions 
New courses for the 2020 Lindsays National XC
As the Lindsays National Cross Country 2020 approaches, there are plenty of honours up for grabs.
But one that nobody has attained since 2001 in the Senior Men's race, is the glory of three individual golds.
While six athletes currently have two wins under their belt, it's been many years since anyone attained that elusive hat-trick in the men's race – so we take a look back at those who have achieved it in years gone by.
Historian Arnold Black, in his latest Arnold's Archive column for the History pages of our website, traces individual success from men who have won the coveted title more than twice
Arnold has also detailed some of the key stats around the Senior Men's race.
INDIVIDUALS
Most championship wins: 8 Nat Muir, 5 Andrew Hannah, 5 Suttie Smith, 4 Dunky Wright, 4 James Flockhart, 4 Eddie Bannon, 4 Andy McKean, 4 Robert Quinn.
Most consecutive wins: 5 Suttie Smith (1928-32), 5 Nat Muir (1983-87), 3 Jack Paterson, 3 Dunky Wright, 3 Eddie Bannon, 3 Fergus Murray, 3 Andy McKean, 3 Nat Muir (1979-81), 3 Robert Quinn.
Most championship medals: 9 Nat Muir, 9 Robert Quinn, 8 Andrew Hannah, 8 Allister Hutton, 8 Tommy Murray, 8 Chris Robison.
SENIOR MEN TEAMS
There is no such problem in stringing together consecutive victories for Central AC in the men's team event, who this year will be aiming for their 10th consecutive title.
Their win in the 2019 event took them past the previous run of eight, put together by Cambuslang Harriers between 1988 and 1995.
Central still have a bit to do to go to the top of the table for team wins however, led by Shettleston Harriers with their 19 victories.
Most team victories: 19 Shettleston Harriers, 16 Cambuslang Harriers, 14 Clydesdale Harriers, 12 Edinburgh Southern Harriers.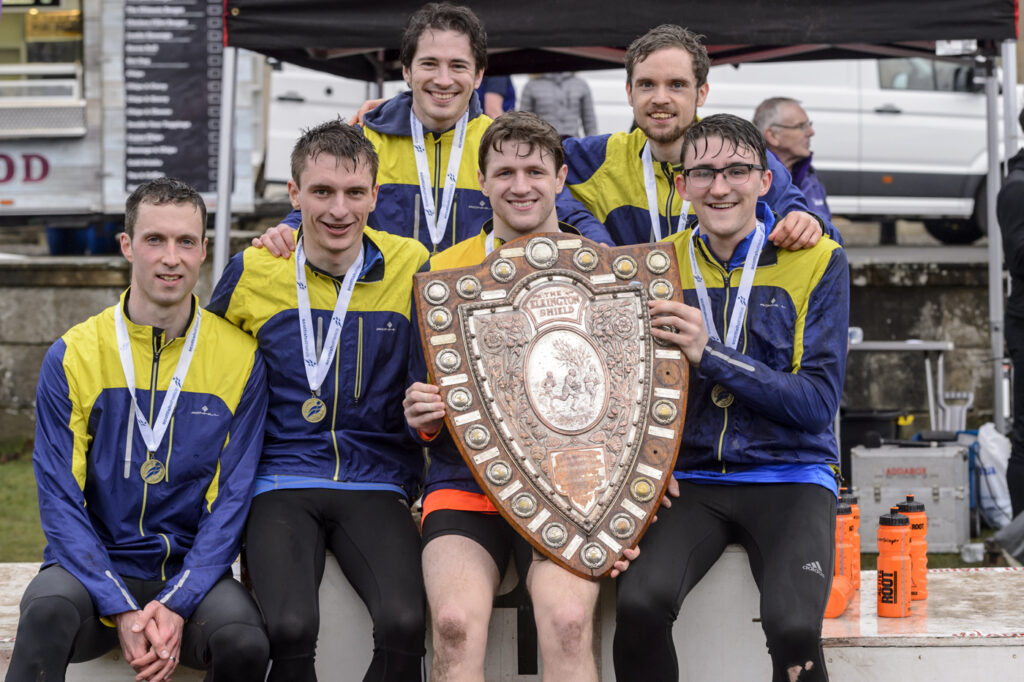 Celebrations for Central AC in 2019 – as they won the Senior Men's race for the ninth time in a row
Tags: